Call-to-Chalk-Artists!
As of 2021, the festival features nationally recognized street artists who create "3-D" masterpieces out of temporary paint and chalk during the festival weekend, underwritten by Visit Tallahassee. These live-action works of art created a lot of excitement amongst the visitors and offer interactive photo opportunities, ideal for sharing on social media. Attendees would repeatedly visit the chalk artists throughout the weekend to observe their progress and could be seen posing for photos.
This year, we want to enhance this offering even more by creating a Chalk Artist Oasis. Our hope is to create a nature-themed oasis surrounding our professional chalk artists with plants and shade for visitors to observe their progress in a beautiful space. We're planning to have live music, some food vendors, and a Birdhouse Sculpture silent auction in this area to make it a true destination.
For 2023, we're pursuing a major bird theme throughout the festival! Our hope is that the chalk artists will incorporate local/ regional birds into each of their designs. The jury is looking for whimsical, creative, artful, unique, and interactive designs that can be completed quickly! 
Deadline: Jan 26, 2023 11:59 pm, Eastern
Please make sure to select the correct application and click "Submit" when you're done filling out the application. You will get an automatic confirmation email from Eventeny once completed.
Jolene Russell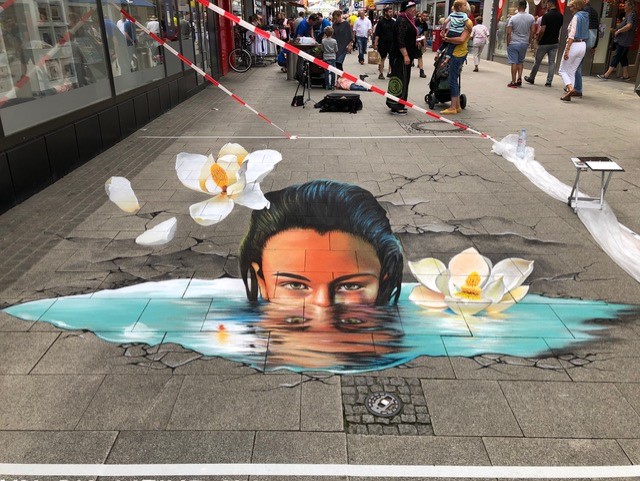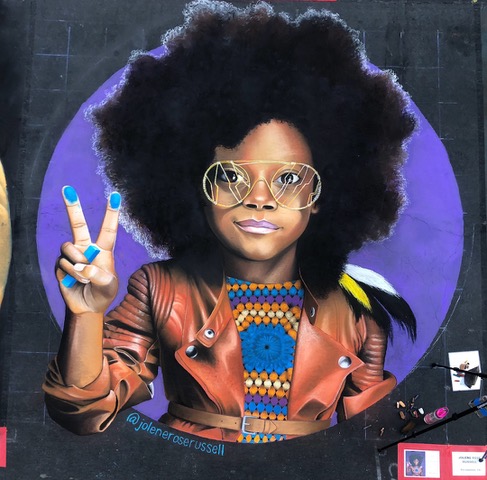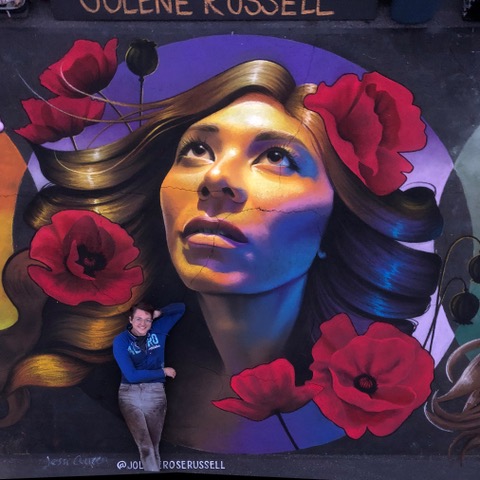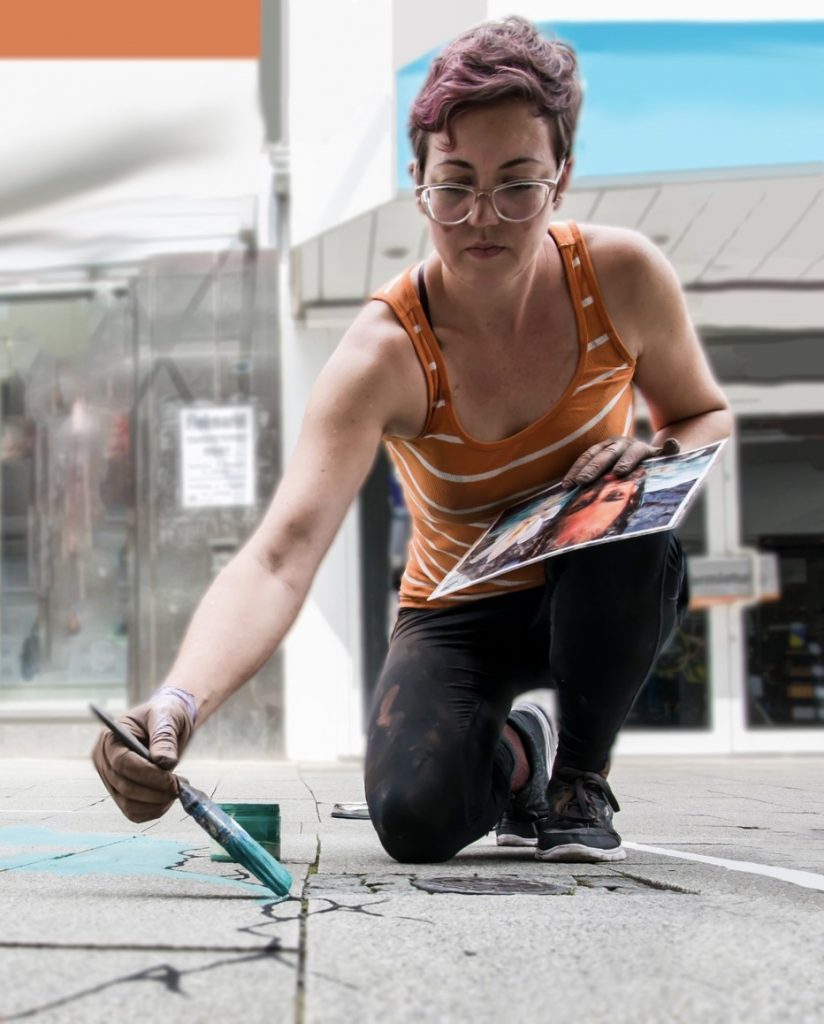 Jolene became interested in art at a very young age, a passion bolstered by her early Waldorf education. She continued to follow her interest in art through high school, becoming president of the Art Club and an annual artist at the Marin Street Painting Festival, one of the largest festivals in California. In 2008, she received a BA in Fine Art from the University of California, Santa Cruz.
Last year, Jolene's 3D work in Germany won her first place at the Wilhelmshaven Street Art festival. Every year she participates in numerous street painting festivals across the United States and Europe, and she is excited to bring her work to Tallahassee. Jolene currently lives in Sacramento, California and works as a freelance artist.
Website: http://www.jolenerussell.com/
Instagram: https://www.instagram.com/joleneroserussell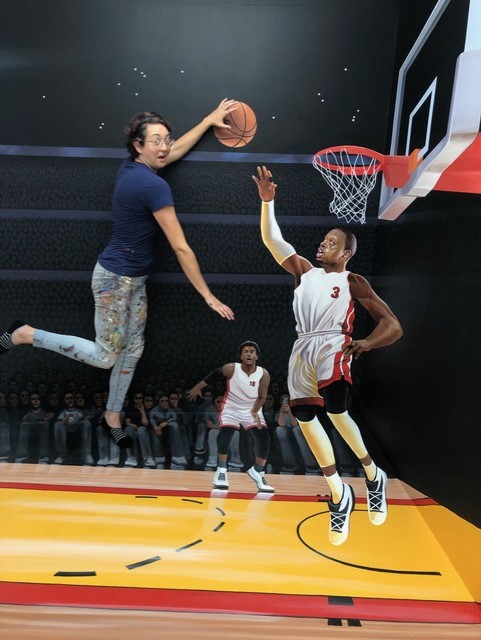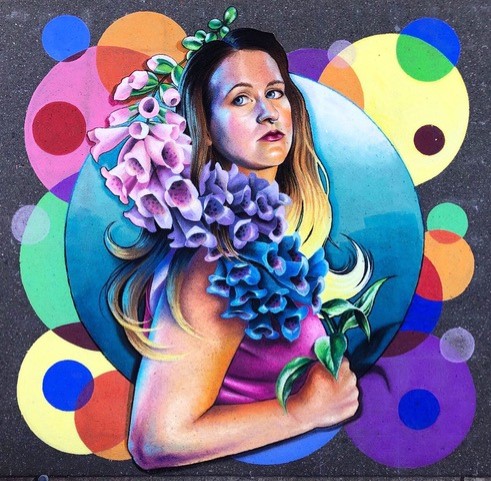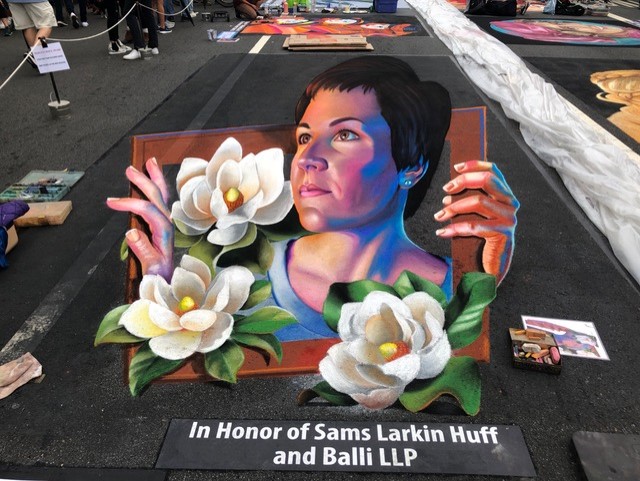 Jeff Pilkinton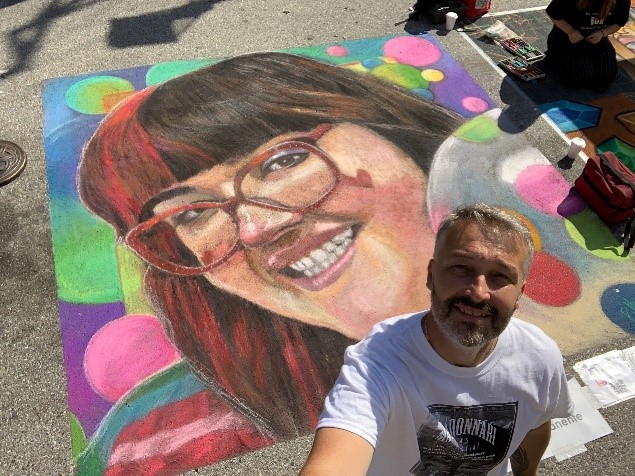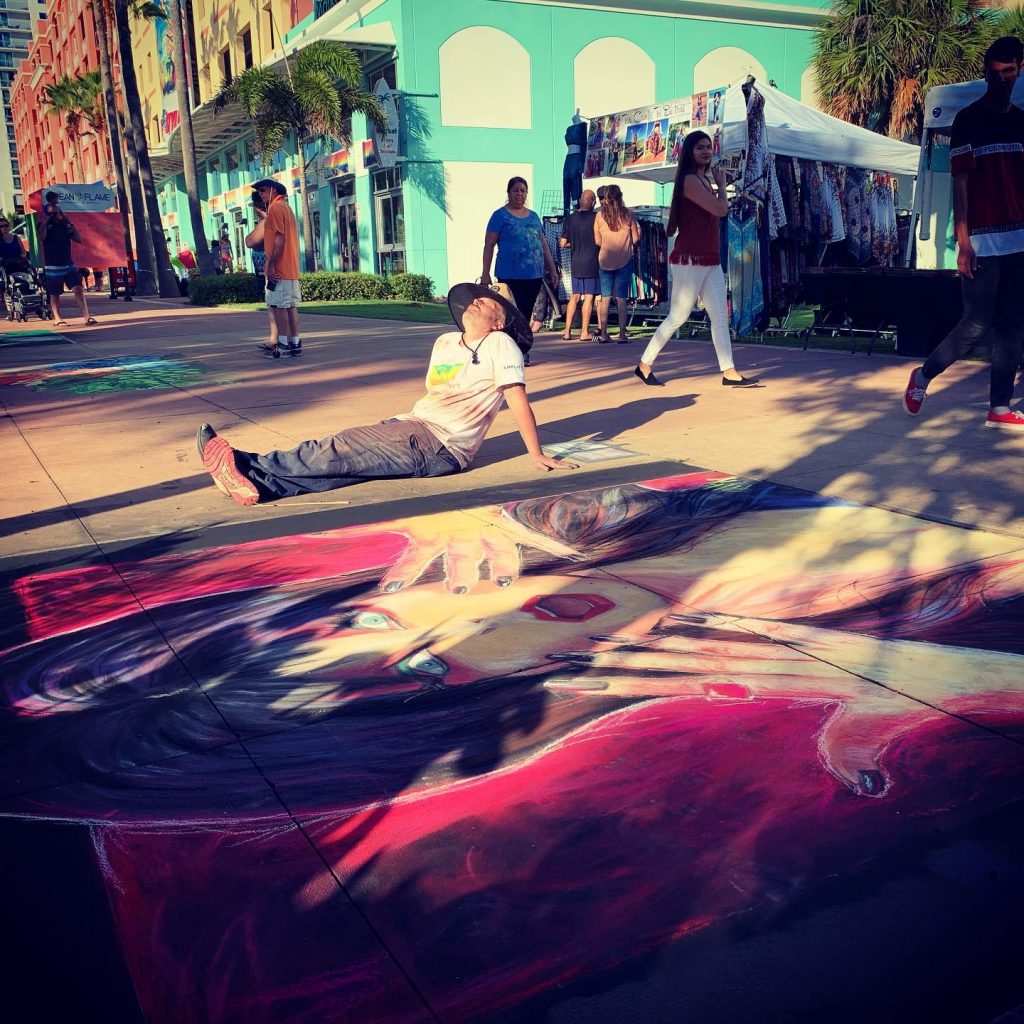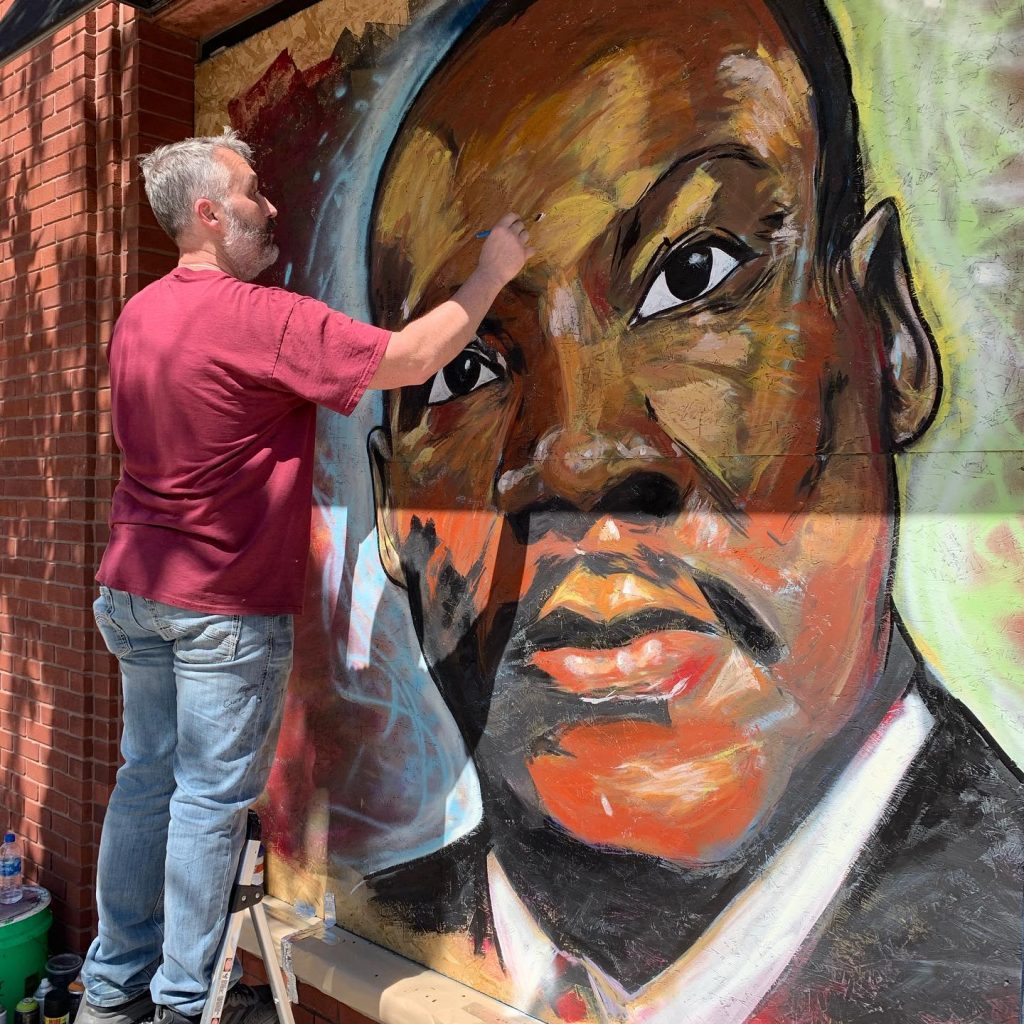 Fort Wayne Indiana native, Jeff Pilkinton is a local artist and street painter. Jeff specializes in chalk art and mural work. Before the pandemic he traveled the country doing chalk/ street painting festivals. Jeff's artistic style shows a lot of energy in his work with very saturated colors and "sketchiness".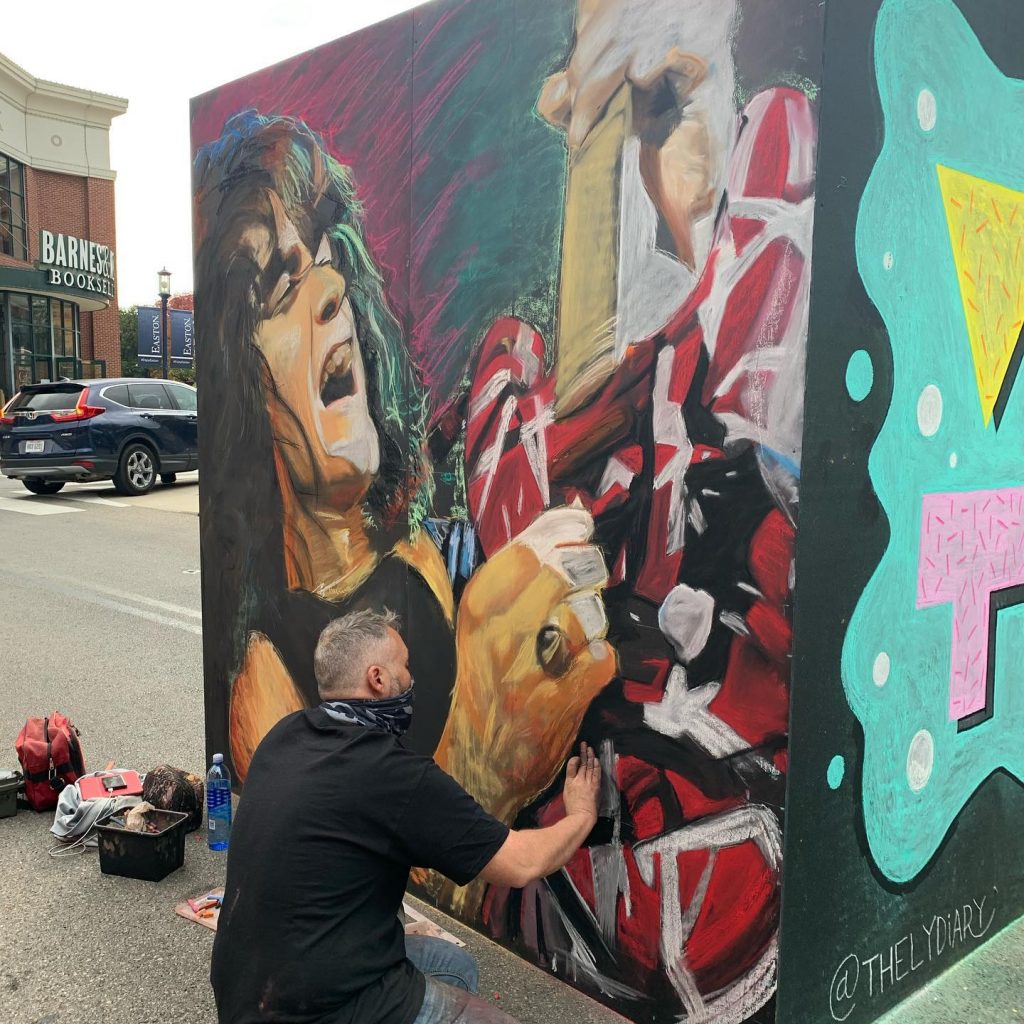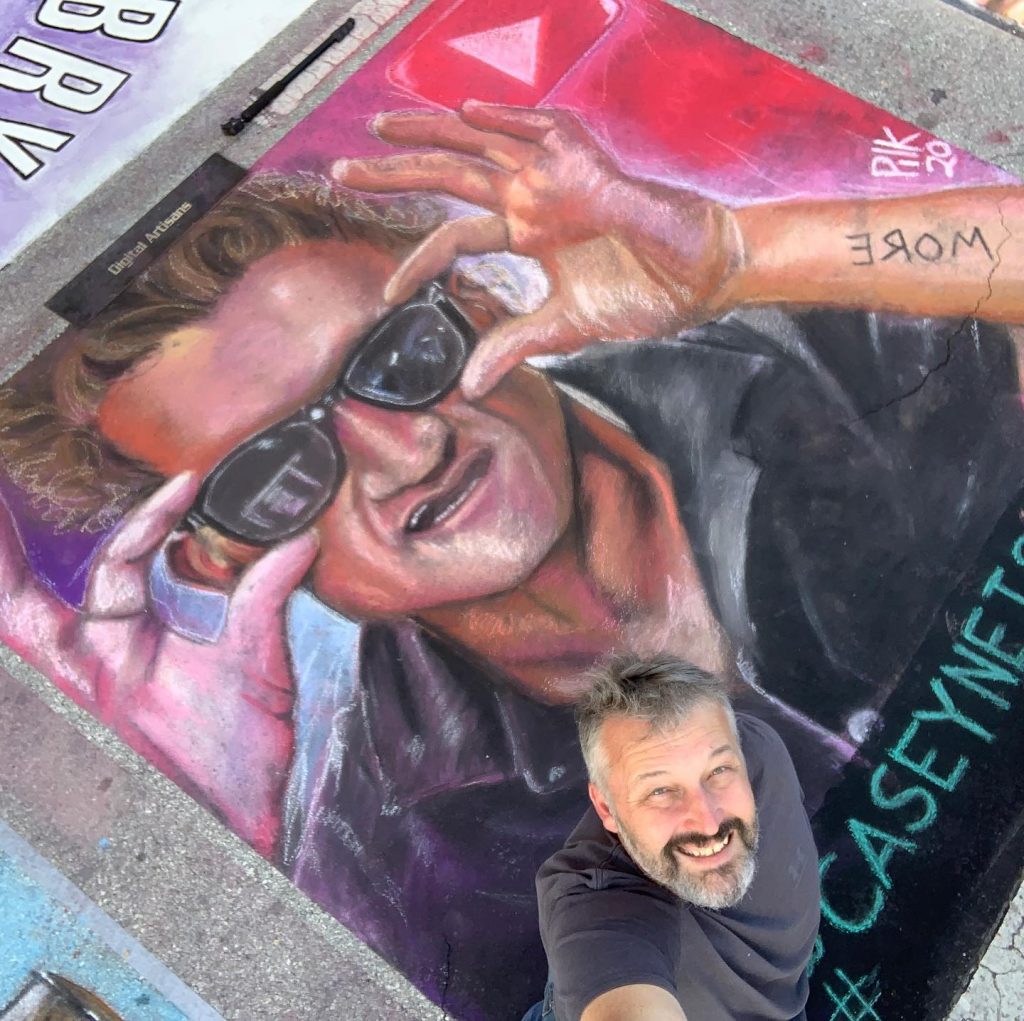 Samantha Wanner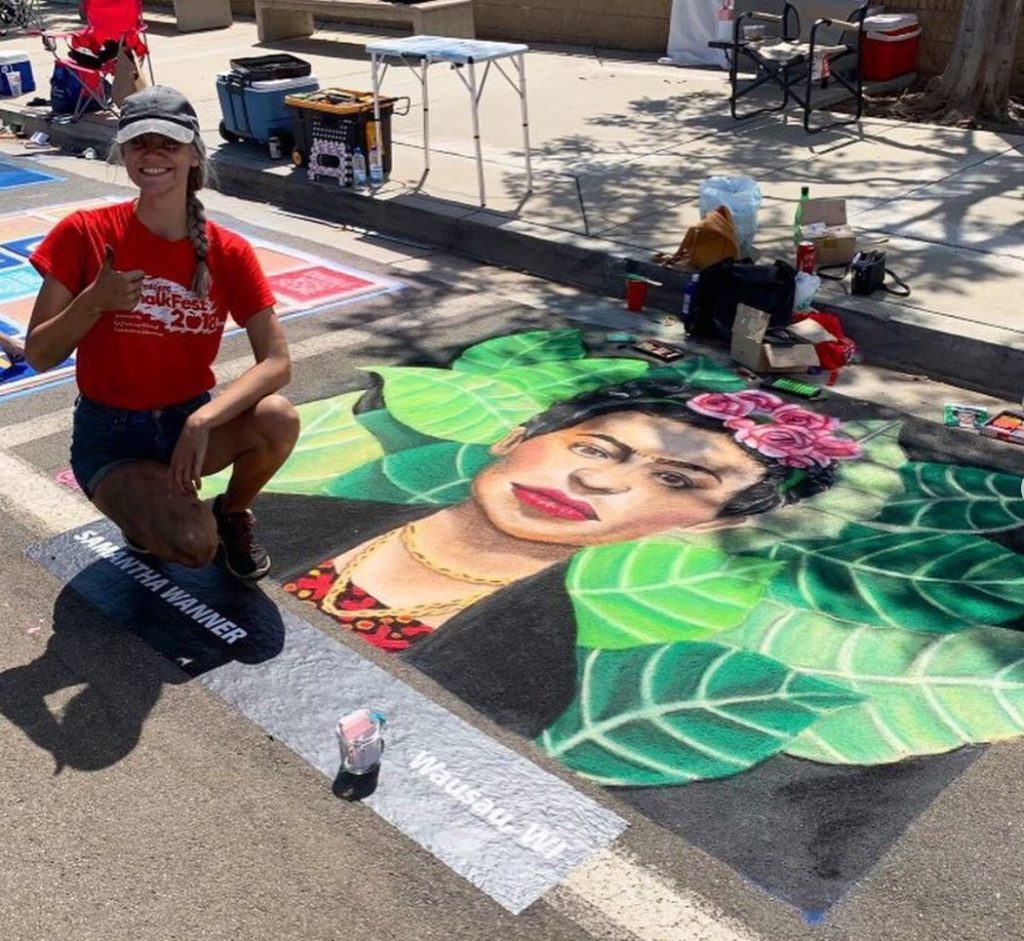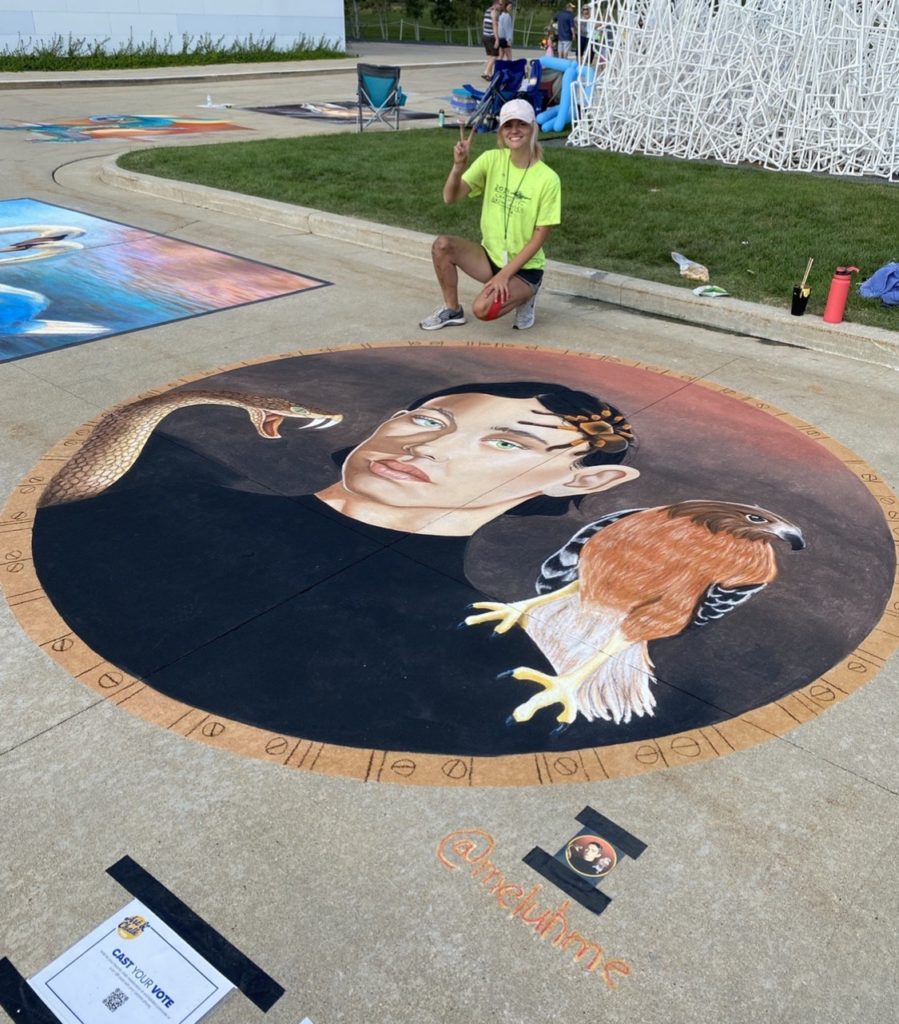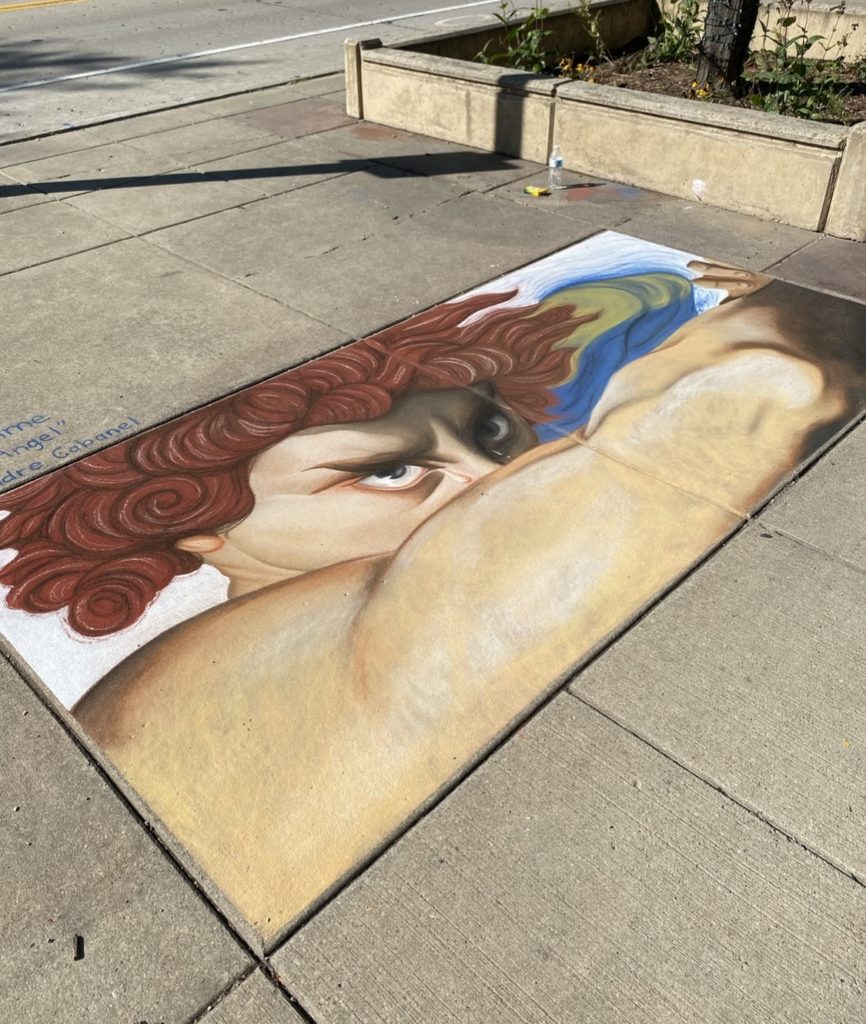 Samantha Wanner is a self-taught artist based in Central Wisconsin, practicing primarily in the mediums of chalk and paint. Samantha found a passion for chalk art at the young age of three years old and she has been participating in chalk events since the age of eight. Samantha specializes in brightly colored, animation inspired chalk drawings. She attends multiple chalk events every year throughout the United States. Check out her art at meluhme.com/chalk and on Instagram and TikTok – @meluhme.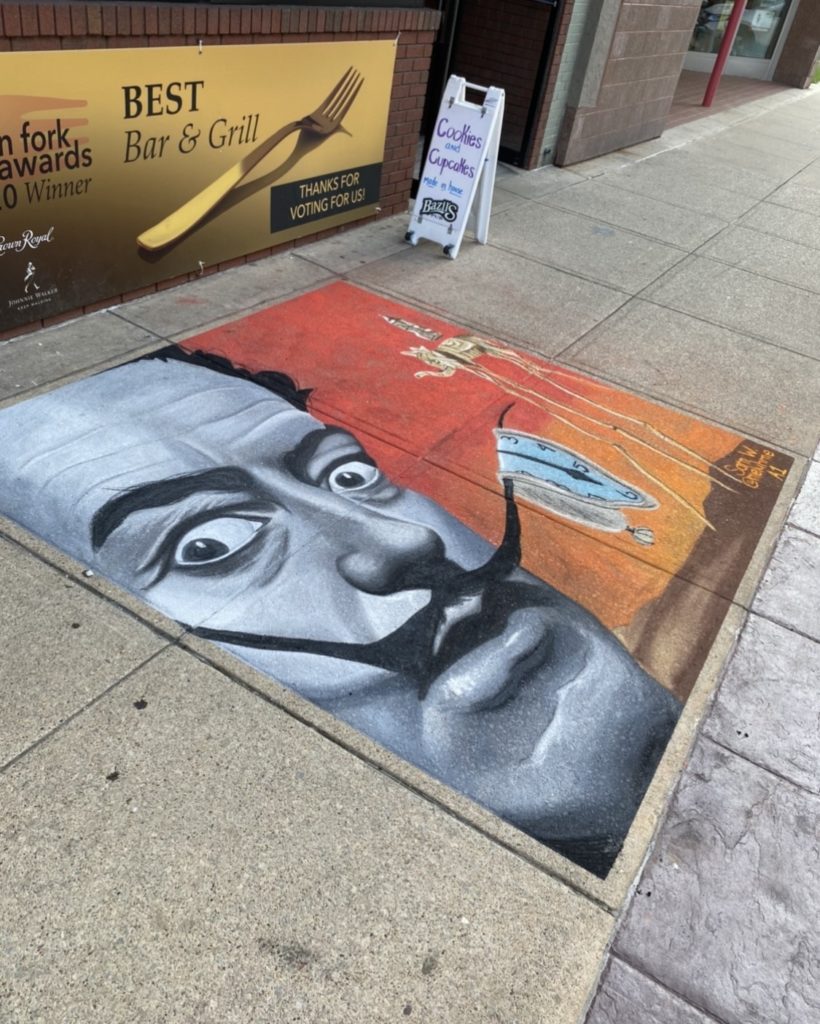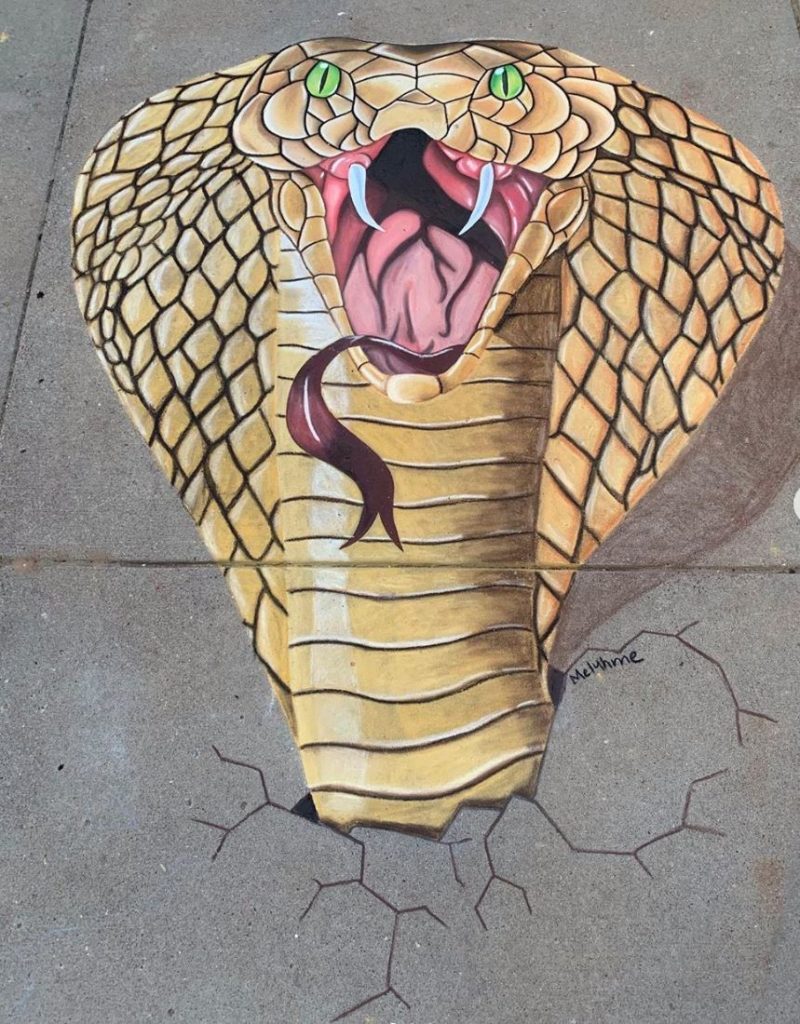 Anat Ronen
Anat is a Houston-based self-taught artist. She became a professional artist in her late 30s following a decision she and her partner made as a family, to emigrate from Israel to the USA and try to change their lives. Now, 13 years after becoming a full-time artist as a way to stay in the US, she created hundreds of works of art all over the US and beyond and most importantly, discovered her true calling.
Anat paints on walls, floors, panels, canvases – practically anything. Her preferred medium is house paint, using brushes. In addition to her mural work, she participates in international street painting and street art festivals nationwide and around the world. She is a multi-disciplinary artist and loves to share her gift with the world.
IG = @anatronen1971