CALL-TO-CHALK/ STREET-ARTISTS!
Important 2024 Dates:
• Application deadline = Monday, Jan. 15
• Jury result notification = By Jan. 16 (or sooner)
• Supplies list and W9 due date = Monday, Feb. 5
• Artist design prep & Artist Welcome Reception = Friday, April 19
• Festival Weekend = April 20 & 21

About the Chalk Art Oasis:
As of 2021, the Festival now features nationally recognized street artists who create "3D" masterpieces out of temporary paint and chalk during the festival weekend, underwritten by Visit Tallahassee. These live-action works of art create a lot of excitement amongst the visitors and offer interactive photo opportunities, ideal for sharing on social media. Attendees love to visit the chalk artists throughout the weekend to observe their progress and take photos.
Last year, we enhanced this offering even more by creating a Chalk Artist Oasis. We made this a true destination within the festival footprint, surrounding our professional chalk artists with plants and shade for visitors to observe their progress in a beautiful space. We also had live music, food vendors, and a Birdhouse Sculpture silent auction in this area — it was a hit!
In celebration of Tallahassee's Bicentennial, we are looking for 4 street artists who will create exciting North-Florida-themed designs that will engage our visitors. The jury is looking for whimsical, creative, artful, unique, and interactive designs that will lend to fun photo ops and will reflect our beautiful region (see examples in the "Documents" section of the application).
Financial Structure (thanks to Visit Tallahassee & hotel partners):
• The Festival will provide a hotel room (ideally within walkable distance of the parks).
• The Festival will purchase each artist's requested art supplies and materials ($100 max budget).
• The Festival will write a $1,500 check for each selected artist. This payment can be used as travel reimbursement and payment for the art piece. The check will be provided at the end of the event, April 21, 2024, unless other arrangements have been made.
• Chalk Artists will have access to the "Behind the Scenes" area where a light breakfast and lunch will be provided over the festival weekend.
Creation time-frames:
• The roads close at 12pm on Friday, April 19. There will still be some vendors loading into the festival, but chalk artists can start preparing their area anytime after 12pm.
• The festival is open to the public from Saturday, April 21 from 10am – 5pm and Sunday, April 21 from 10am – 4pm.
• Chalk Artists are expected to get to the parks by 7:30am on Saturday so that attendees will have progress to look at when they arrive.
• Chalk Artists are expected to complete their main design by 11am on Sunday.
• If you have time and energy, smaller mini-designs on Sunday are welcome.
Design Parameters:
• Artists will have a 10 x 20 area (on a semi-flat asphalt road) to create either 1 large design or 2 smaller designs.
• The design(s) must be large enough for 2 people to pose/ interact with the piece.
• The design(s) should have the optical illusion of being 3-D for attendees to pose with.
• Ideally, the design(s) should be inspired by North Florida/ Tallahassee/ Fine Art themes (nature, local landmarks, celebrated historical figures, etc). 
• We are not interested in pop-culture celebrities or cartoon characters. 
• The creation must be temporary and wash away after the festival.
More information in the application!
Chalk Art Oasis Highlights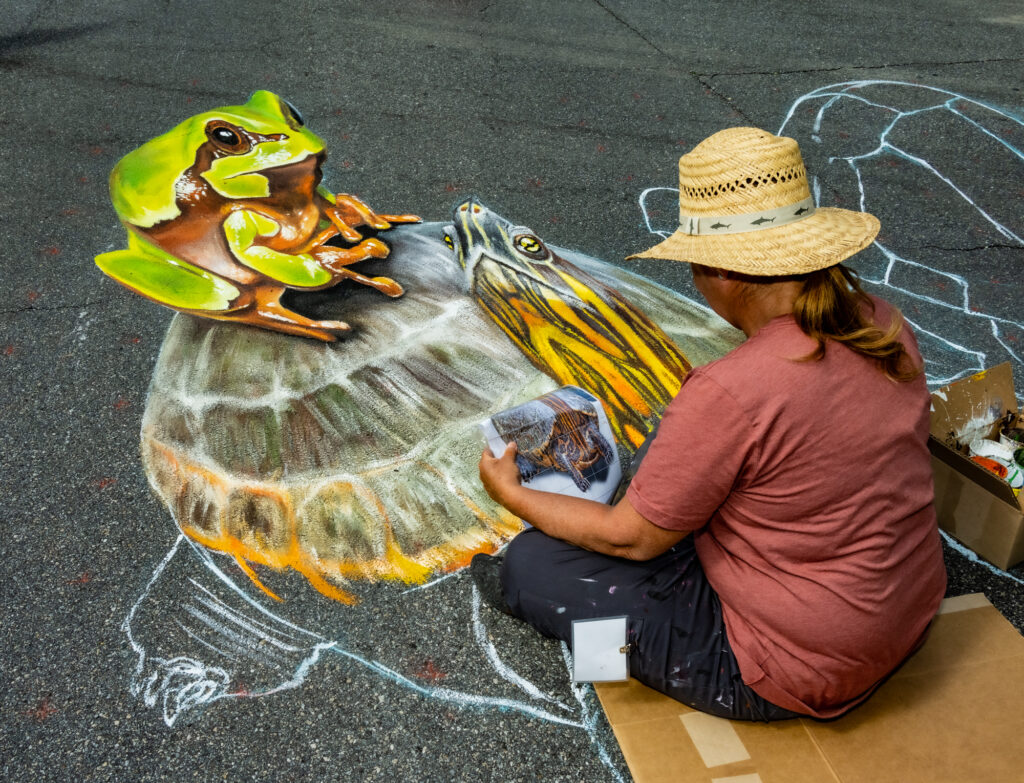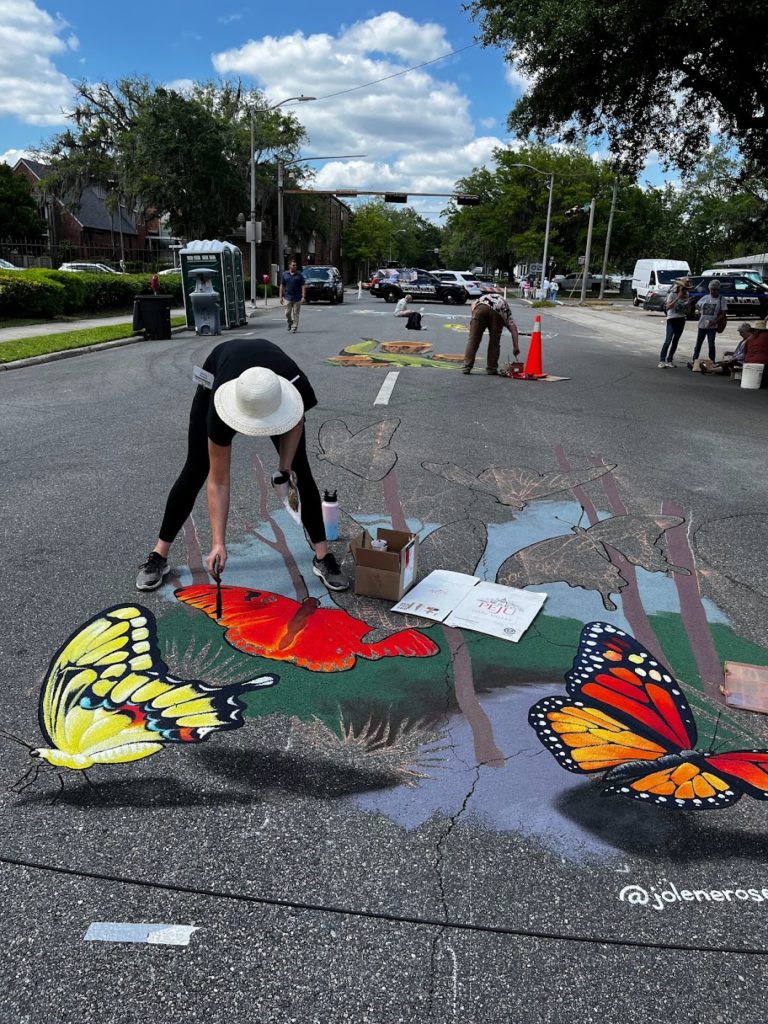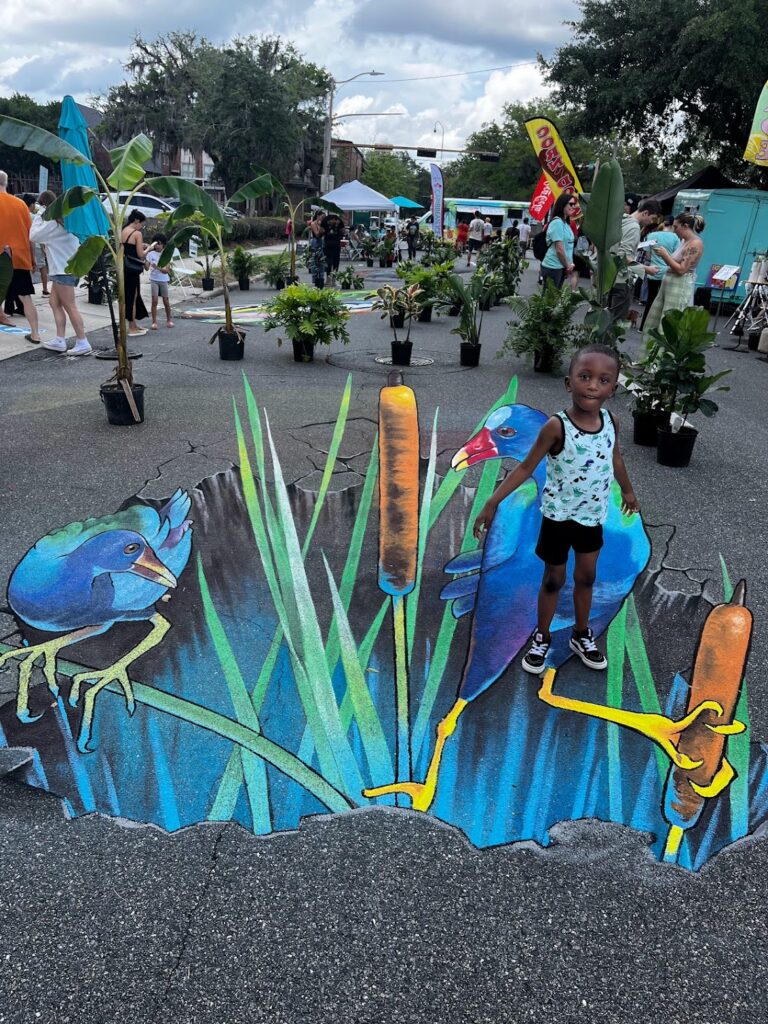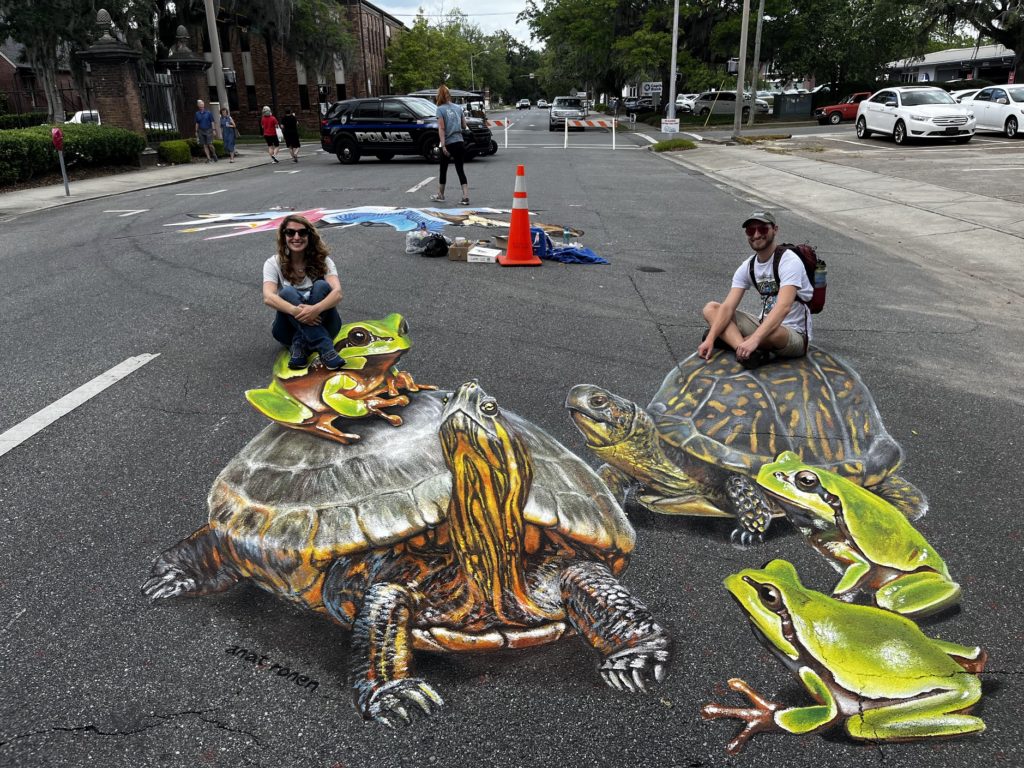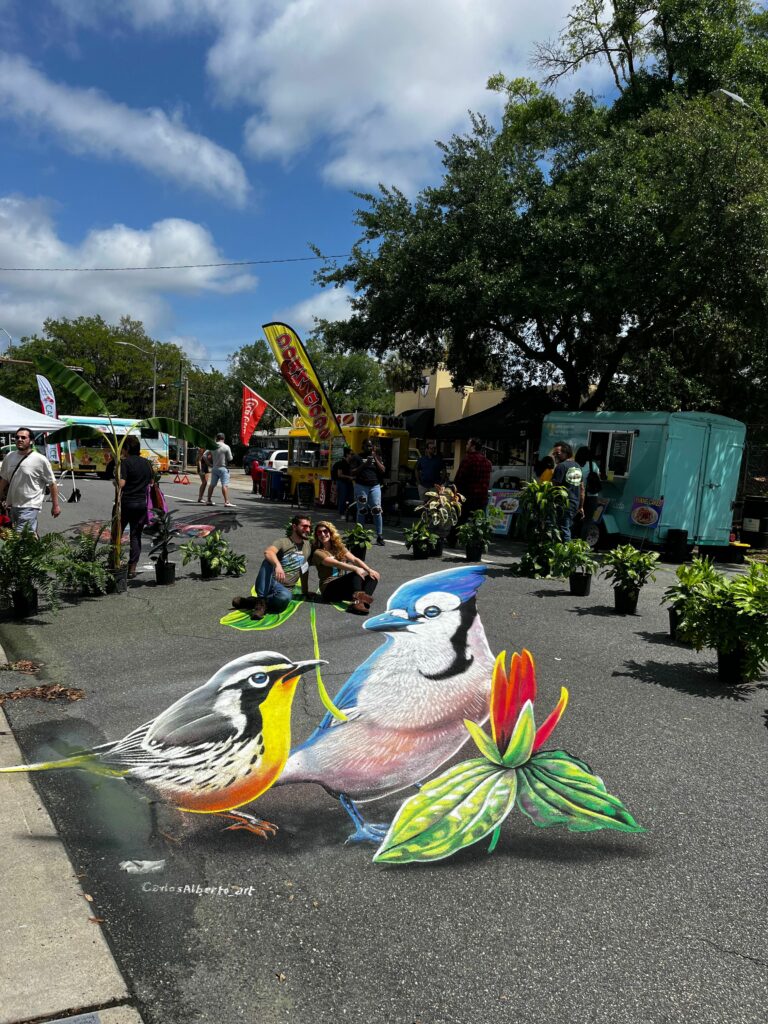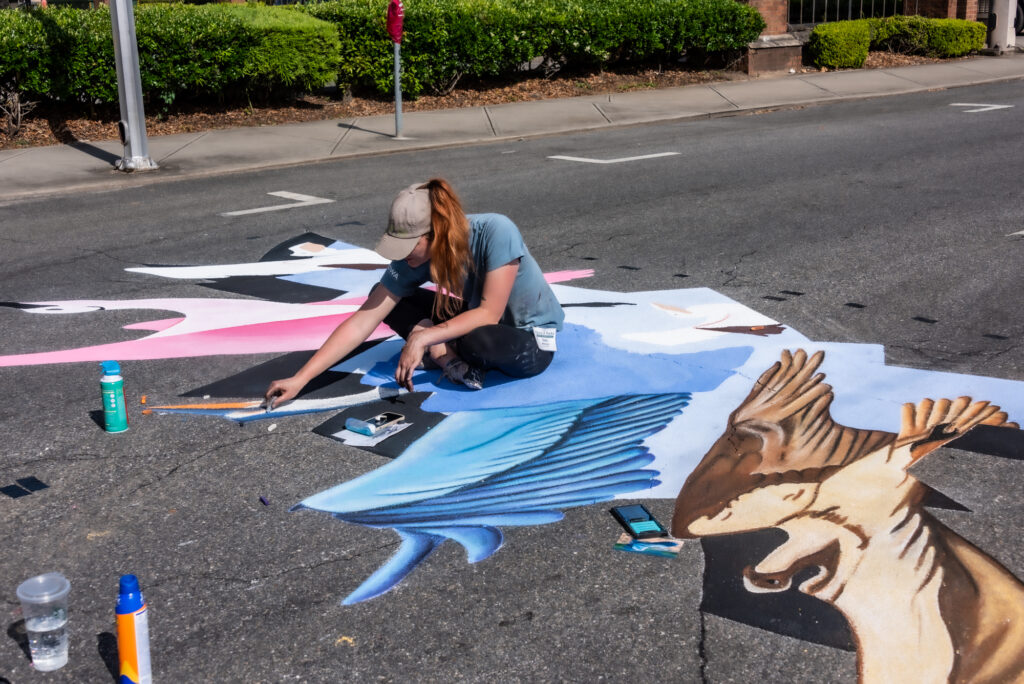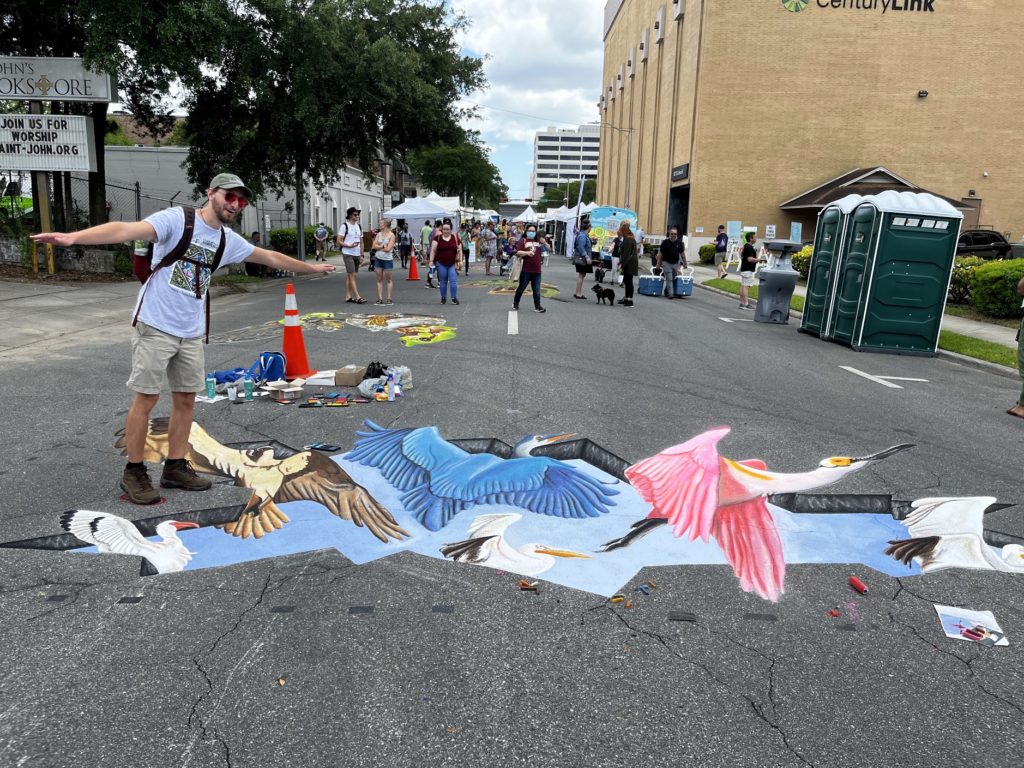 Previous 2023 Chalk Artist:
Carlos Alberto Garcia Hernandez
Carlos Alberto GH is a painter from Guadalajara focused on street art. He has a degree in art conservation, but after he discovered street art in 2010, he began to get more involved until making it his profession. He has participated in festivals around Mexico, the United States and Canada, as well as several European and Asian countries, winning awards in international competitions. He has been recognized by the United Nations and his works have been included in various printed and virtual publications worldwide. 
He says his greatest inspiration is always found in nature, which is why he has been involved in campaigns for the conservation of wildlife and ecosystems, collaborating in large campaigns with the United Nations Organization, the WWF and the WSC in countries around the world.
Instagram = @carlosalberto_art
Carlos was originally scheduled to participate in the 2020  Chain of Parks Festival which was canceled due to the Pandemic. We are delighted to have him back to create a masterpiece!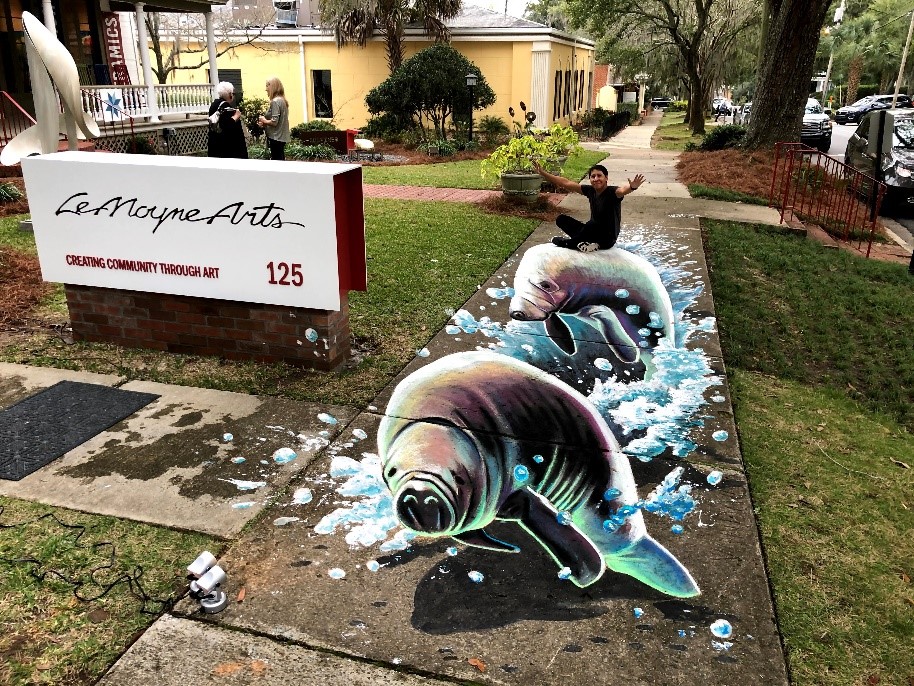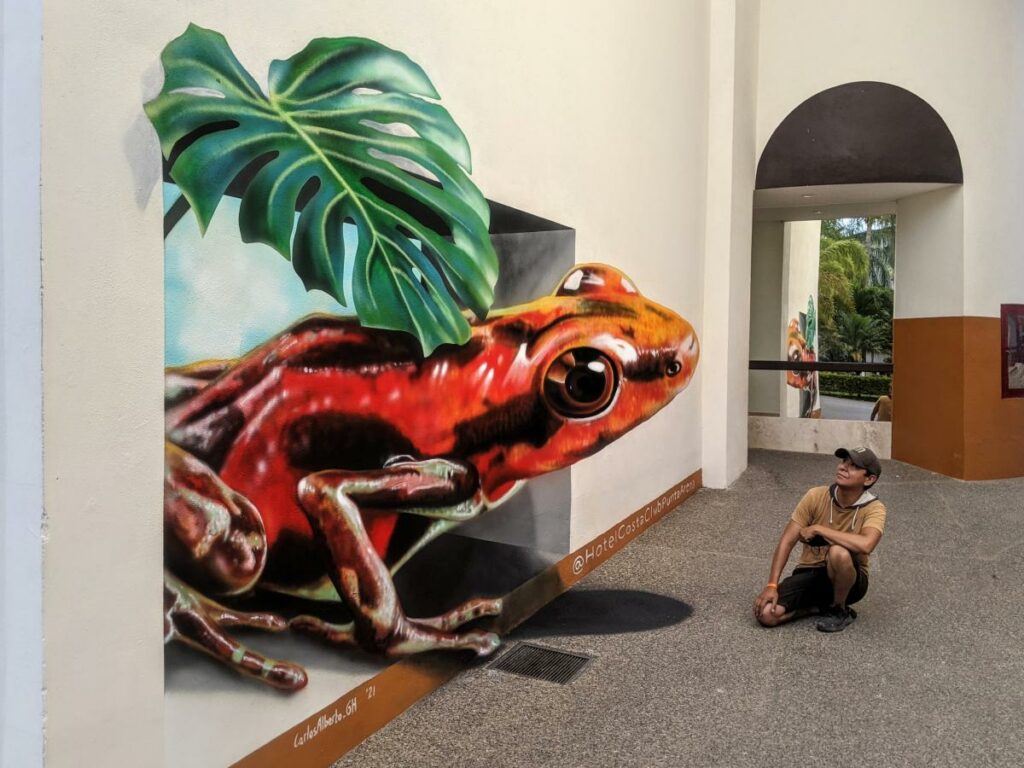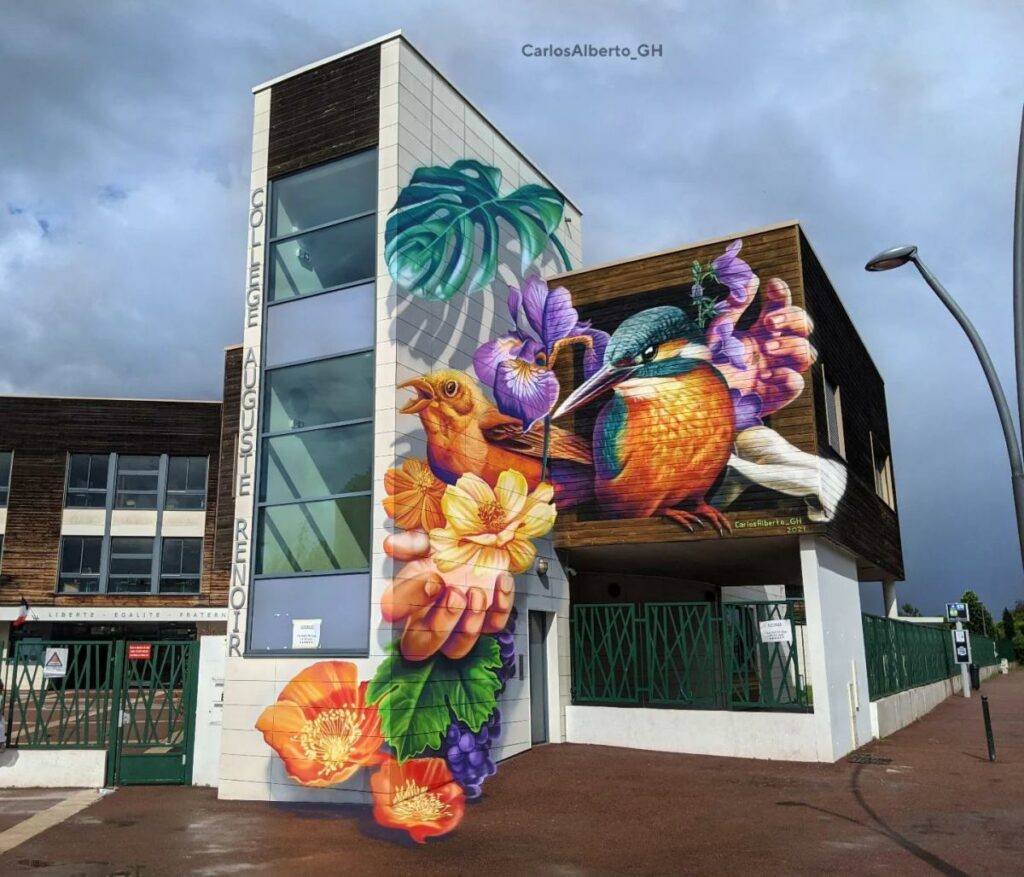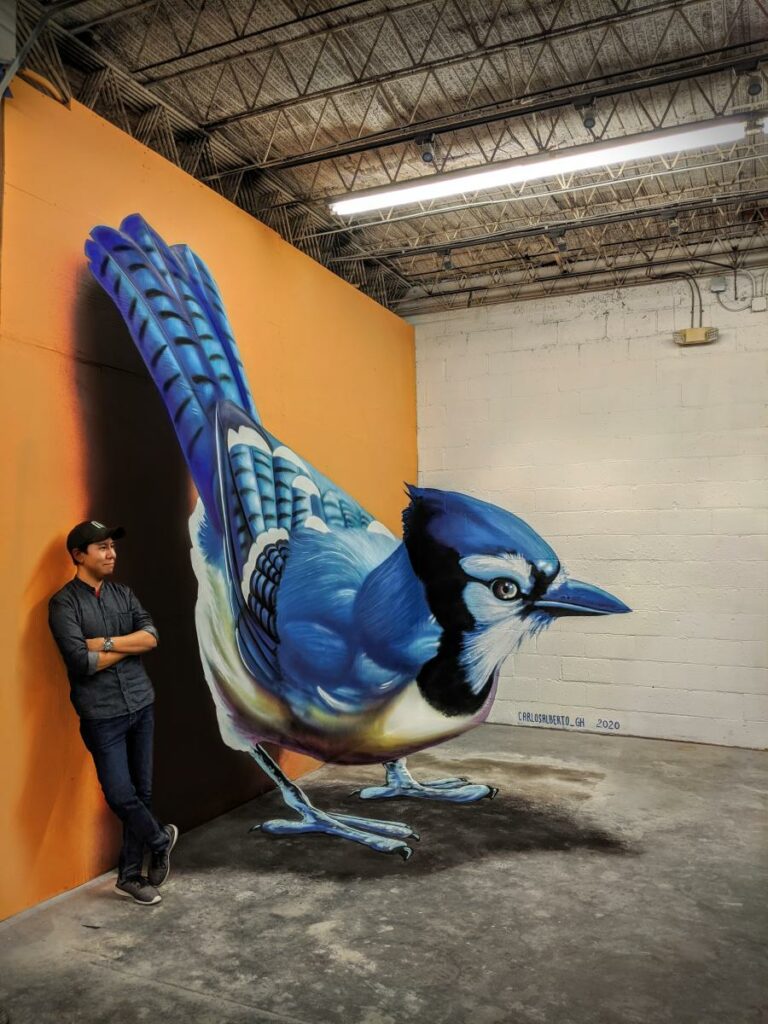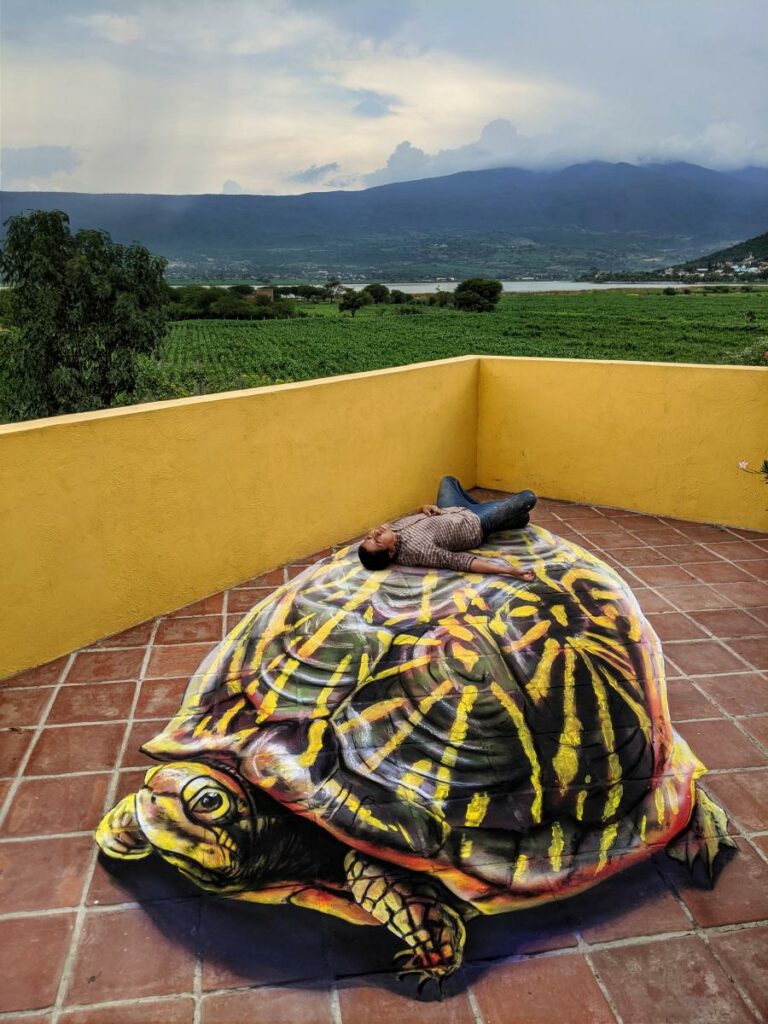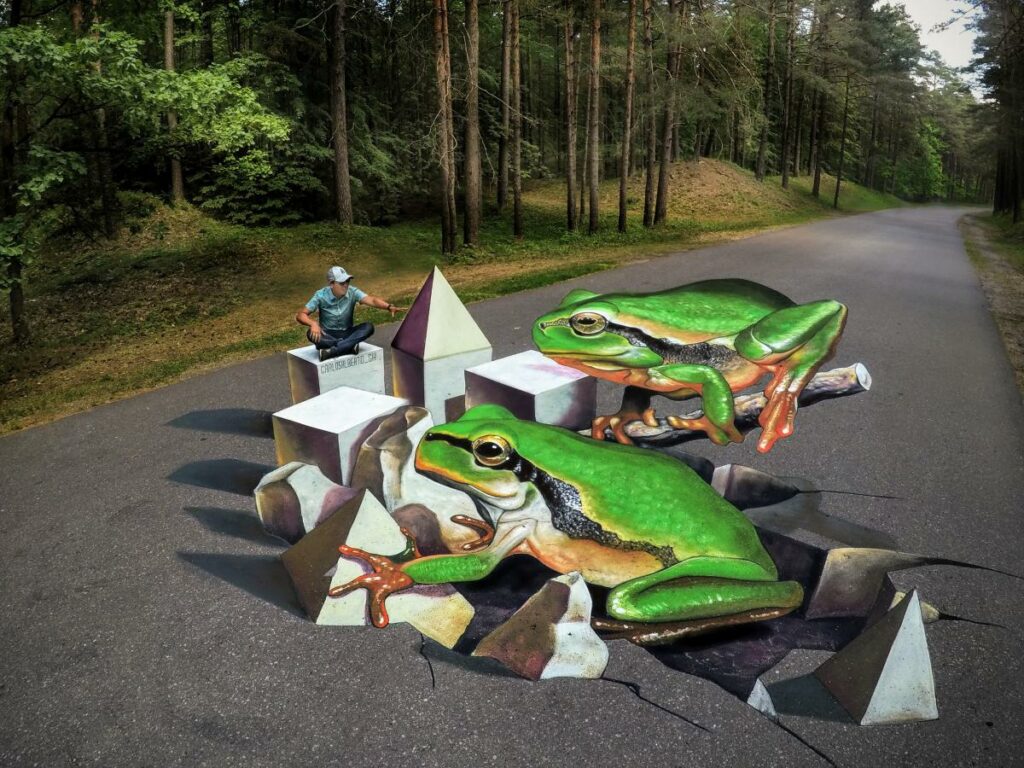 2023 Chalk Artist:
Naomi Haverland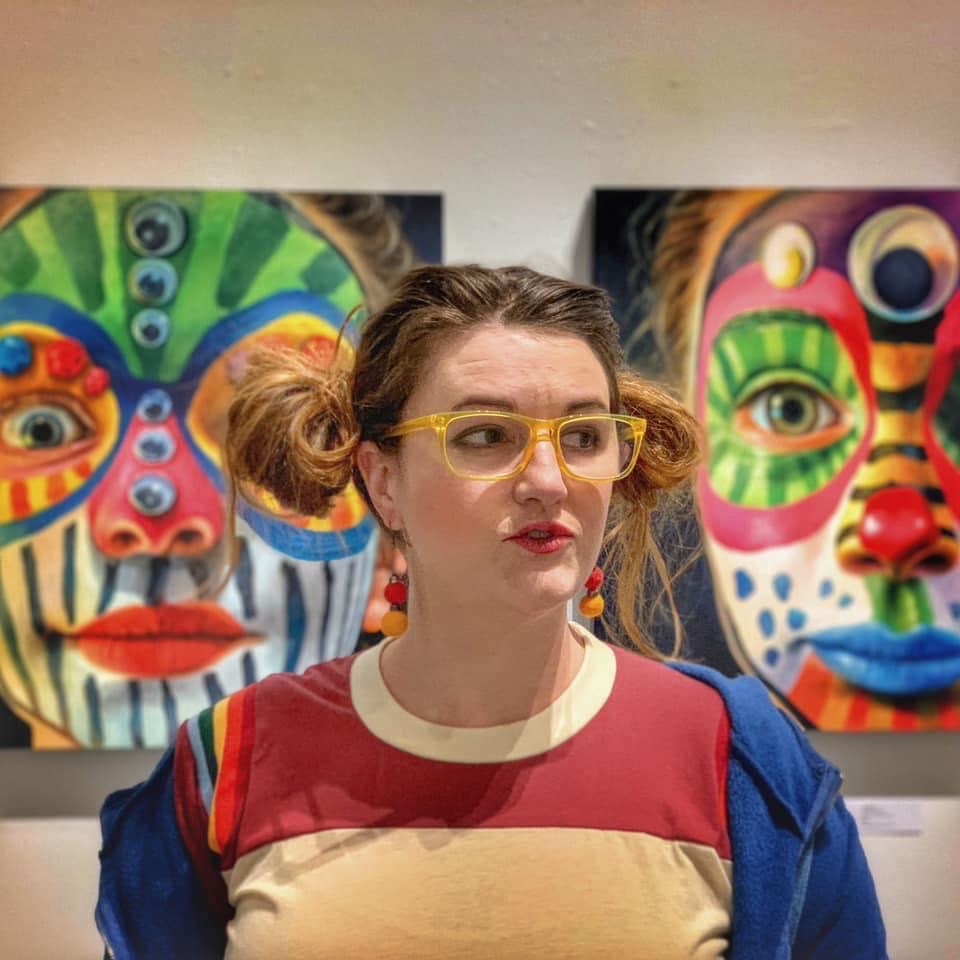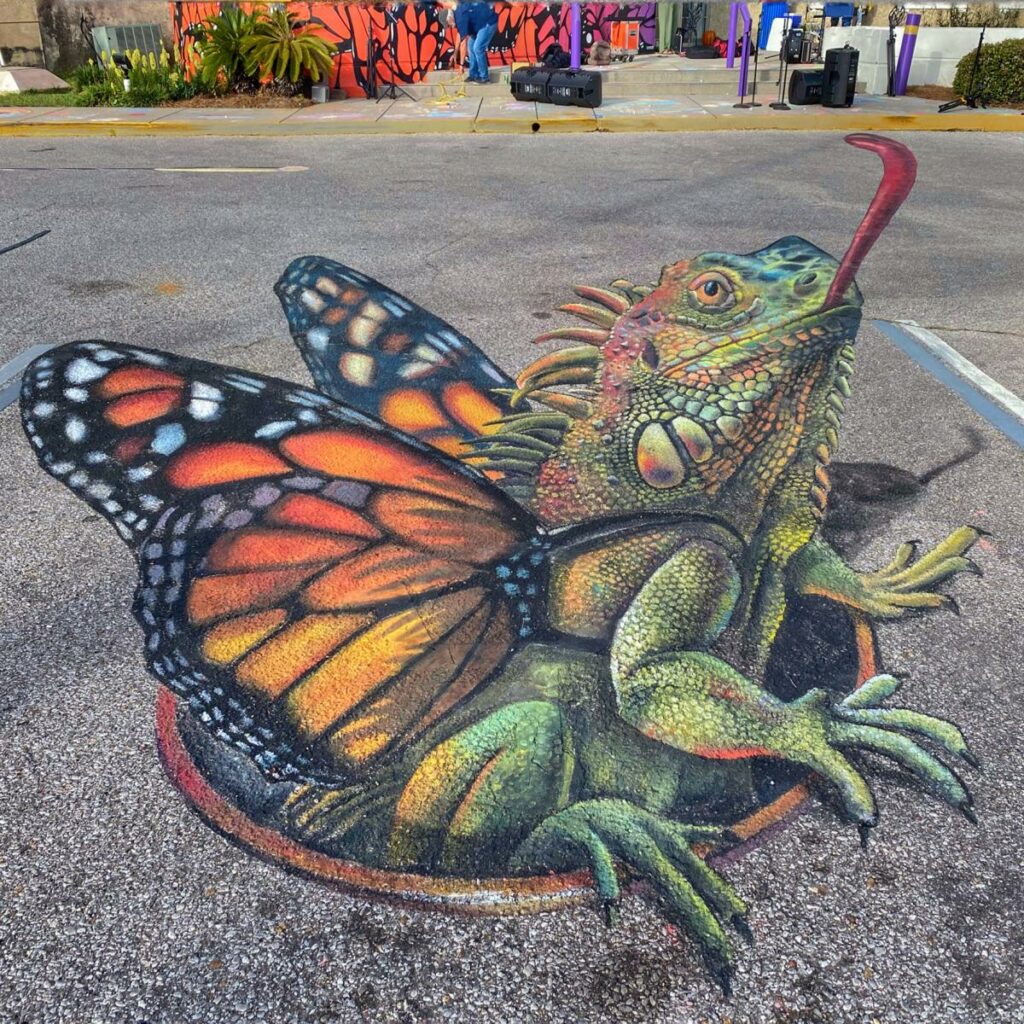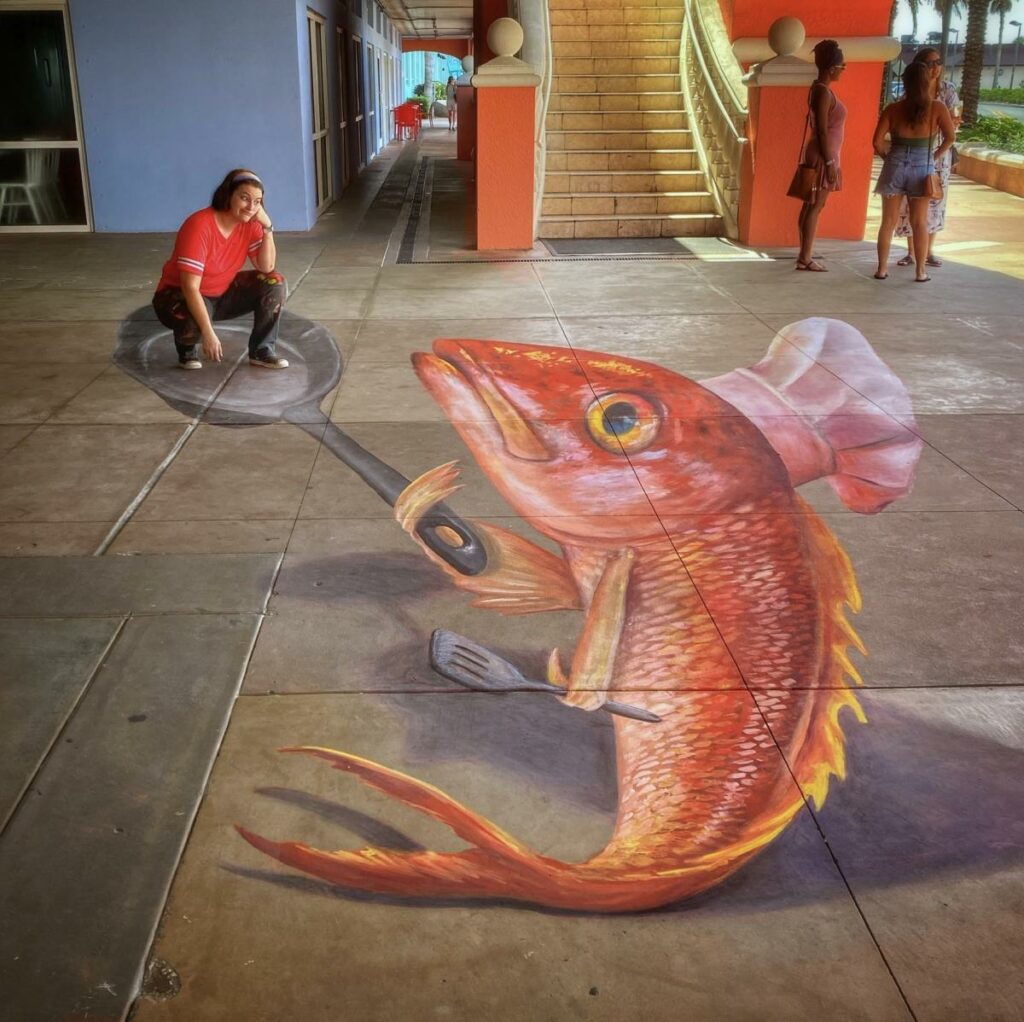 Naomi Haverland has been painting for as long as she can remember and has been "doing chalk" since 2011. She specializes in humorous and hyper-realistic portraits. She has been recognized for her chalk art, including winning 7 awards at the Denver Chalk Art Festival in Colorado, where she is from. She has been invited to travel to many national and international chalk art festivals, including those in Germany, Canada, Mexico, and The Netherlands. Her chalk art has been utilized by companies such as Harley Davidson, Blick Art Supply, Amazon, Microsoft, Skittles, and 7-Eleven. Originally from Denver, she currently resides in Florida. In the summertime, she focuses her artistic skills on oil painting in her studio. 
As an anamorphic artist, Naomi says her goal is to collaborate with the viewer. She loves to create an optical illusion that captivates those who see it and entices them to interact with it. Once she has completed her artwork on the ground, the "baton of creativity" is passed on to the audience. The meaning of the artwork is dictated by how the audience decides to pose with it. "The possibilities are endless," she says.
Website = Www.NaomiHaverland.com
Instagram = @NaomiHaverland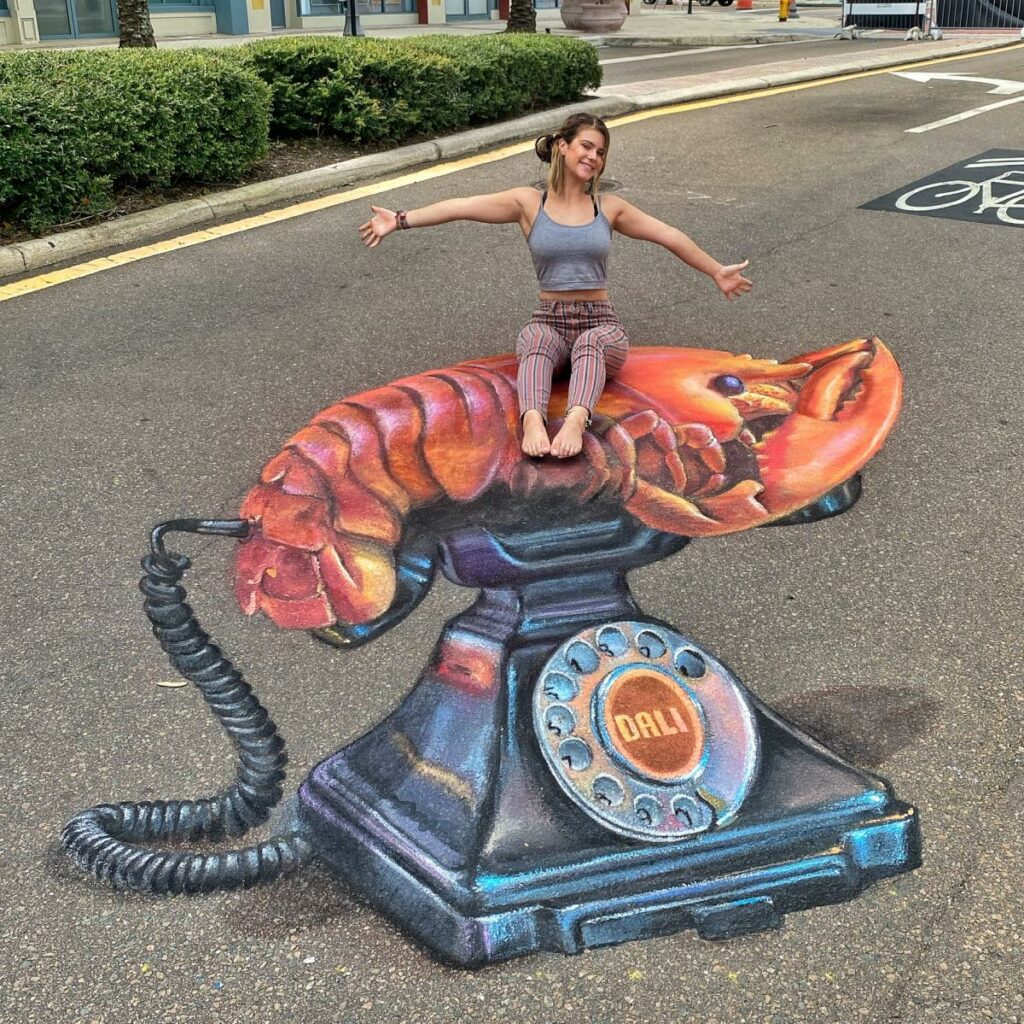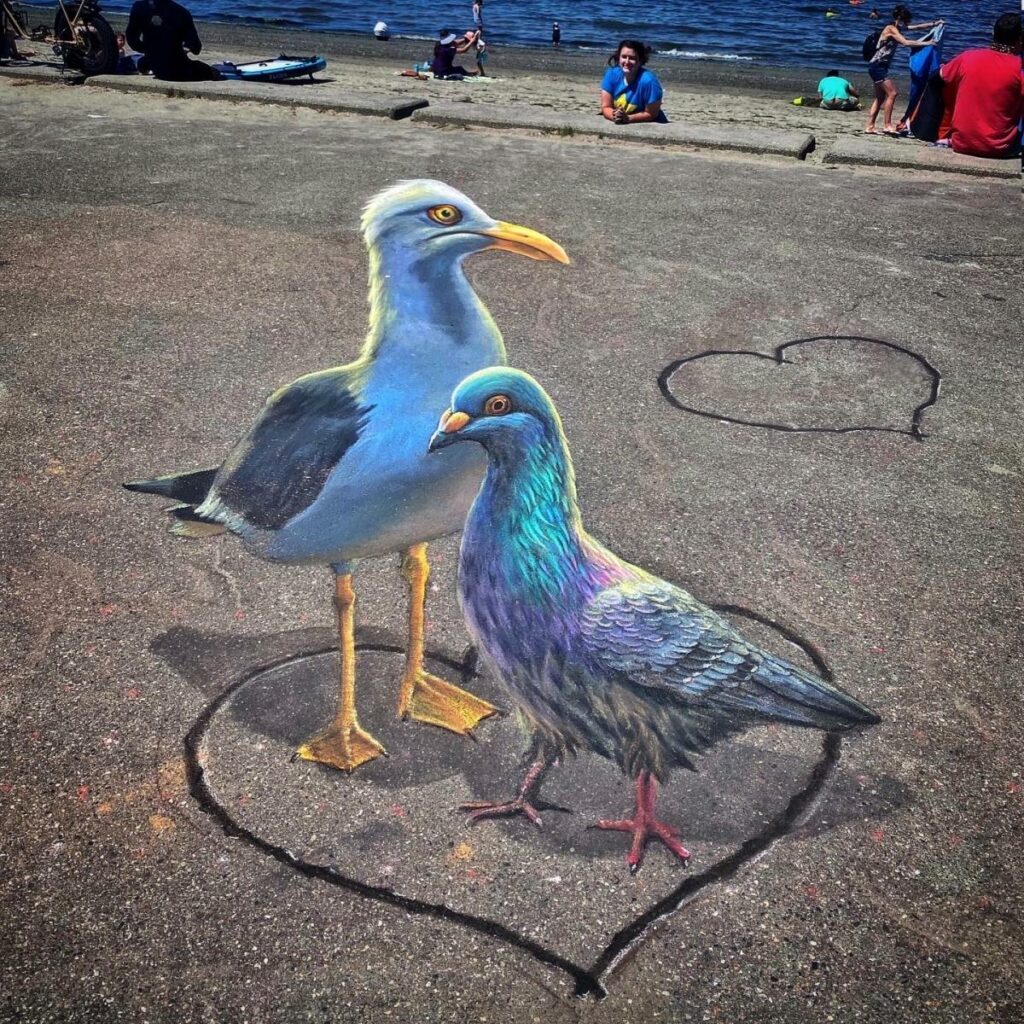 2023 Chalk Artist:
Jolene Russell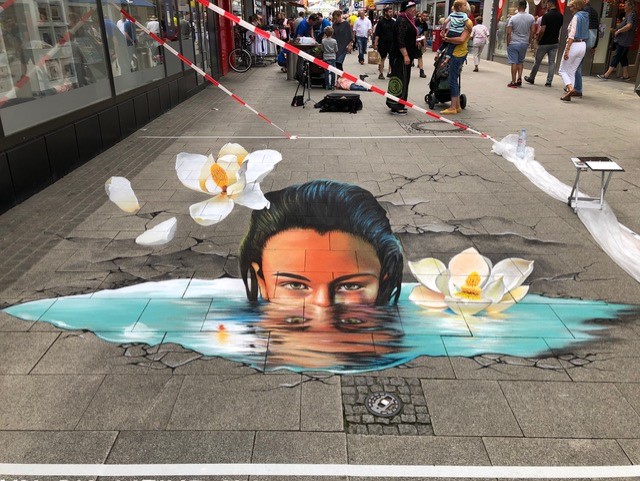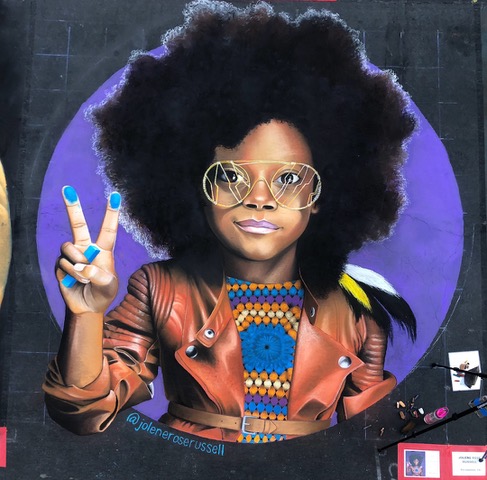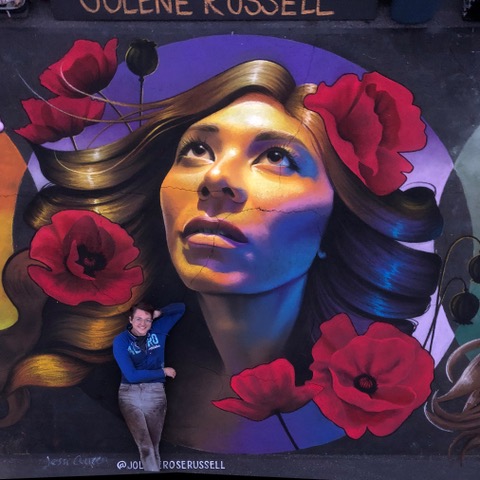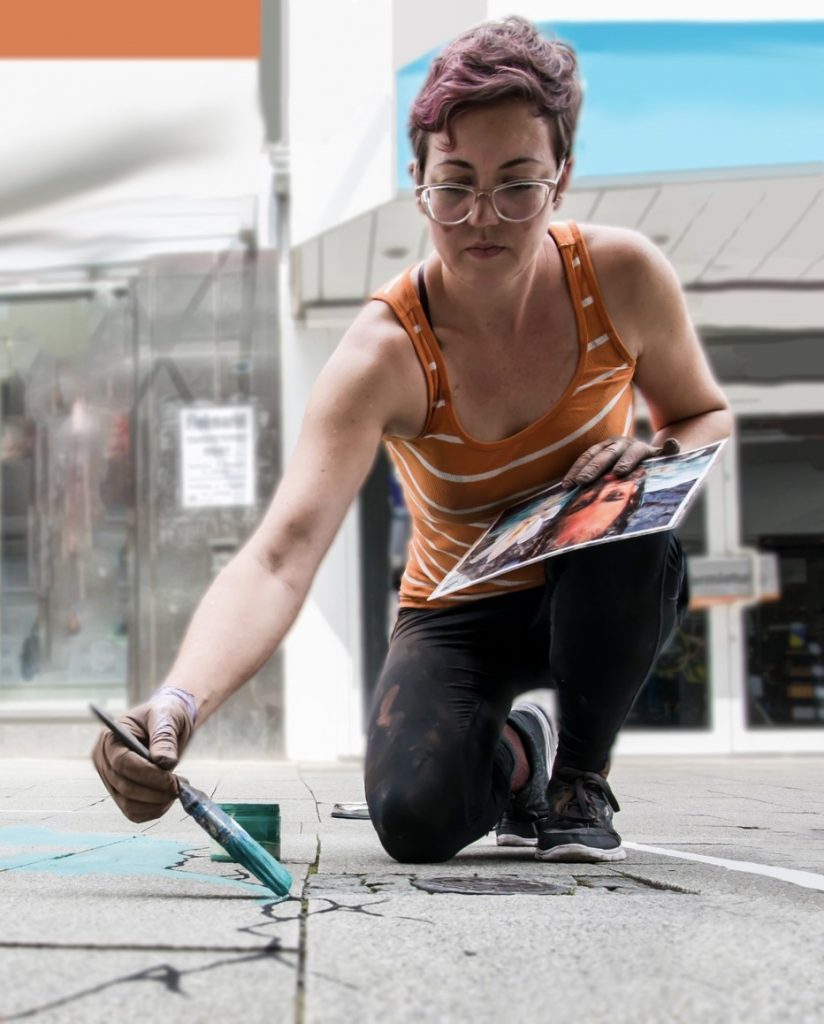 Jolene Russell is a freelance artist from Sacramento, California, specializing in murals, chalk art, and anamorphic (3D) art. Creative at a very young age, Jolene followed her interest in art through college, receiving a BA in Fine Art from the University of California, Santa Cruz. She began street painting as a teen, becoming an annual artist at the Marin Street Painting Festival, one of the largest festivals in California. Jolene participates in street painting festivals across the country annually, and she says she is excited to return to Chain of Parks for her third year as an artist. 
In recent years, Jolene has focused primarily on murals, working in locations across the United States and Europe. She finds that creating work publicly and allowing the audience to observe the process creates a stronger emotional connection between the viewer and the art. Jolene's work tends to juxtapose well-rendered, realistic forms with flat, graphic, or abstract design elements. To bring depth, space, and movement, she utilizes perspective, shadow, dynamic strokes, and clean lines. Her work tends to be colorful and saturated, and people, animals, and the natural world are major themes in her work
Website: http://www.jolenerussell.com/
Instagram: @joleneroserussell
Returns to the 2023 festival!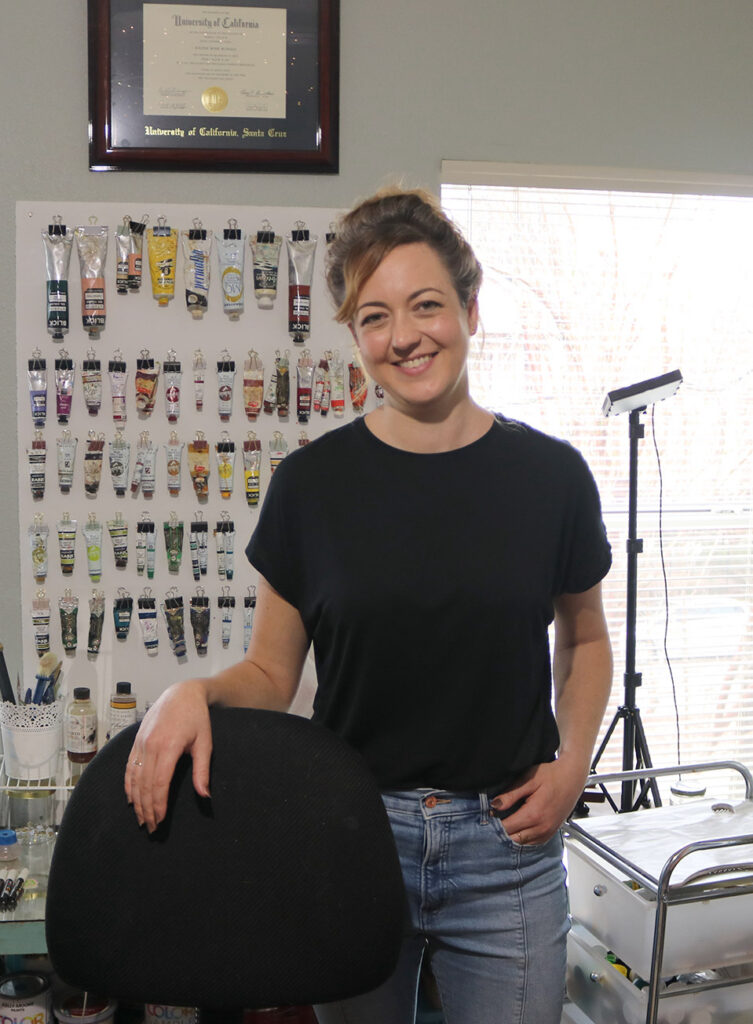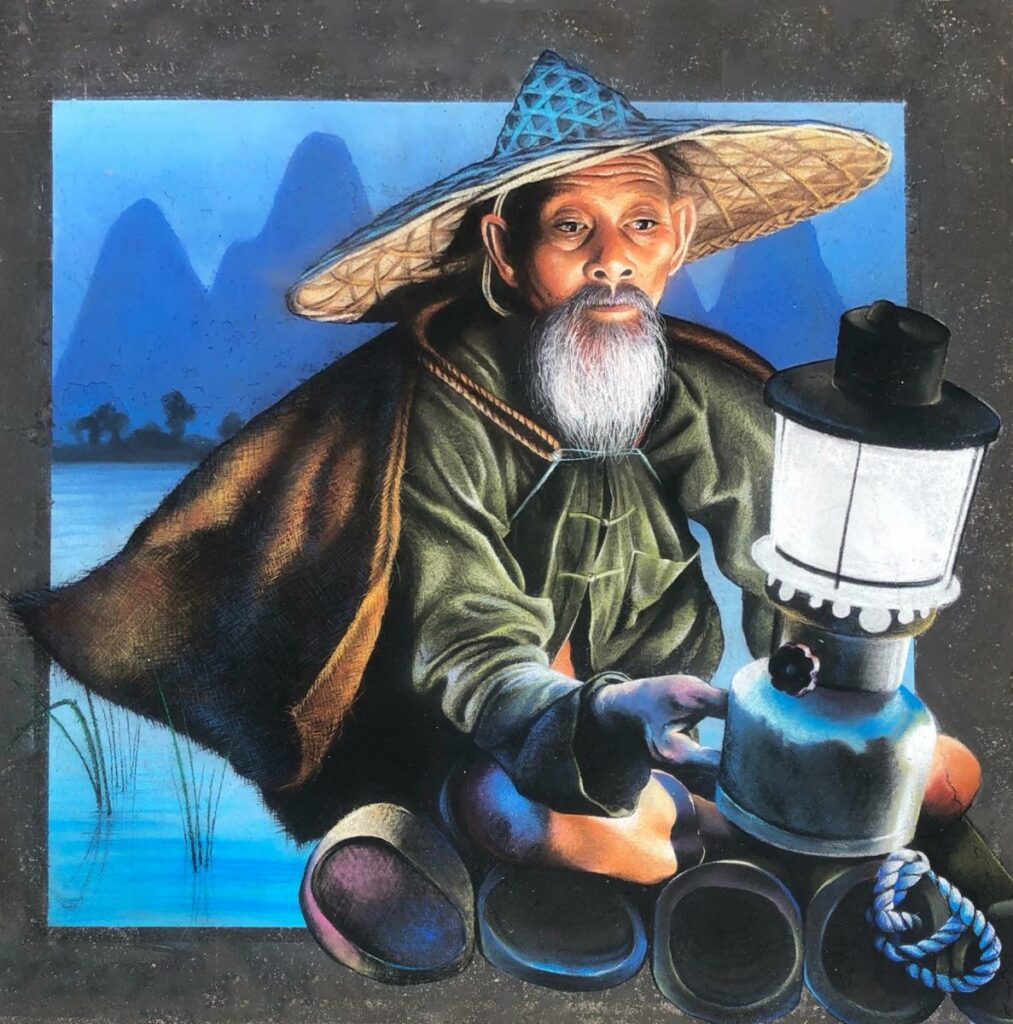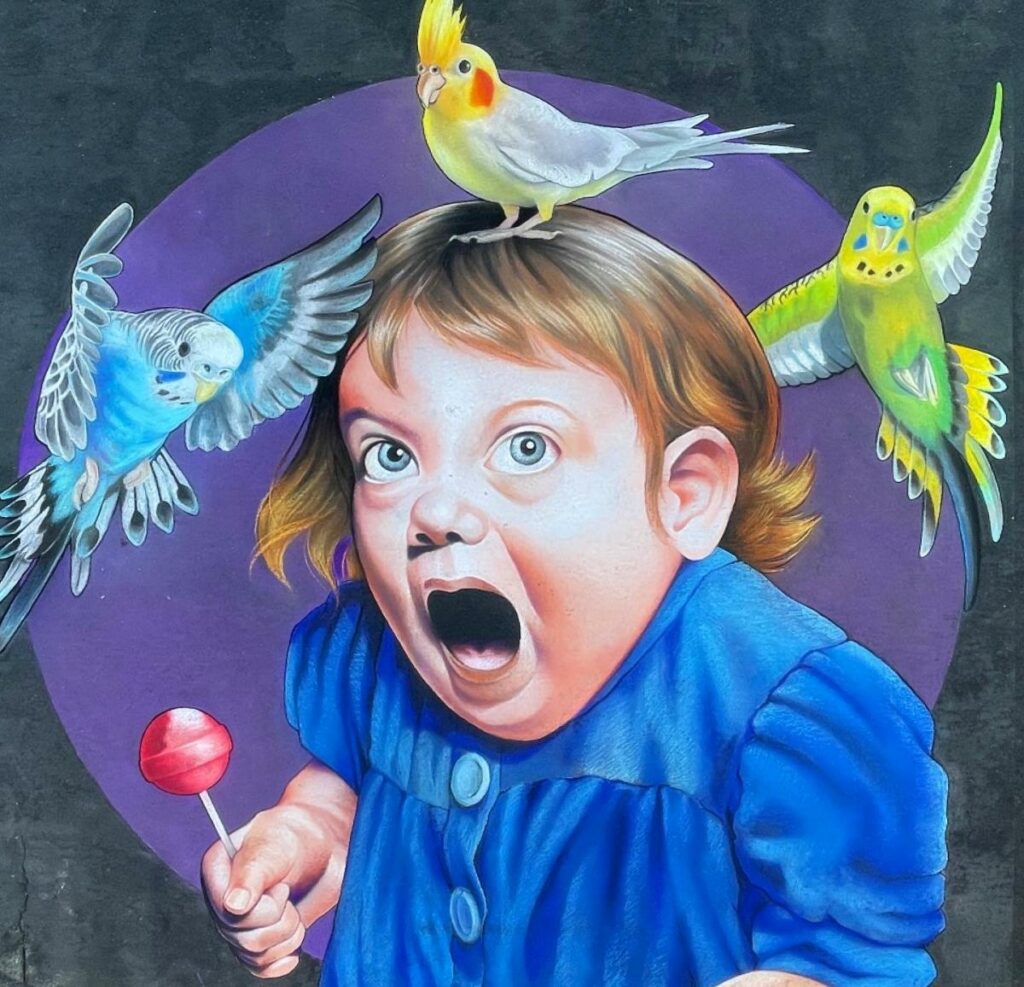 2023 Chalk Artist:
Jeff Pilkinton
Jeff Pilkinton is a mural painter, and 2D and 3D street artist with over ten years of experience. Over the years, he has done many projects for businesses, high schools, city projects, and residential properties. Jeff has traveled across the country creating art at street painting festivals. He is a full-time professional artist and says he is living his dream. Jeff says, "Doing those kinds of things has taught me so much about art and different styles. One of the main things it taught me was people skills and how to please people with art." He currently lives in Fort Wayne, Indiana, but has plans to move to the Sunshine State this year. Jeff's style is modern, expressive, and energetic, focusing on color composition.
Website = www.jeffpilkinton.com
Instagram = @jeffpilkinton