Entertainment Schedule
2023 Line Up will be available in March
Main Stage Entertainment
Our Main Stage is located in the central area of the festival on Calhoun and features a variety of local bands and aspiring singer/songwriters along with crowd-pleasing local performing arts groups.  See below for Main Stage Entertainment Schedule.
Saturday, April 23, 2022
10 am – 10:39 pm: Young Actors Theater 
10:45 am – 11:45am: Hot Tamale
12:15pm – 1:15pm: One Day a Hundred
1:45pm – 2:45pm: Below the Dam Band
3:15pm – 4:15pm: Barefoot Finn
5:15pm – 5:30pm: Artist Award Ceremony
5:30pm – 7:30pm: THE SATURDAY EVENING GROOVE, featuring Tallahassee Nights Live!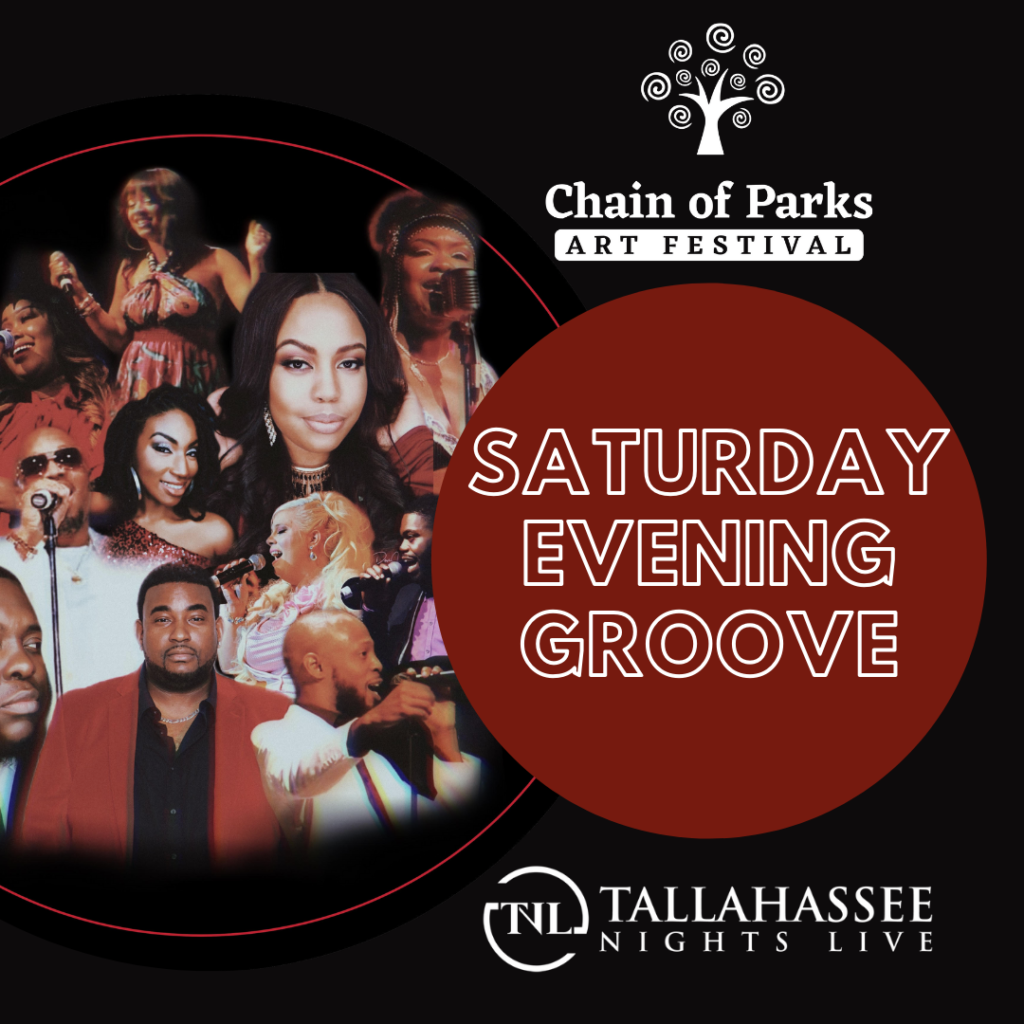 Sunday, April 24, 2022
10am – 11am: Saylor Dollar
11:15am – 11:45am: Seminole Tap Troupe
12pm – 12:30pm: Pas deVie Ballet
12:45pm – 1:30pm: In Step Studio
1:45pm – 2:45pm: Thursday Night Music Club
3pm – 4pm: Lee C. Payton & the GangBusters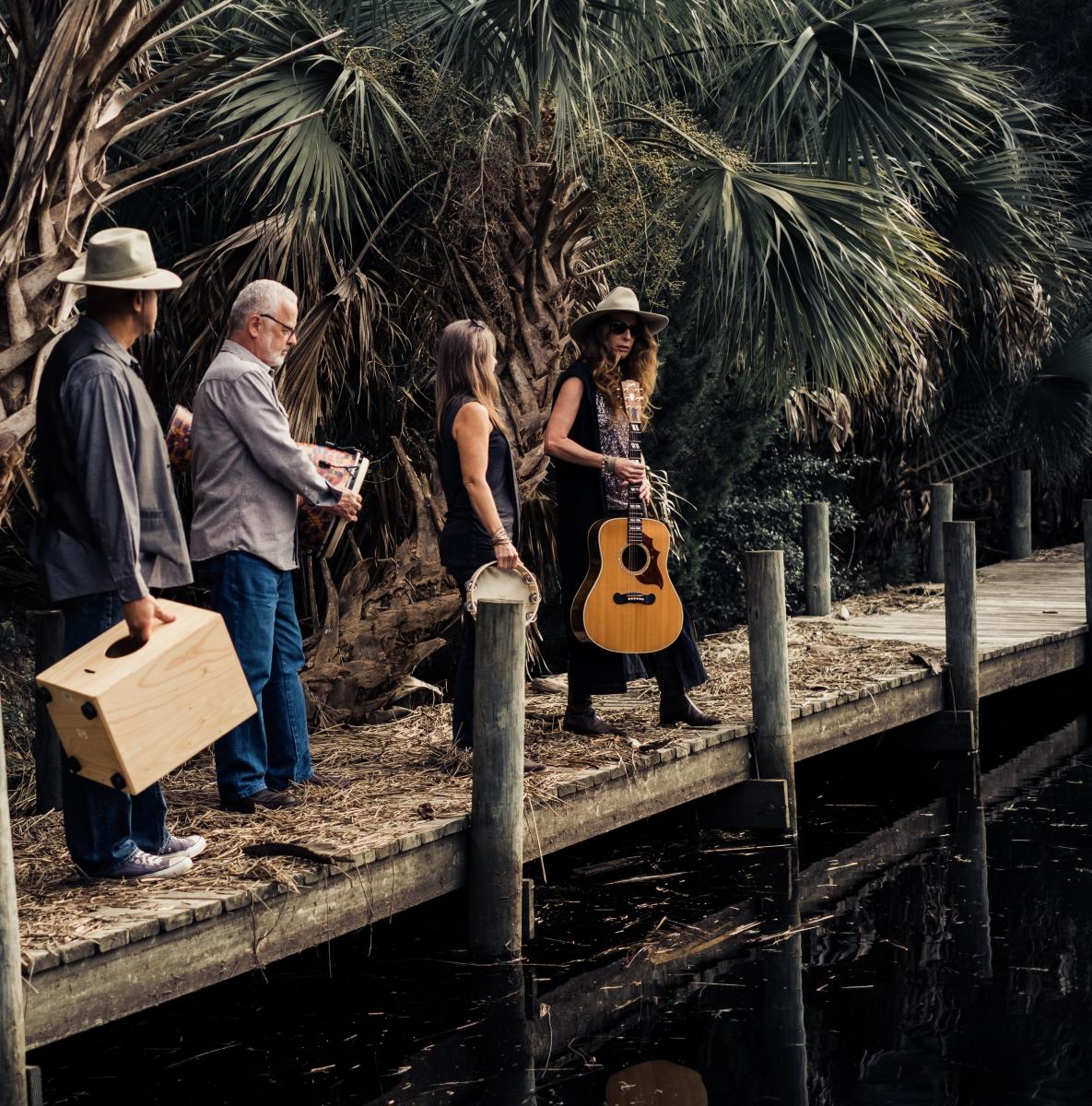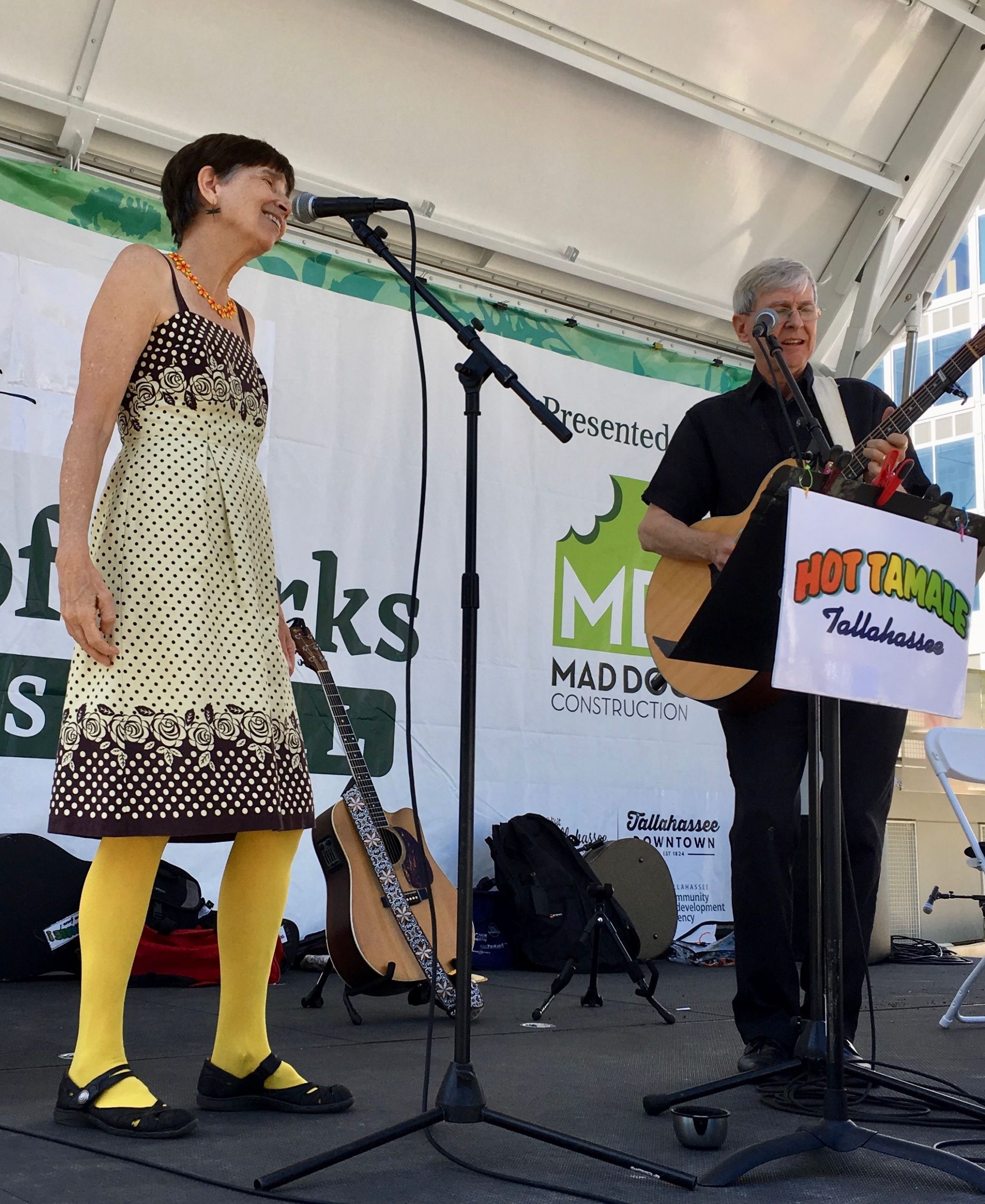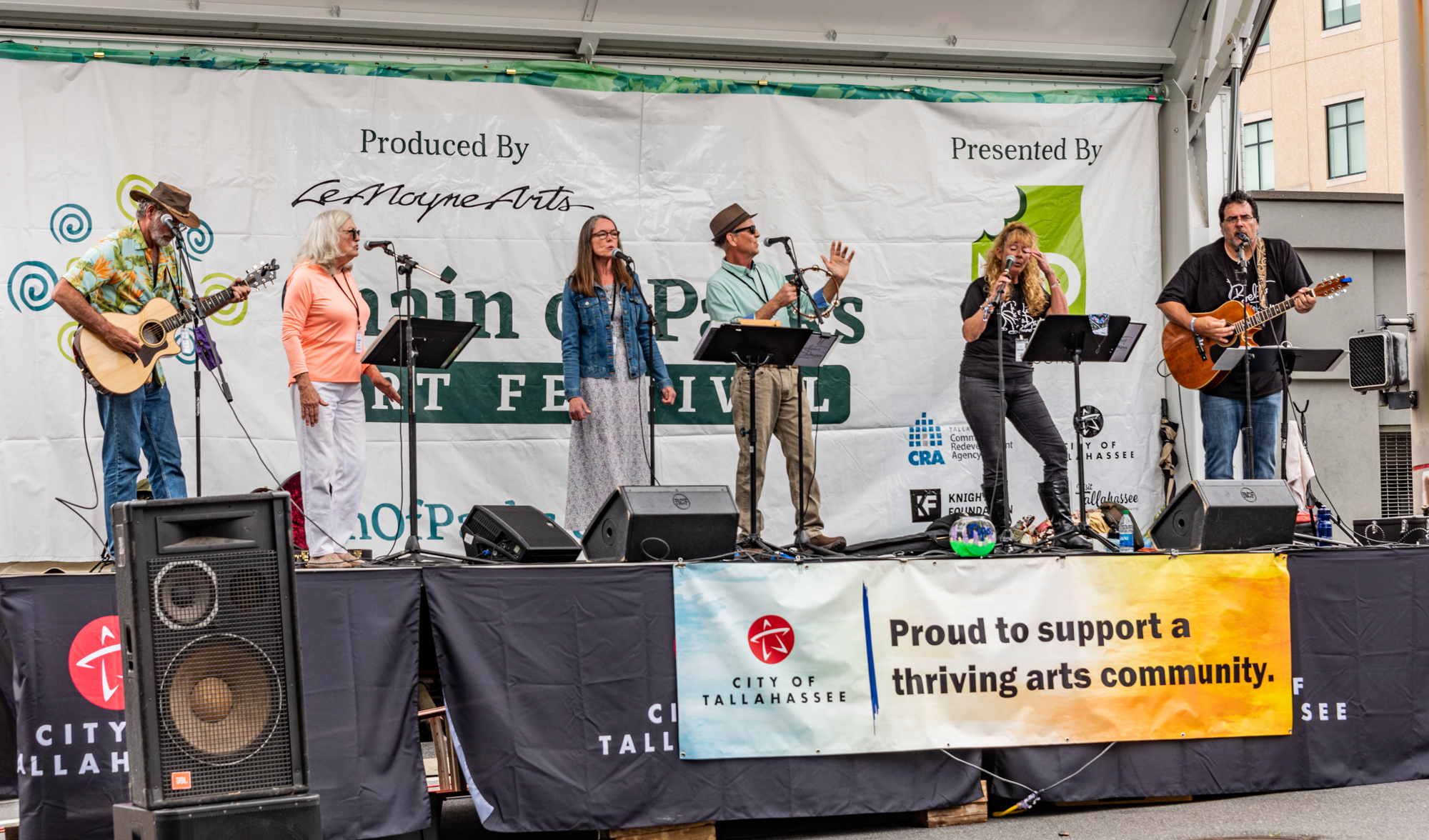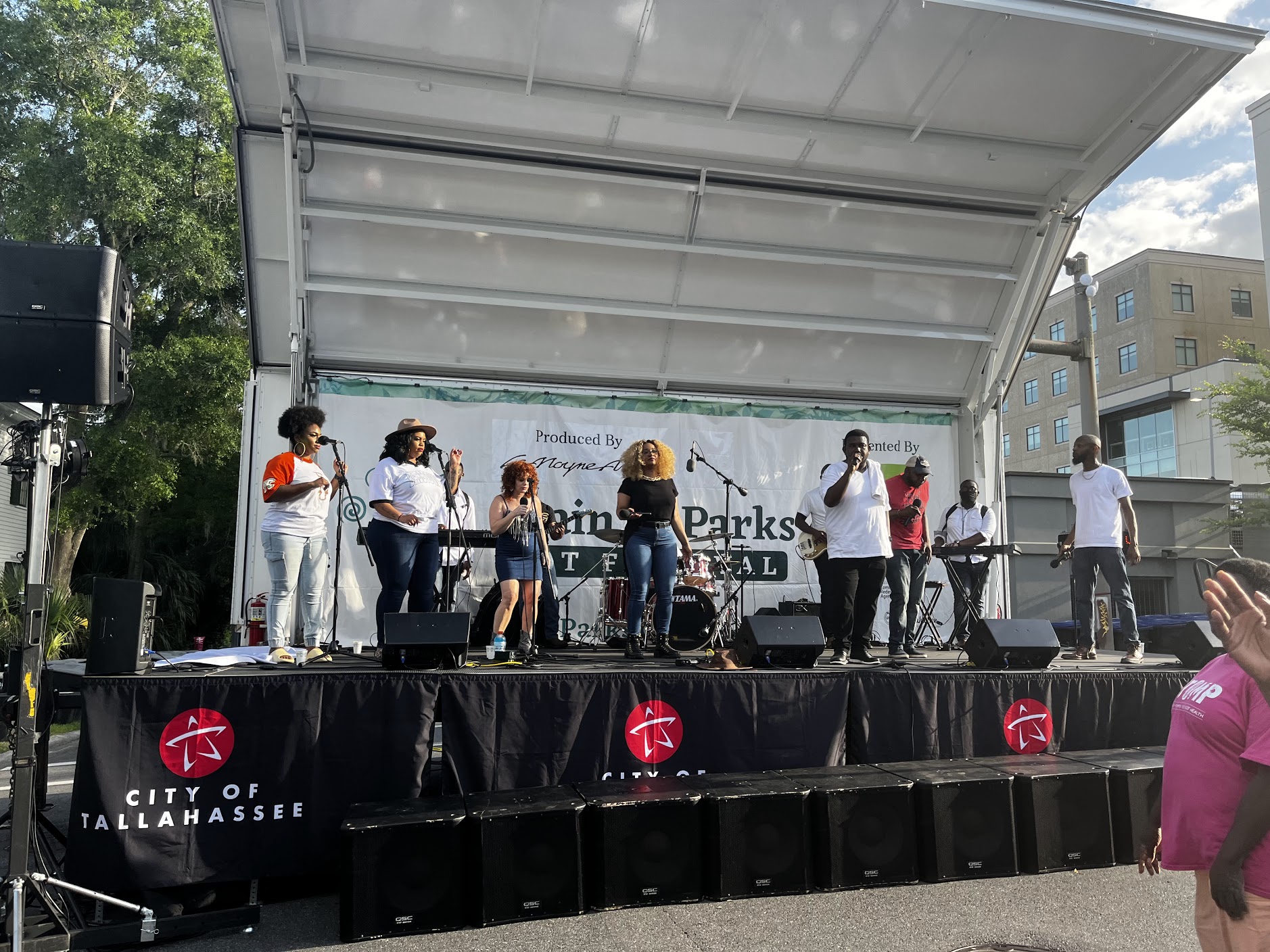 "The band on Saturday night was so fun! A true community having an incredible experience." ~ Nancy J. (artist)