Greening The Festival
Help us be GREEN at the 2024 Festival
We're looking for more greening community support in 2024, please email chainofparks@lemoyne.org to get involved!
The Chain of Parks Art Festival Going Green initiative began in 2016 in partnership with Sustainable Tallahassee.  Greening the Festival is an effort to reduce waste from the festival going to the landfill, reduce food waste from food vendors and offer information about use and disposal choices related to reducing waste, making the festival a more sustainable, green event.
Sustainable Tallahassee & the Chain of Parks Art Festival has brought in a team of eco-friendly organizations including Green Party Events, City of Tallahassee Recycling, Leon County Recycling, TAPP, and City Utilities to work on the processes and resources needed to create a zero-waste event.
Sustainable Tallahassee is a nonprofit organization committed to promoting environmental, economic, and social sustainability by empowering all citizens to participate in creating a world-class sustainable community. They do this by providing educational resources, fostering community networks, and demonstrating equitable and inclusive practices.
Their mission is accomplished through the hard work of volunteers in their committees that focus on renewable energy advocacy, sustainable transportation, waste & consumption reduction, food production & distribution, and tree plantings.
You can visit Sustainable Tallahassee booths at the festival to learn more about Sustainable Tallahassee as well as Electronic Vehicle (EV) ownership, tips & tricks to help you reduce your impact on the planet, and to pick up a one-of-a-kind Rags2Bags reusable bag.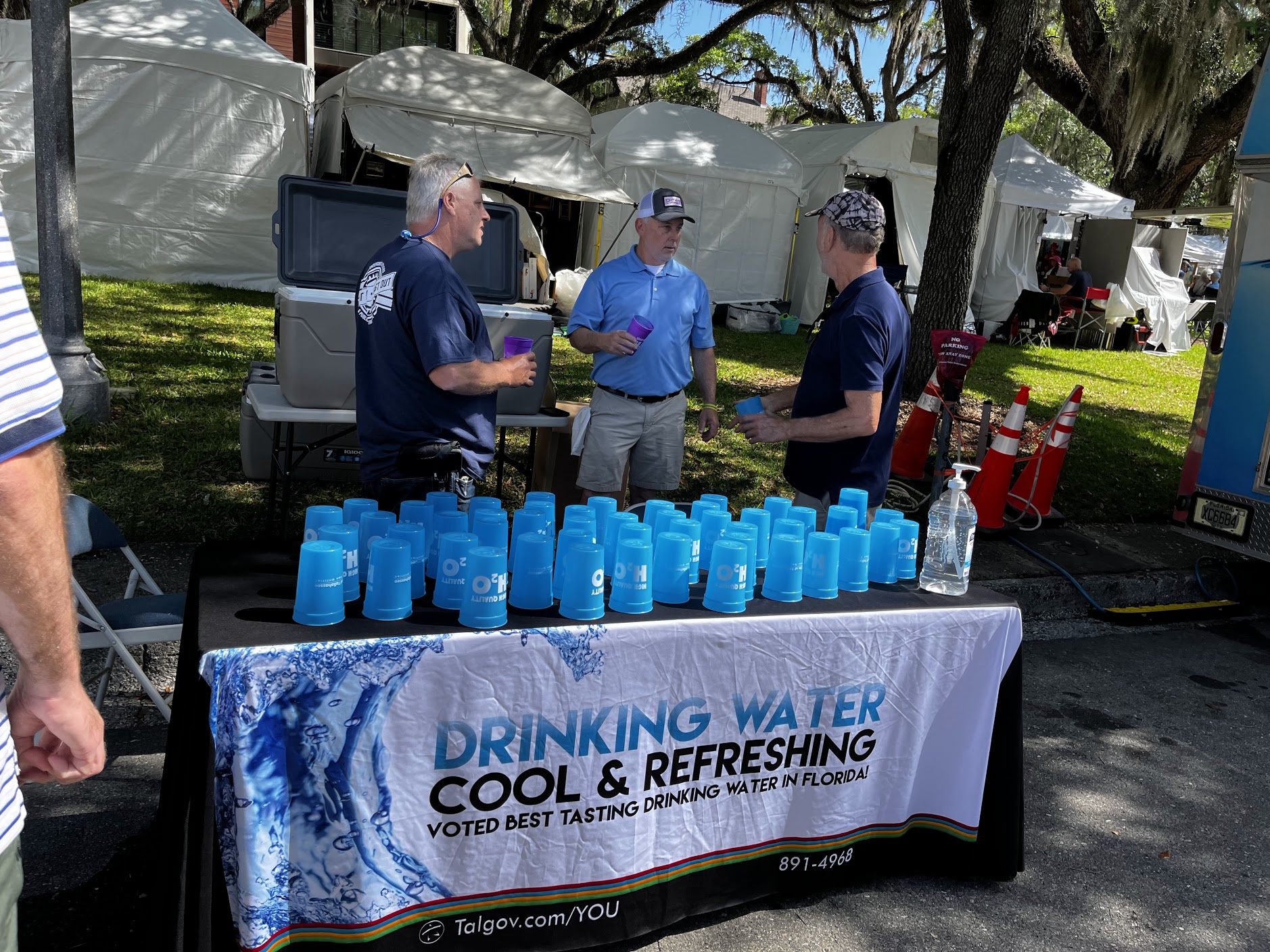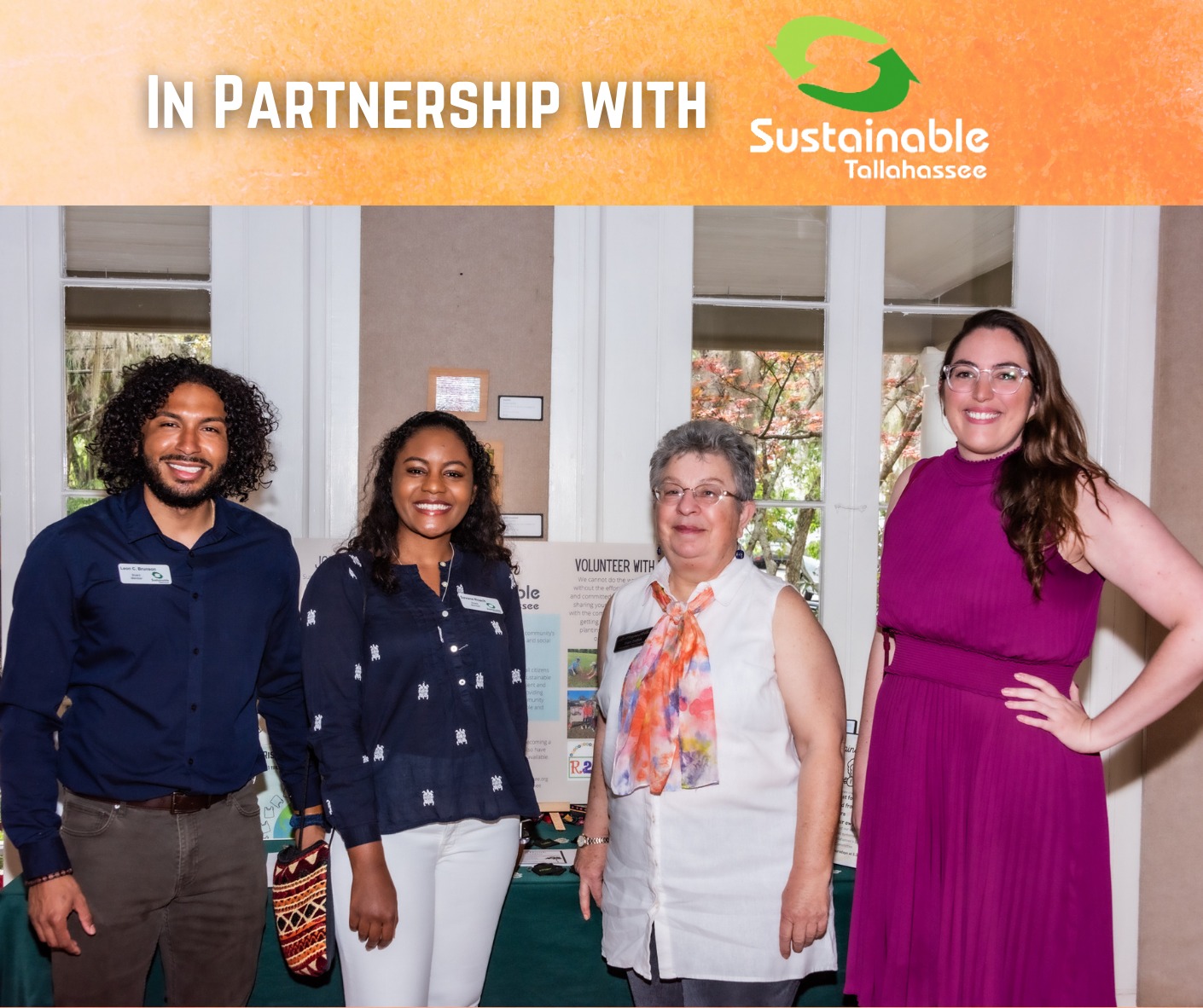 2023 Greening Efforts:
We worked with Compost Community to collect our food waste from the VIP and Behind the Scenes areas.
Food vendors donated their leftovers to Food Not Bombs at the end of each day.
The City's Waterwagon was available, don't forget your reusable water bottle next year!
Visitors stopped by the Rags2Bags booth to get their free reusable tote to carry all of their new purchases.
Sustainable Tallahassee had 3 Community Partner booths with greening information and an EV car display.
2022 Project:
The 2022 Chain of Parks Art Festival, in partnership with the City of Tallahassee's TAPP program, commissioned 8 artists to use their artistic talents to decorate repurposed rain barrels for a public art project in downtown Tallahassee! These painted rain barrels were on display for the month of April, leading up to the Festival weekend, April 23 & 24, 2022 and were auctioned off at the festival as a fundraiser for LeMoyne Arts.
Participating Artists: 
Dan Taylor, Gena McDaniel, Quia Atkinson, Lakey Love, Honey Hilliard, Pattie Maney, Marcia Mcauliffe, and Caroline Manuel.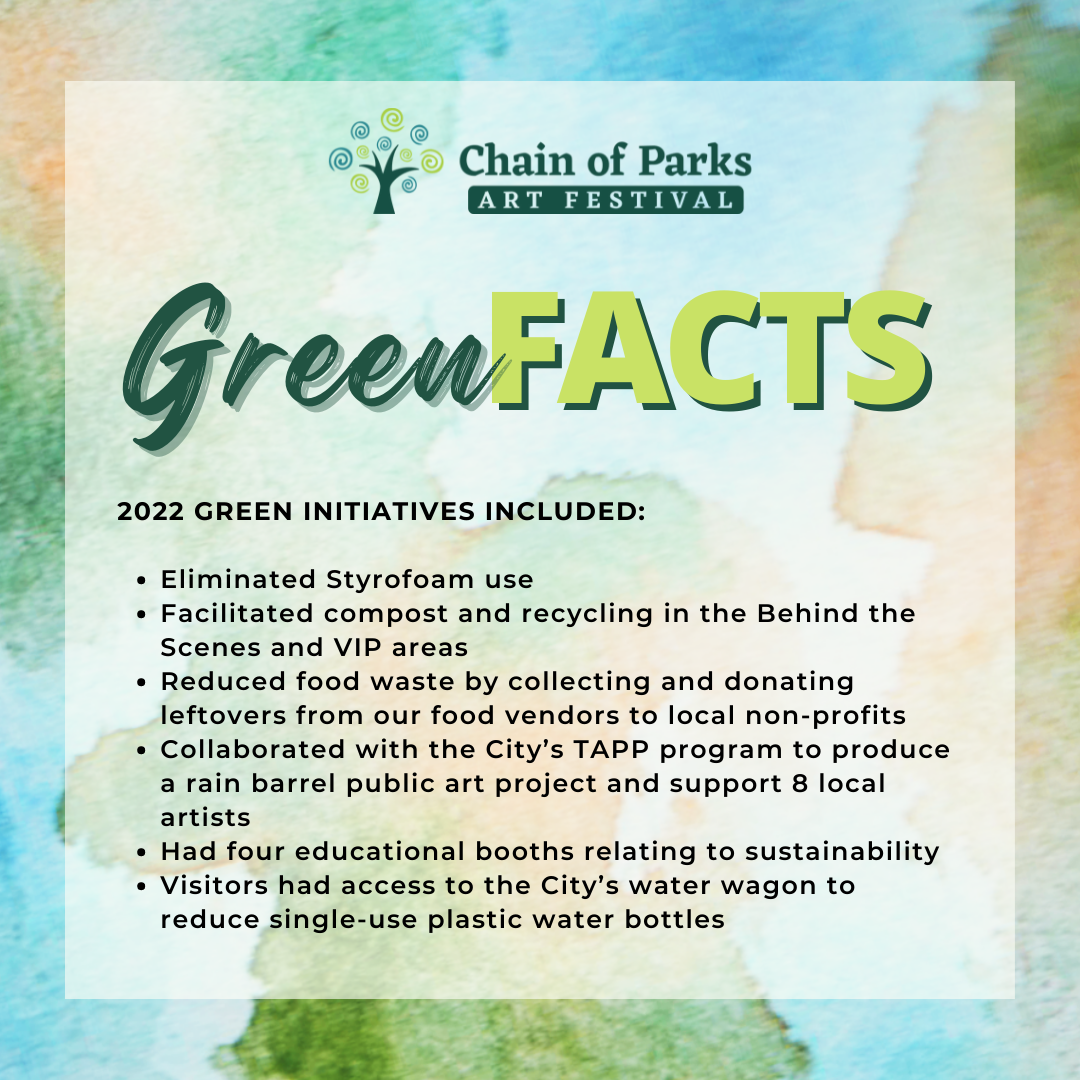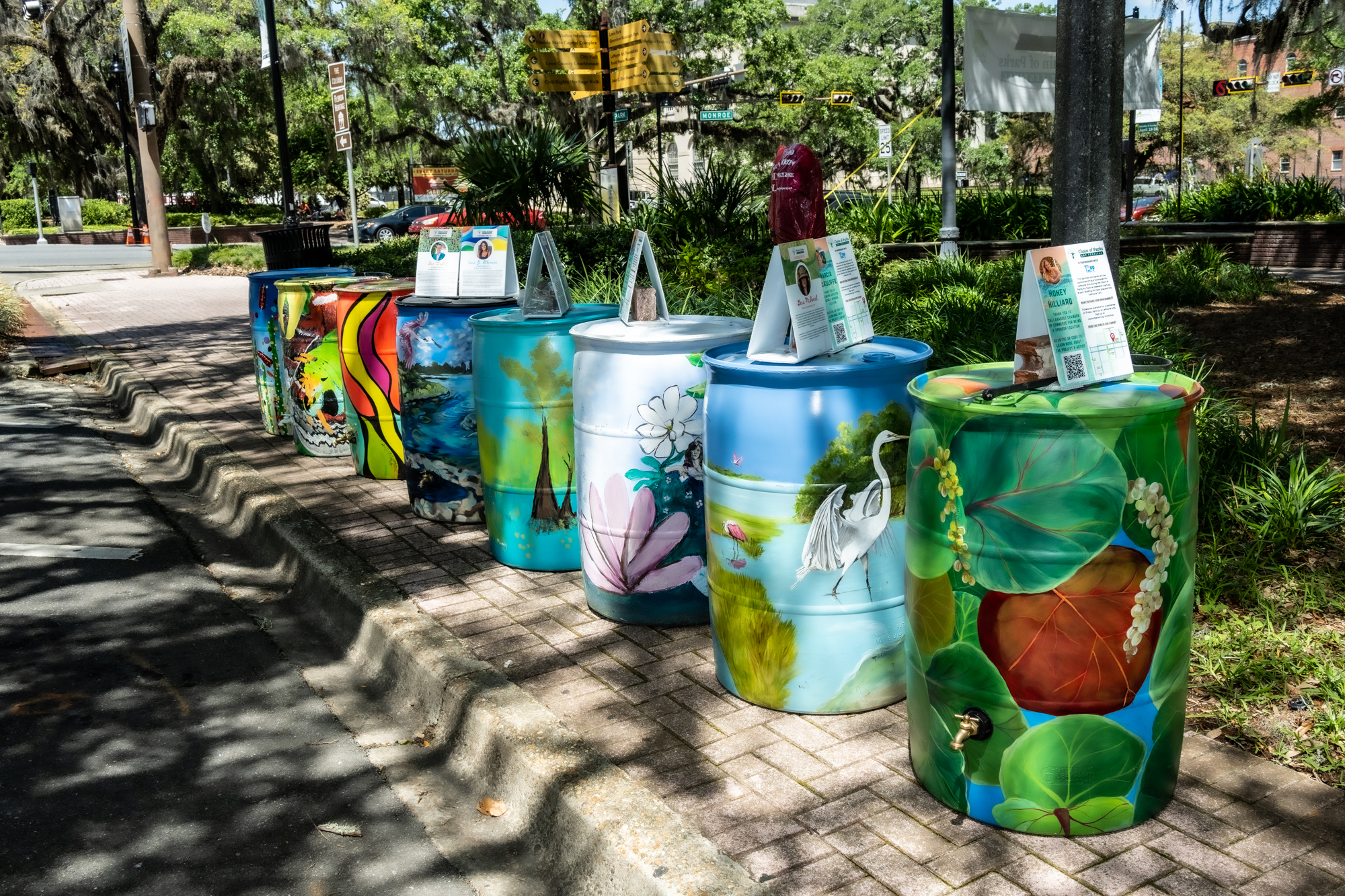 Chain of Parks and Sustainable
Tallahassee recognized for Going Green
ReThink Energy Florida:  Kelly Dozier, Festival Chair, was the 2016 Energy Innovator award winner for her leadership in greening the festival.
Recycle Florida Today:  Sustainable Tallahassee was the 2017 Environmental Sustainability award winner for their efforts with greening events, especially Chain of Parks Art Festival.
Sustainable Florida:  Sustainable Tallahassee and Chain of Parks were together finalists in the 2016 Best Practice Awards for their partnership with greening the festival.
The Chain of Parks Art Festival was recognized by the Florida Department of Environmental Protection for our recycling efforts! The festival's recycling rate for the 2018 festival was 72.06%! Thank you Sustainable Tallahassee for being a partner with our festival to help us go green!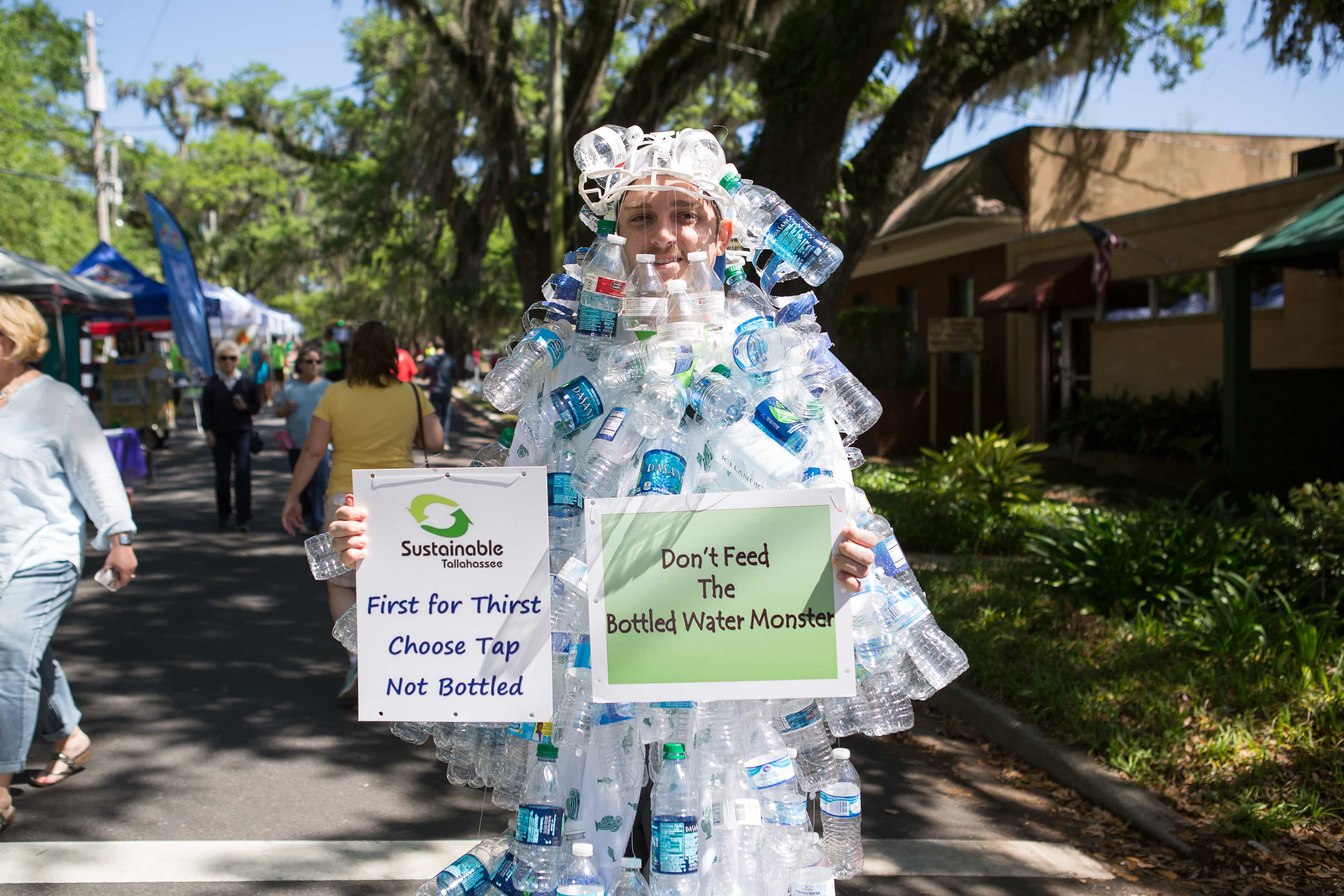 How can you help?
Dispose of your food and beverage containers in the recycling bins clearly marked for recyclables.
Bring a refillable water bottle to the festival and refill it at the City of Tallahassee free water refill station, saving you from having to purchase bottled water.
Visit The Village to learn more.  Sustainable Tallahassee has five Community Partner booths with interactive activities and free giveaways.
Recycled Content Award
The Festival awards a $300 cash prize, sponsored by Sustainable Tallahassee, to an exhibiting artist for a singular piece of original work, created using at least 75% post-consumer use/recycled/re-used materials.
The intention is to recognize the potential green use of thrown away materials to create fine art.  Review Award Criteria
Thank you for partnering for a greener festival!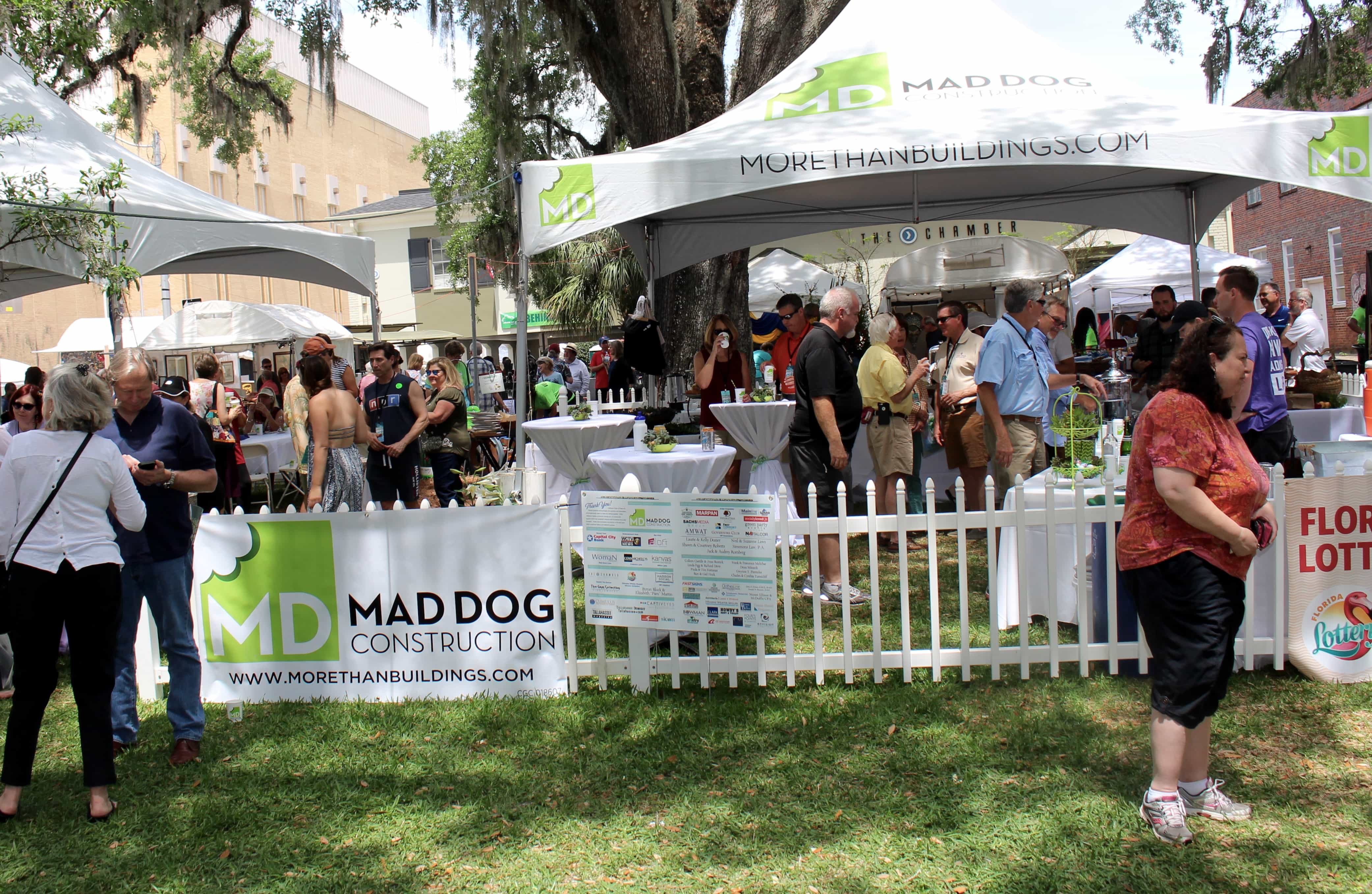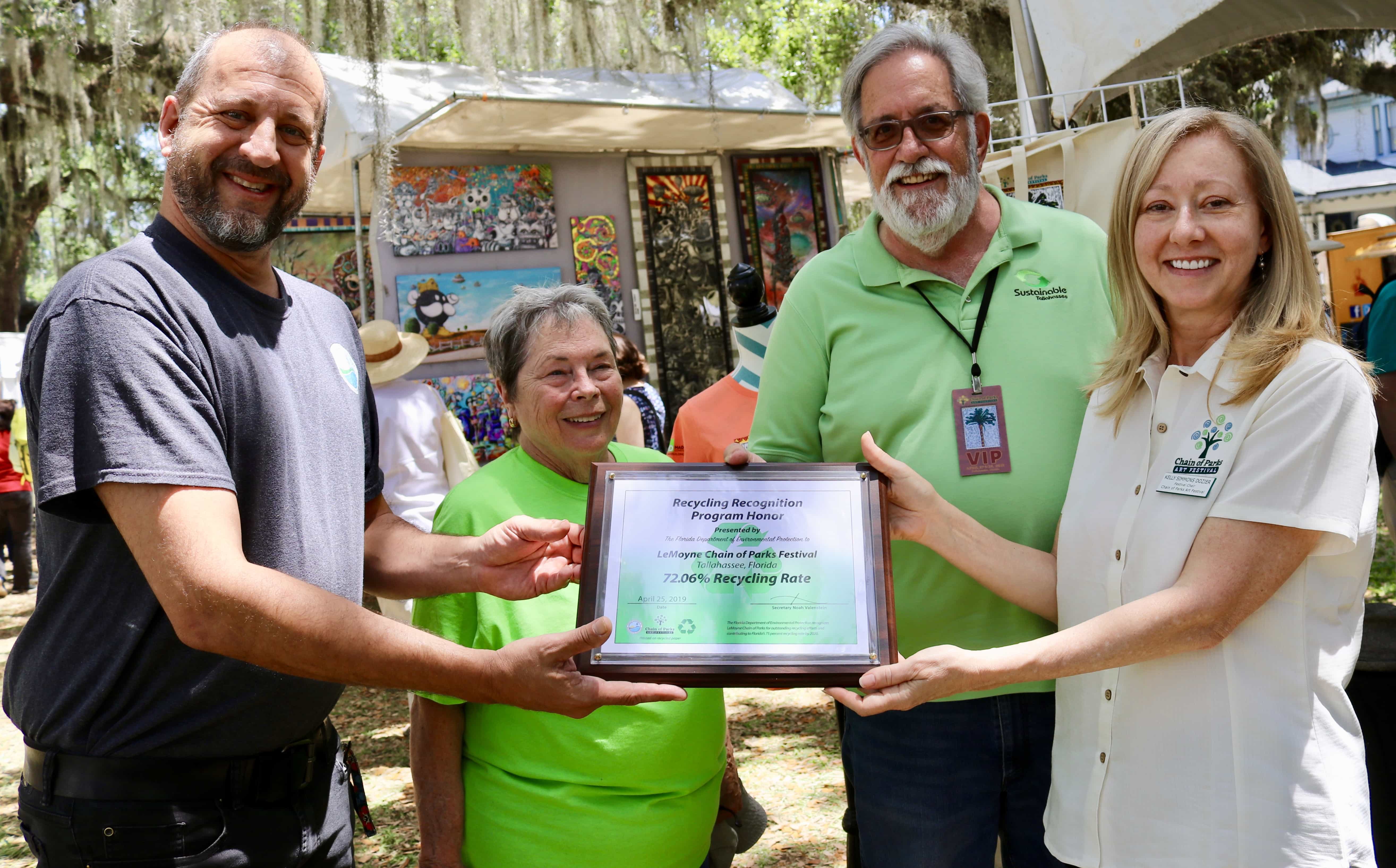 "Bringing Sustainable Tallahassee, Green Party Events and the City of Tallahassee to promote and assist our eco-friendly efforts at the festival has been a fun learning experience that we hope will grow to benefit the entire community. We are very grateful to our partners in this effort."
-Kelly S. Dozier, Festival Chair