About
Follow us on social media for the most up-to-date information
SAVE THE DATE! The 23rd Annual Chain of Parks Art Festival will be on April 15 & 16, 2023
The numbers are in for 2022!
 LeMoyne's Chain of Parks Art Festival in Tallahassee is the No. 1 Florida art festival and the No. 7 art festival nationwide in the category of Fine Art and Design according to Sunshine Artist magazine. The 22nd Annual Chain of Parks Art Festival was held in April, drawing 38,500 total attendees to the Bloxham, Lewis and Randolph "Chain of Parks" in Downtown Tallahassee.
According to Leon County Division of Tourism/Visit Tallahassee's event research conducted by Downs & St. Germain Research, the economic impact of the event, Festival attendees who live outside of Leon County had an impact of close to $1.2 million dollars on the local community, meaning increased spending at local businesses resulting from tourism dollars. 
According to Leon County Division of Tourism/Visit Tallahassee, "Lemoyne's Chain of Parks Art Festival turns the city's iconic downtown Chain of Parks into a natural art gallery with one-of-a-kind works of art from all over the United States."
"With Florida having more festivals than any other state, being the highest-ranked Fine Art and Design Festival in Florida is a significant achievement," said Kerri L. Post, Executive Director of the Leon County Division of Tourism/Visit Tallahassee. "We are proud to see our community's Chain of Parks Art Festival at the top of the list and recognized for the great experience it provides to all."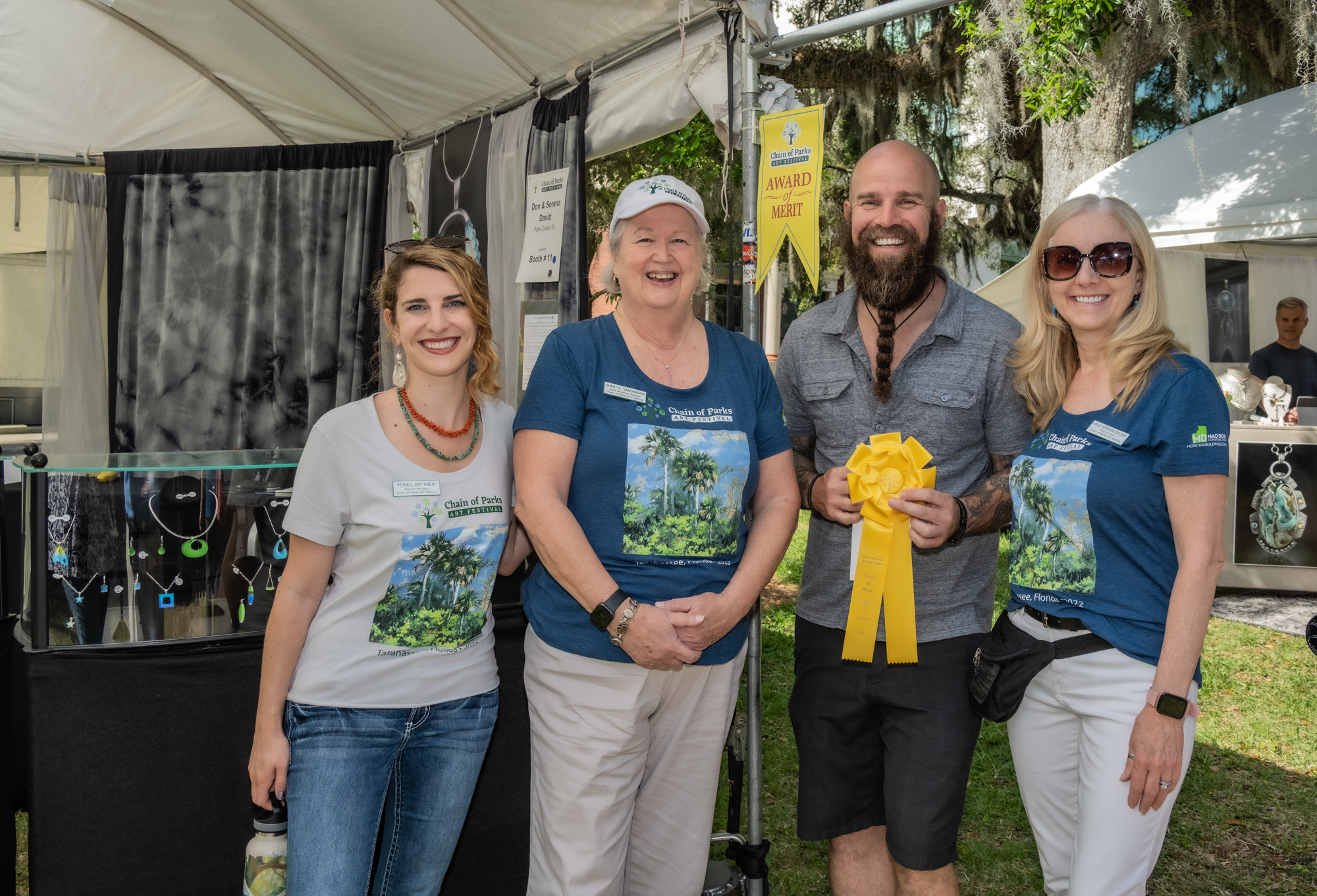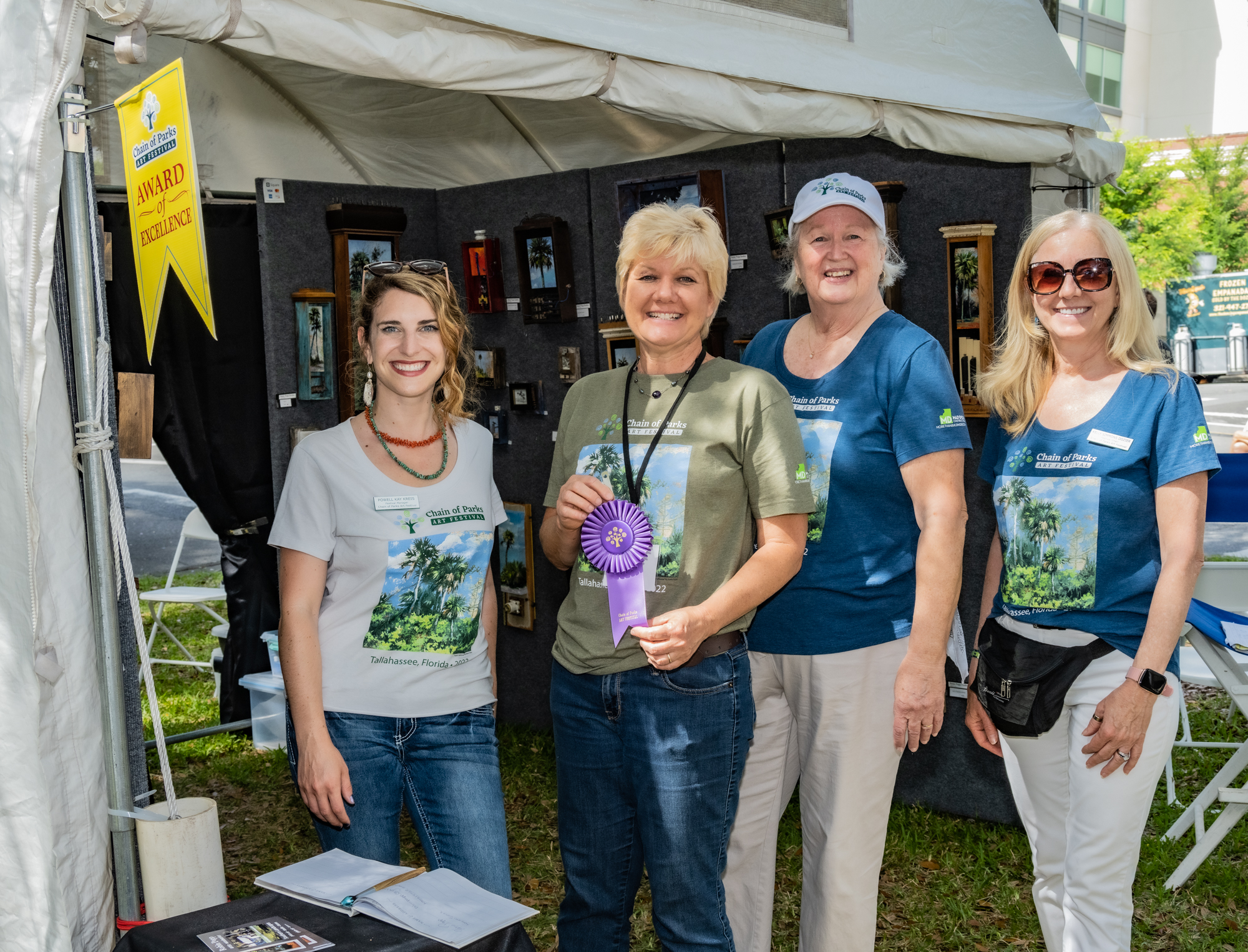 Learn about the 23rd Annual Chain of Parks Art Festival! 
Ranked one of the top Fine Art Shows in the nation, LeMoyne's Chain of Parks Art Festival is north Florida's premiere outdoor fine art festival. The festival has expanded, offering new and exciting programs to bring the community unique fine art experiences.
"The Chain of Parks Art Festival brings some of the nation's top fine artists to the Capital City as a way to not only expand on the opportunity for regional art collectors but also introduce fine arts to those who may not have experienced it," said Festival Chair Kelly Dozier. "The Festival committee and volunteers work hard to make this a fun and successful event for all, including the artists, and to be recognized among the top festivals in this way means the world to us."
2023 Opening Nights will represent the visual arts by featuring FSU graduate John Ensor Parker (April 13), LeMoyne's Chain of Parks Art Festival's presenting artist, who will discuss "Art and Science" and how both are one and the same.
The highly anticipated festival weekend with Artists in the Park will be located along the majestic oak-lined Park Avenue, just east of Monroe Street in beautiful downtown Tallahassee, the two-day festival is free and open to the public.
Come see the art and stay to enjoy a wide variety of live entertainment on the main stage, local food trucks, and vendors, professional chalk artists, and libations served enthusiastically at the Festival Bar.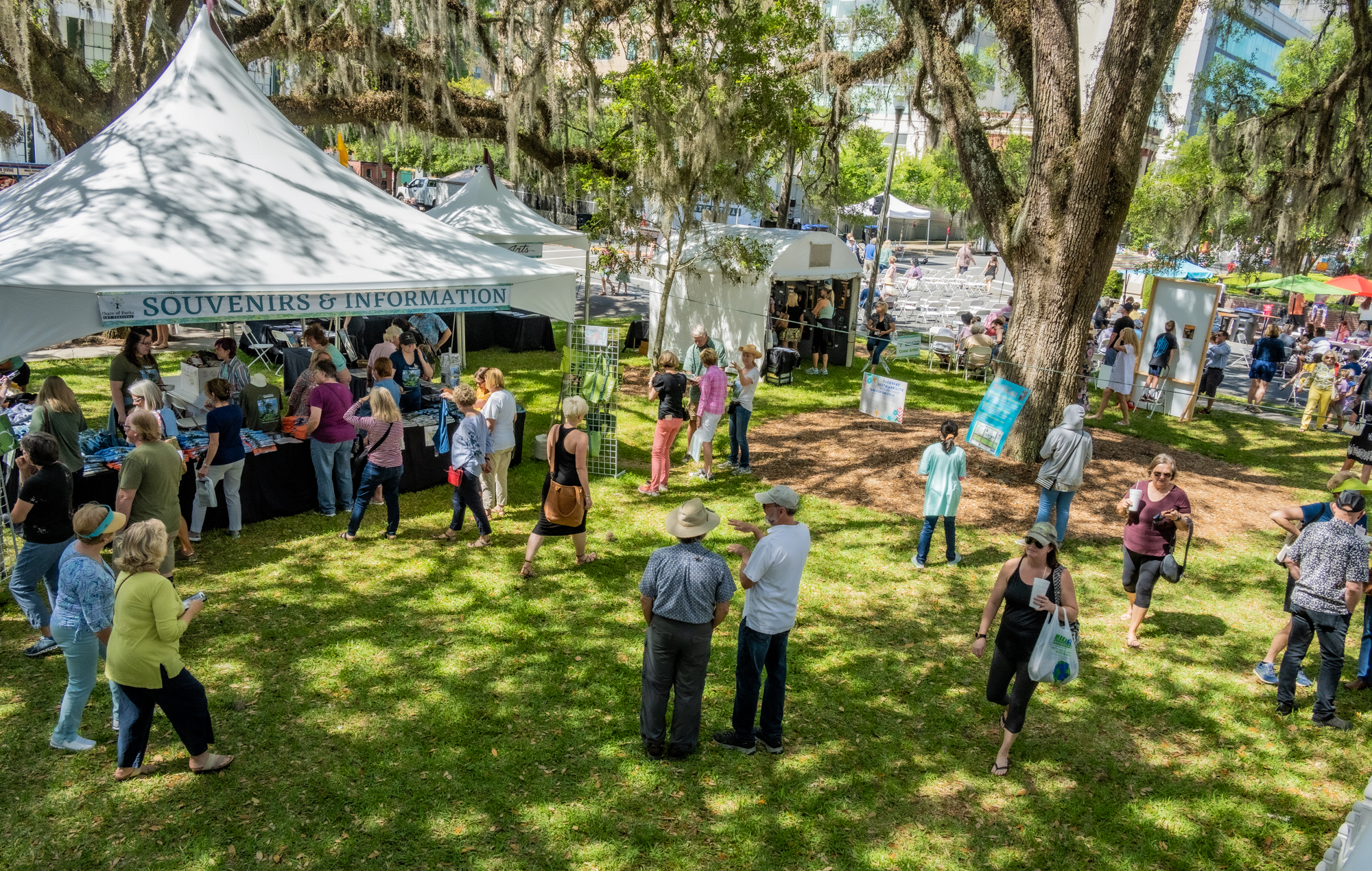 The Art
View and purchase one-of-a-kind works from 150 fine artists from all over the US displaying original fine works of art with a fresh and diverse array of 2-D and 3-D mixed media, ceramics, drawing & graphics, fiber, glass, jewelry, painting, sculpture, and computer-generated art. Artists compete for awards in each category by our expert judges.
Professional chalk artists will also be creating large-scale pieces throughout the festival to create interactive (selfie-worthy) works of art.
Understanding Fine Art vs. Craft: 
Art is a form of work that is the expression of emotions. Executed from innate talent and passion. Art emotionally moves its patrons and evokes a feeling within each viewer. 
Craft is a form of work that results in a tangible output, often repeatable over and over. A fine craft can be learned from considerable practice and developed into a world-class form. Patrons are inspired by the skill to create the piece rather than a reaction to the subject matter.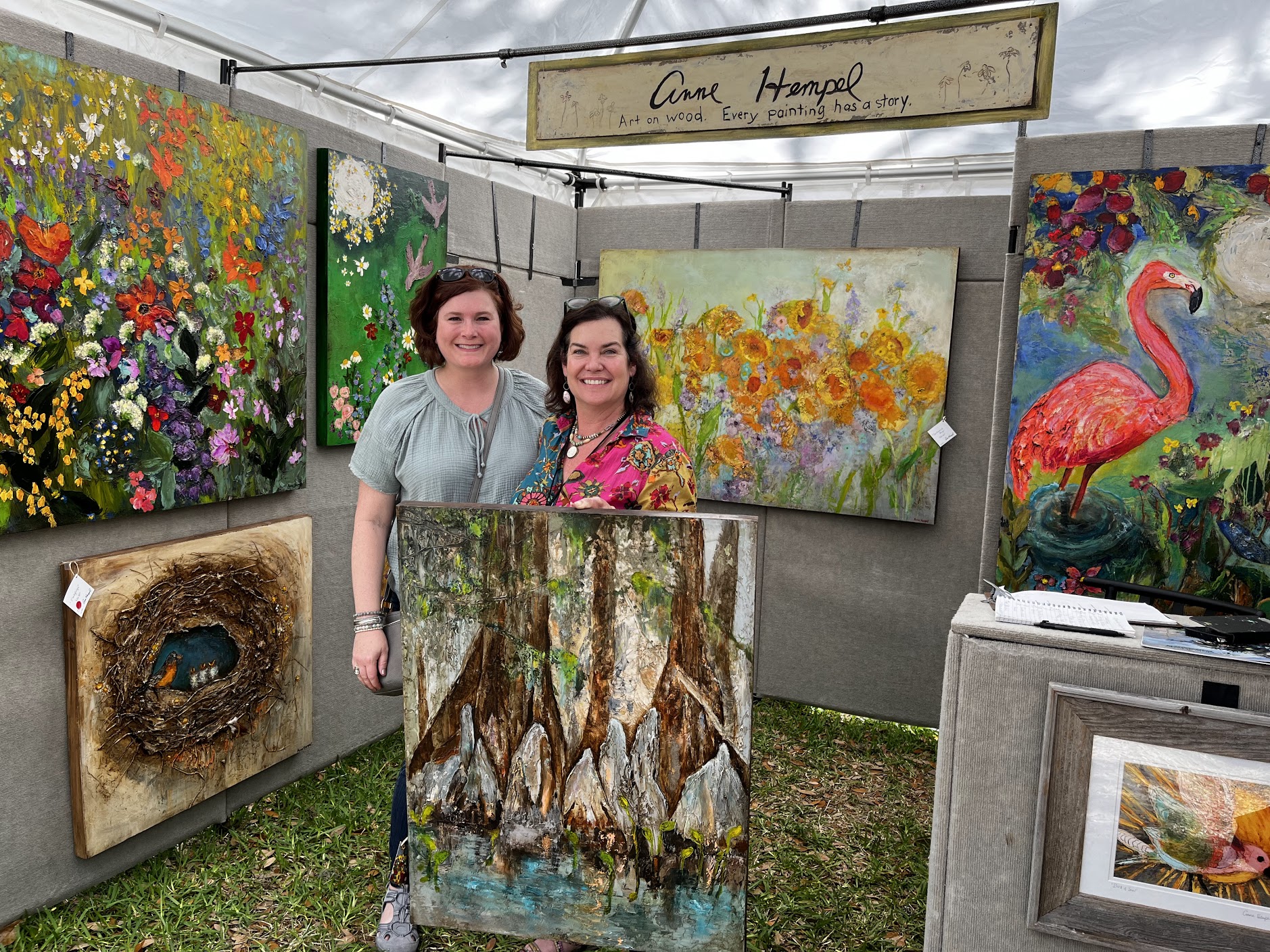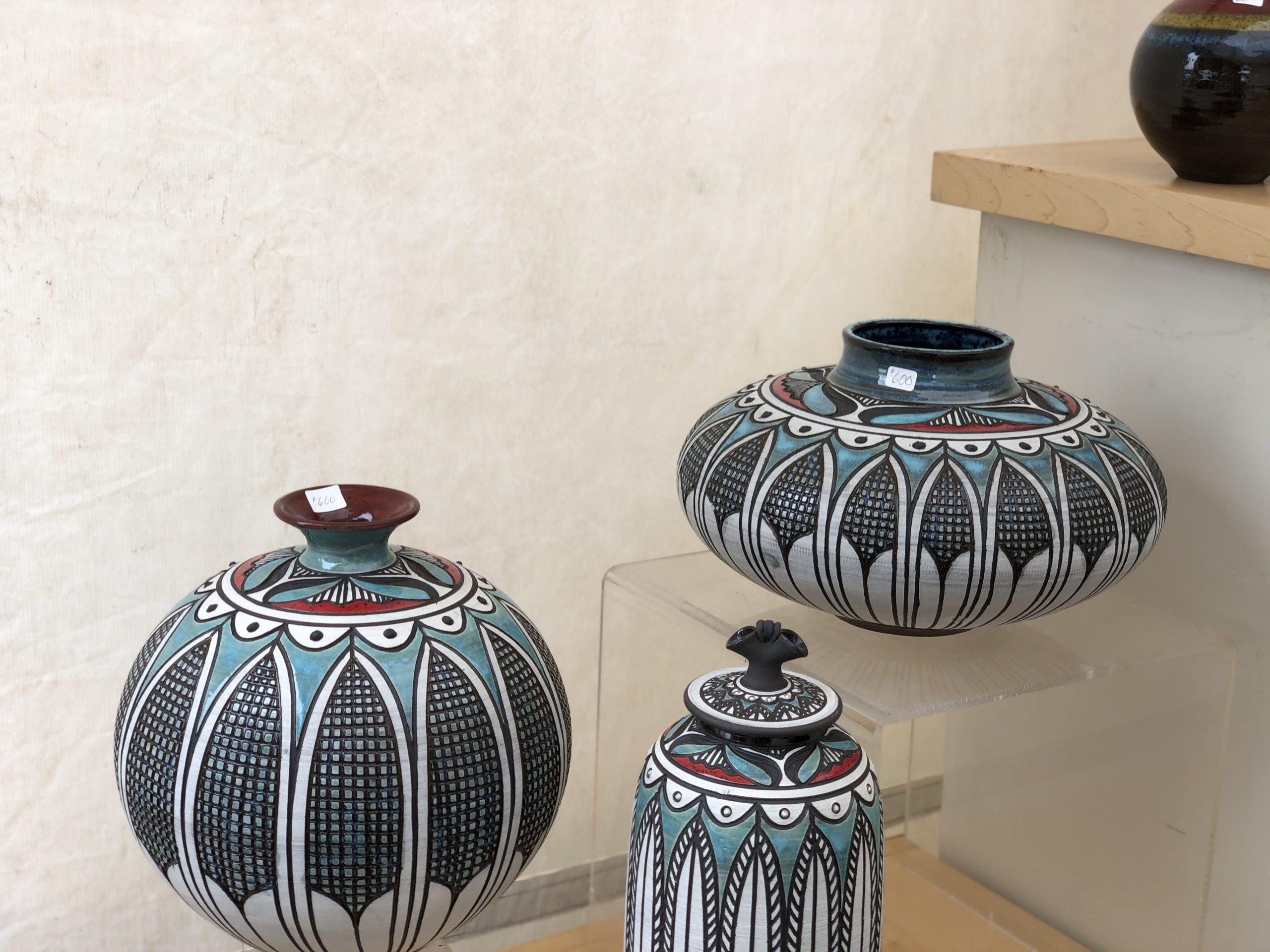 Entertainment
Our Main Stage is located in the Center Court on Calhoun and features a variety of local bands and aspiring singer/songwriters along with crowd-pleasing local performing arts groups. Pop-up performances can be seen in The Village (children's area) to keep everyone entertained all weekend.
Click HERE to view the 2023 lineup
Souvenirs
Click HERE to visit our gift shop with collectible souvenirs!
The Village
The Village is a highly interactive part of the art festival. Children's Pop-Up Studios offer art projects for children to make while they experience a wide variety of art media reflecting the art of the participating professional artists in the festival. Community Partners inform and educate visitors while providing art activities for children and adults. Jacques LeMoyne Living History Encampment provides interactive opportunities for learning about the first European artist to visit Florida. The Village also features fun foods, games, chalk art, pop-up entertainment, and more.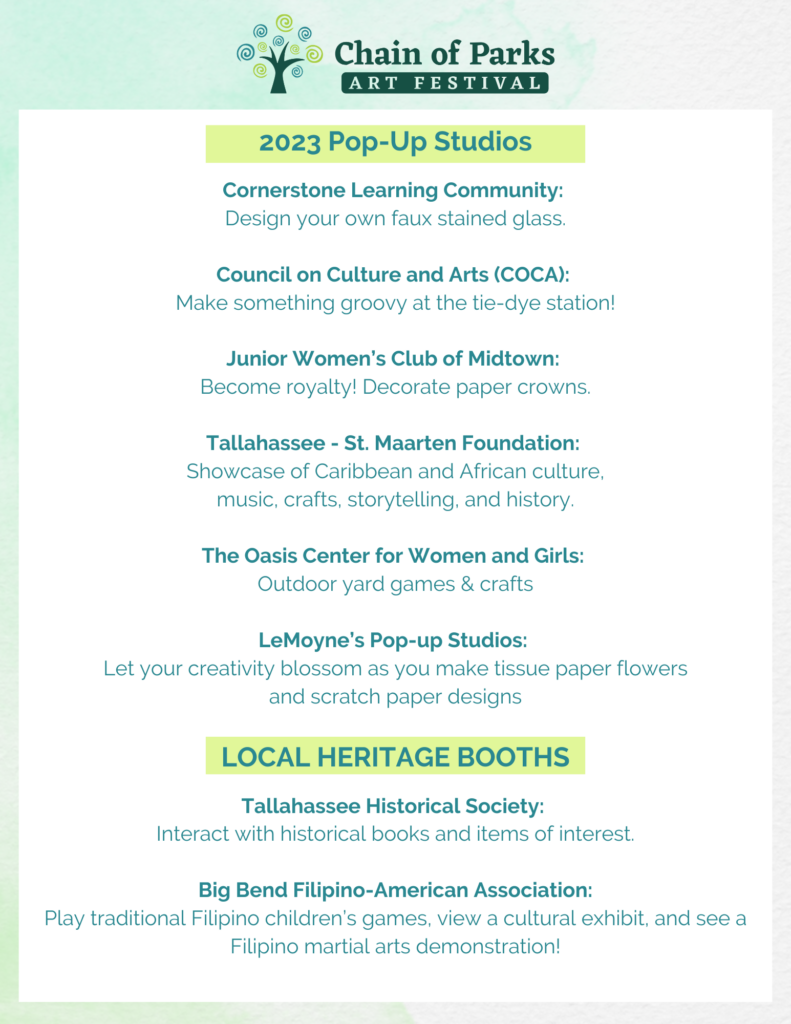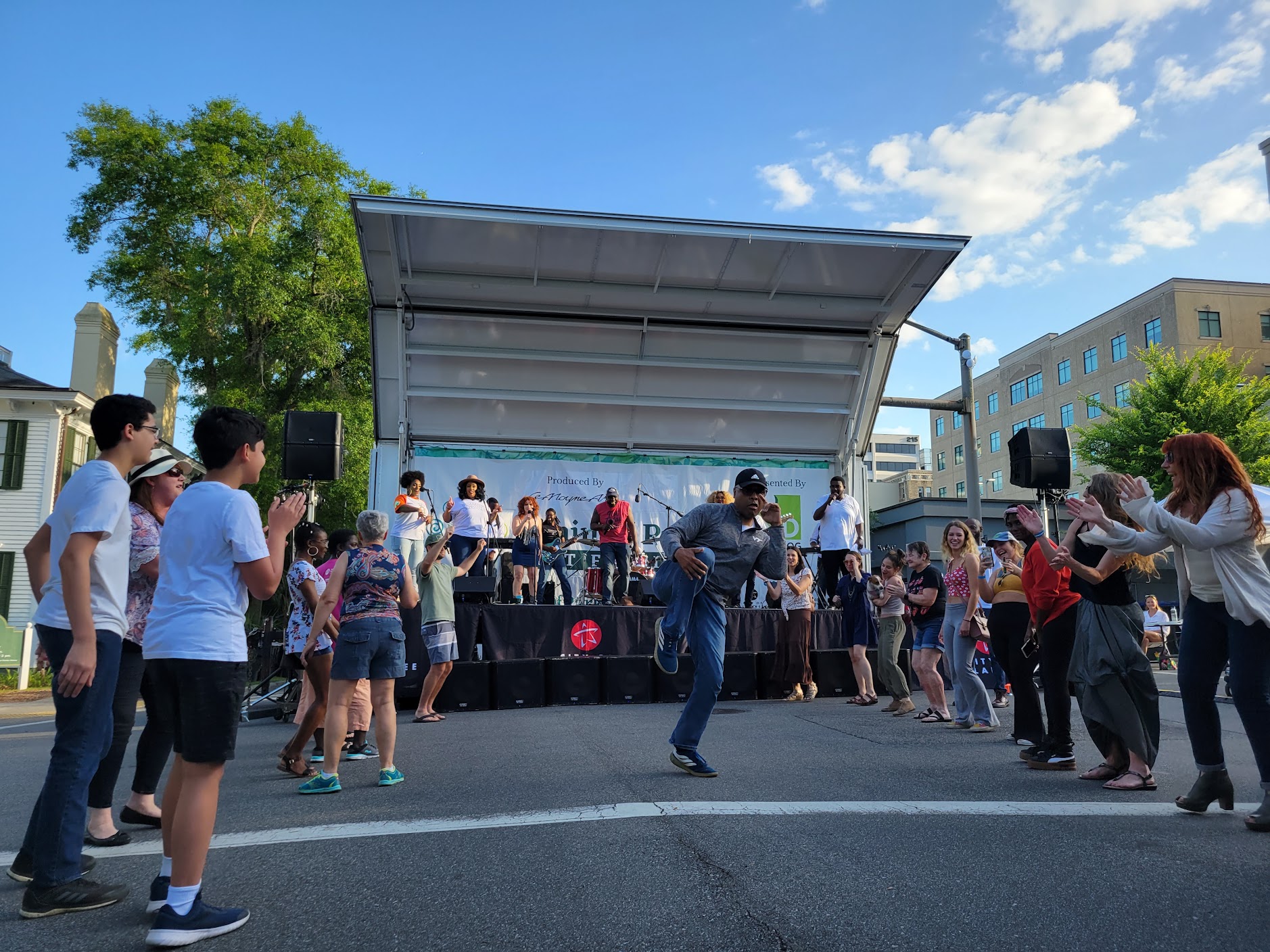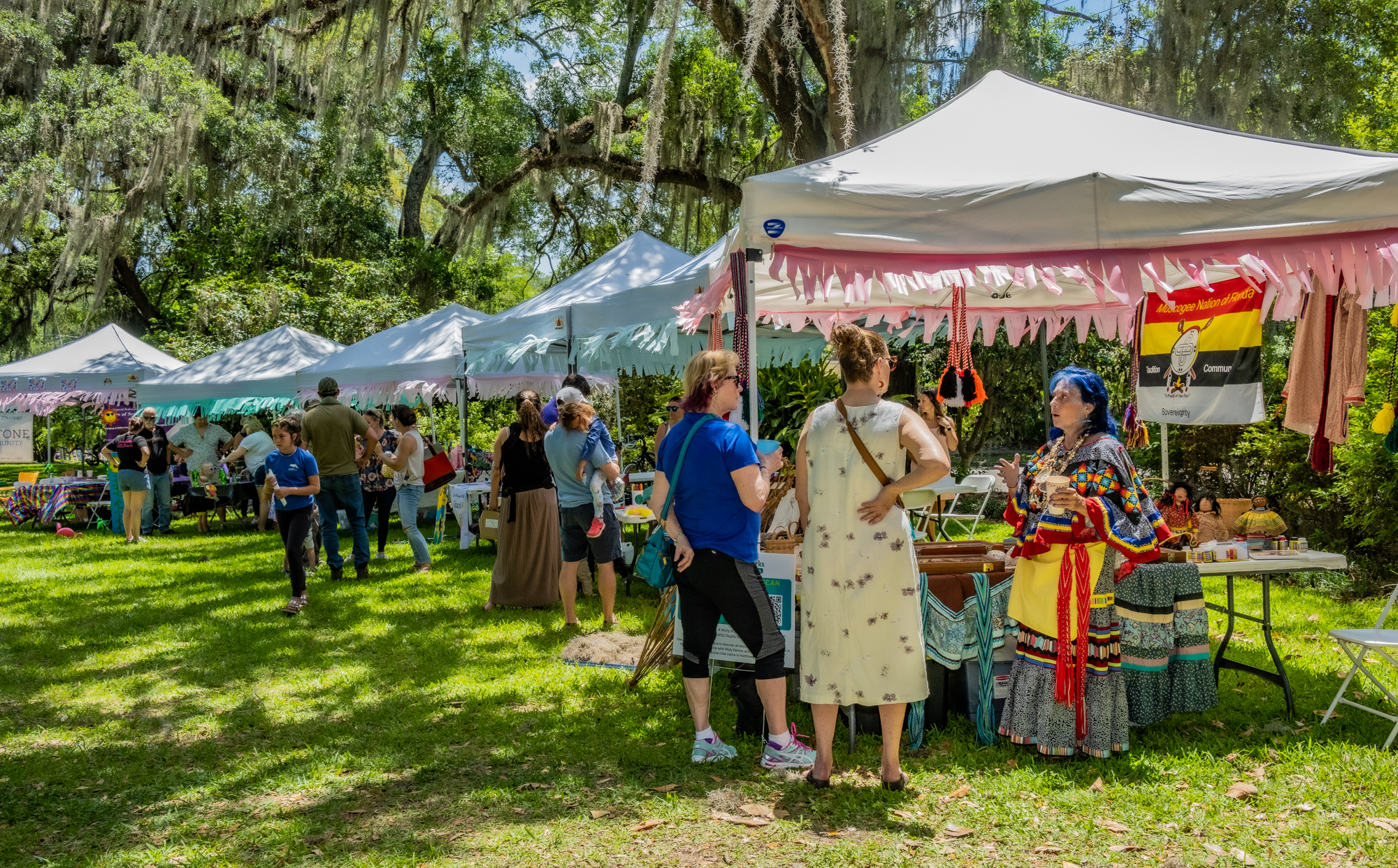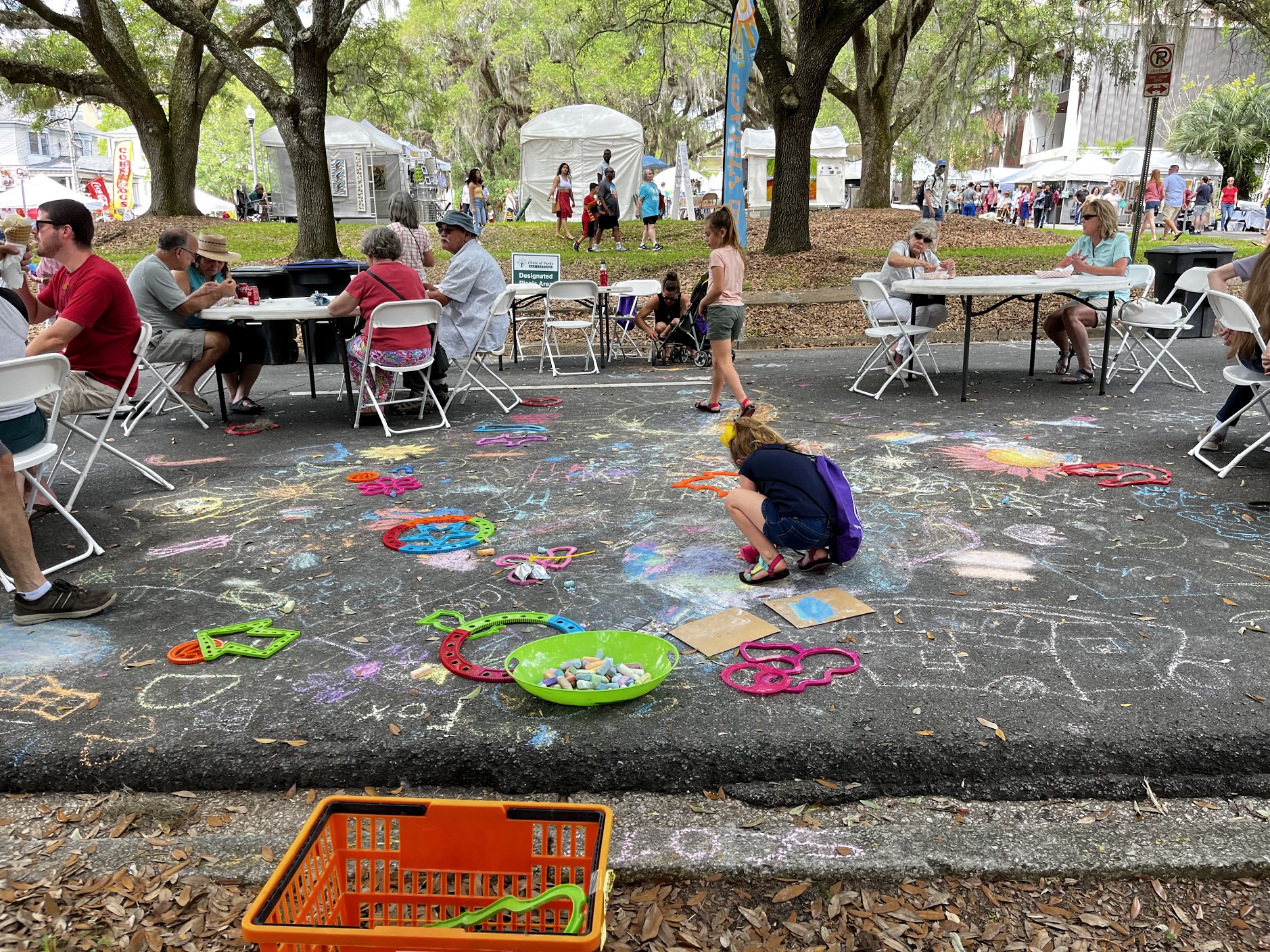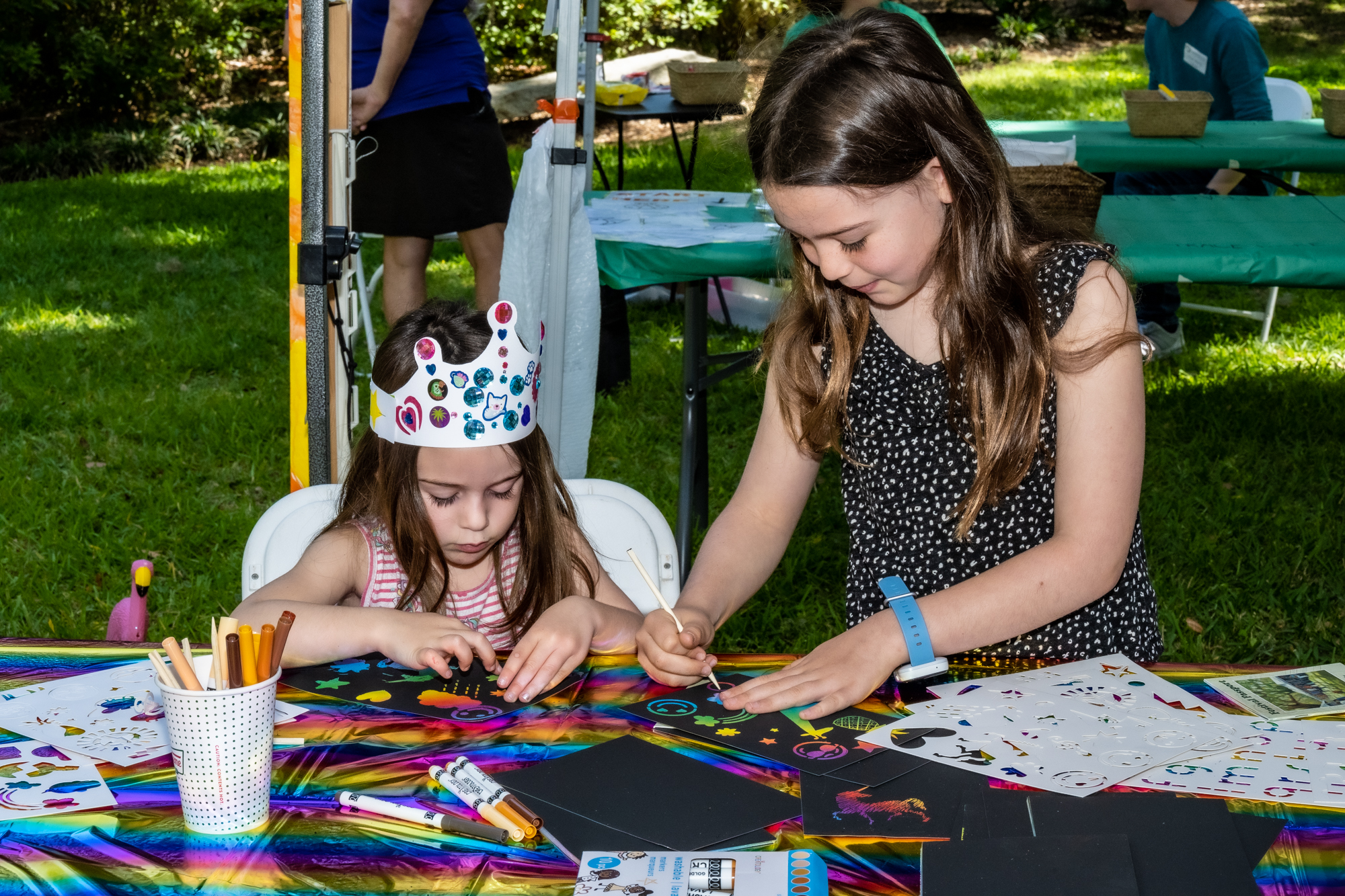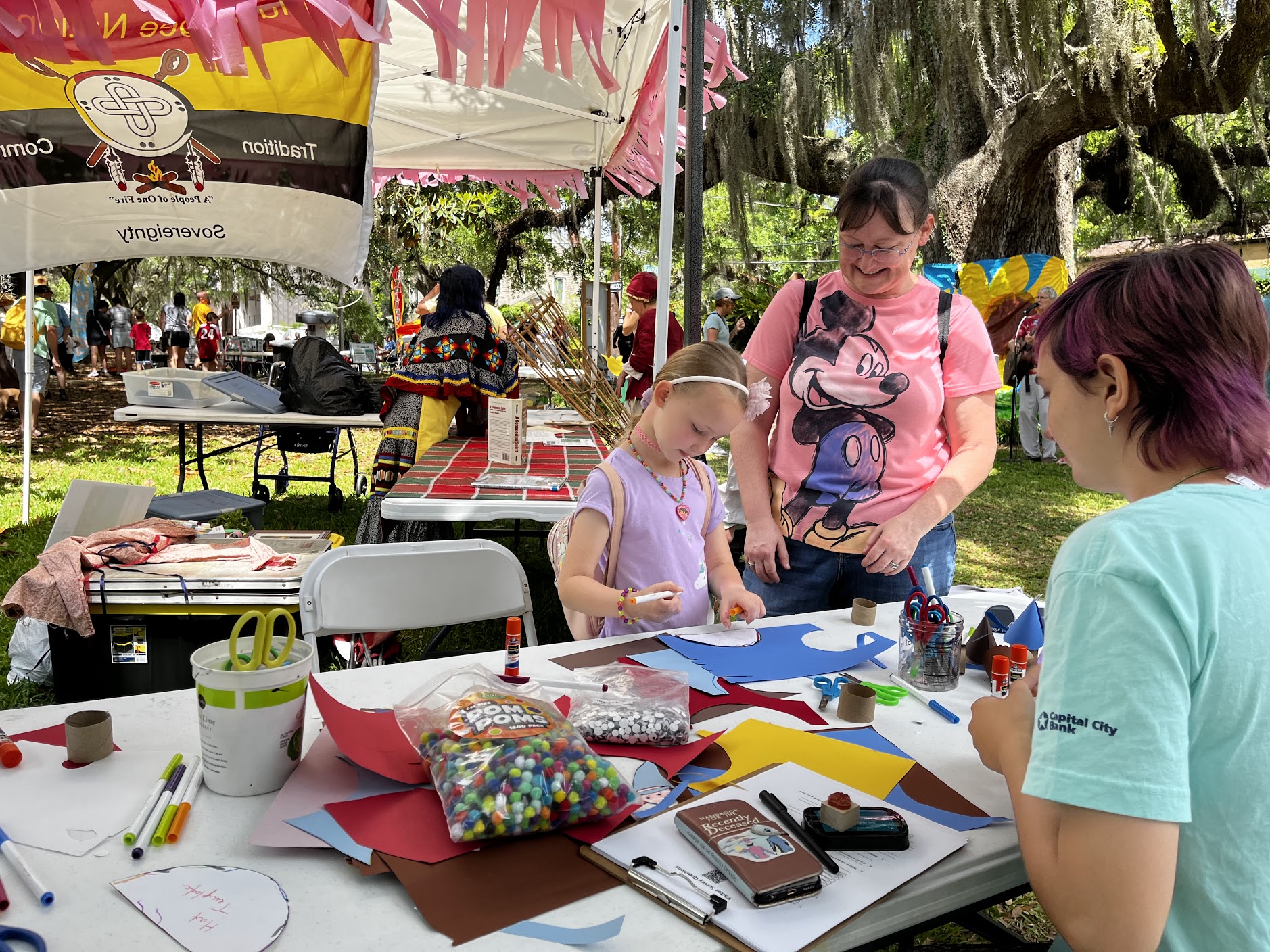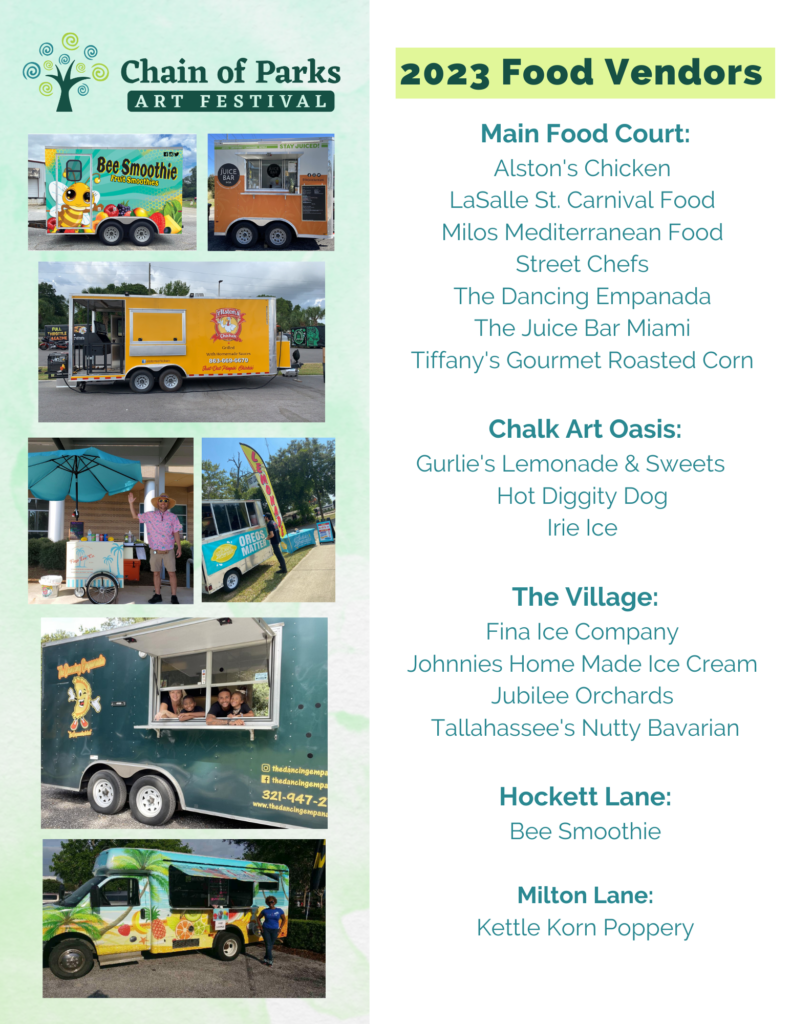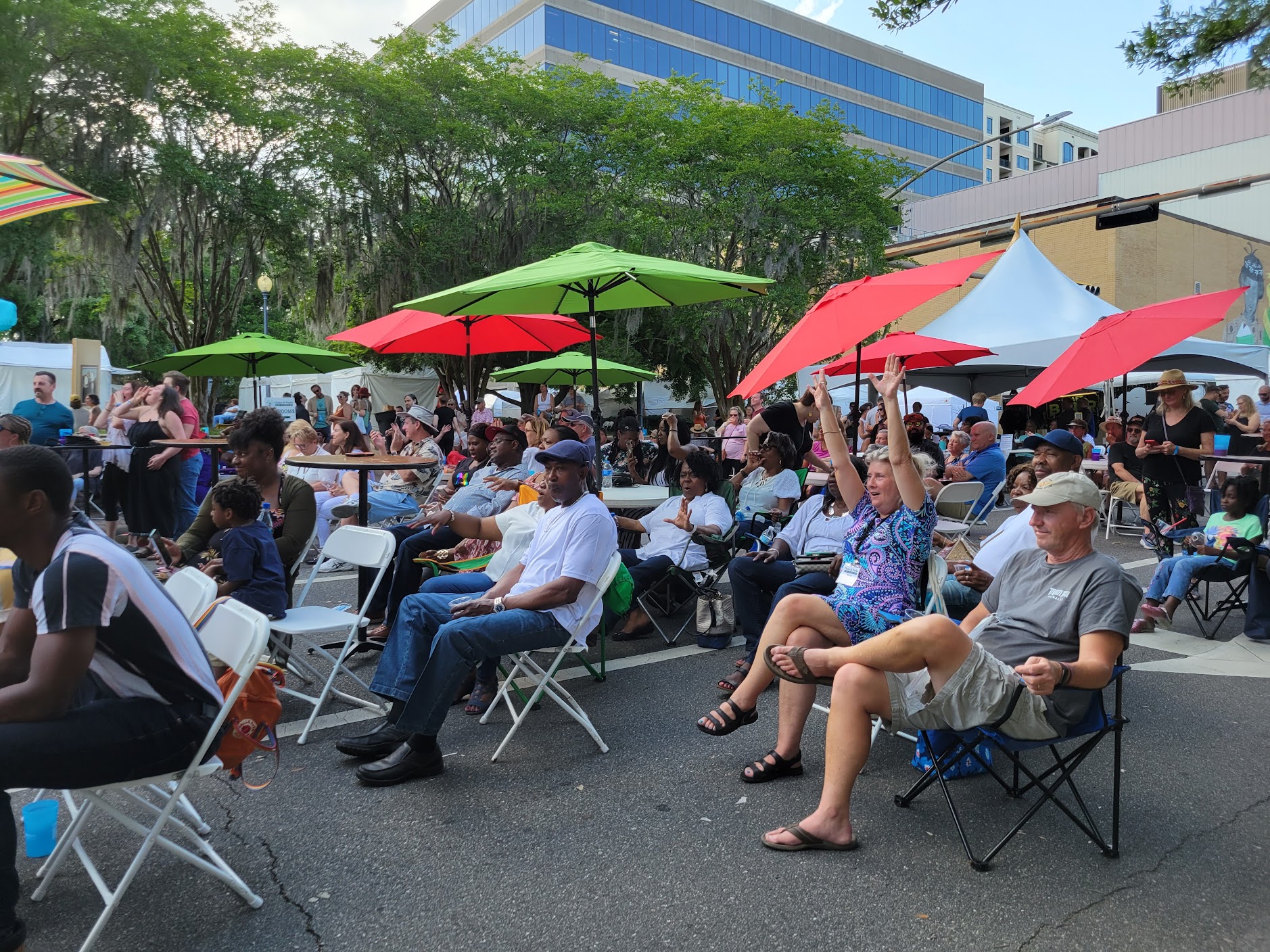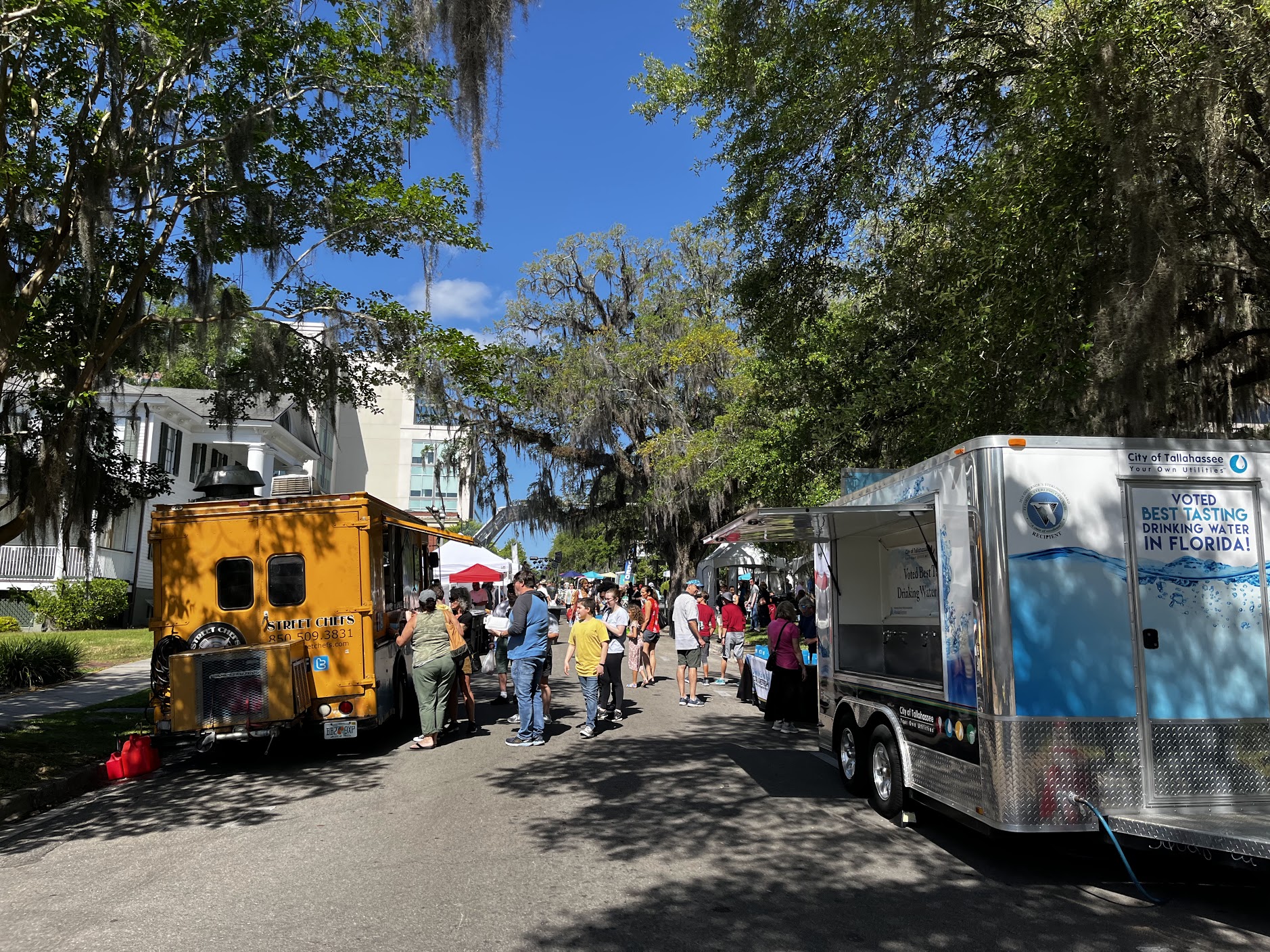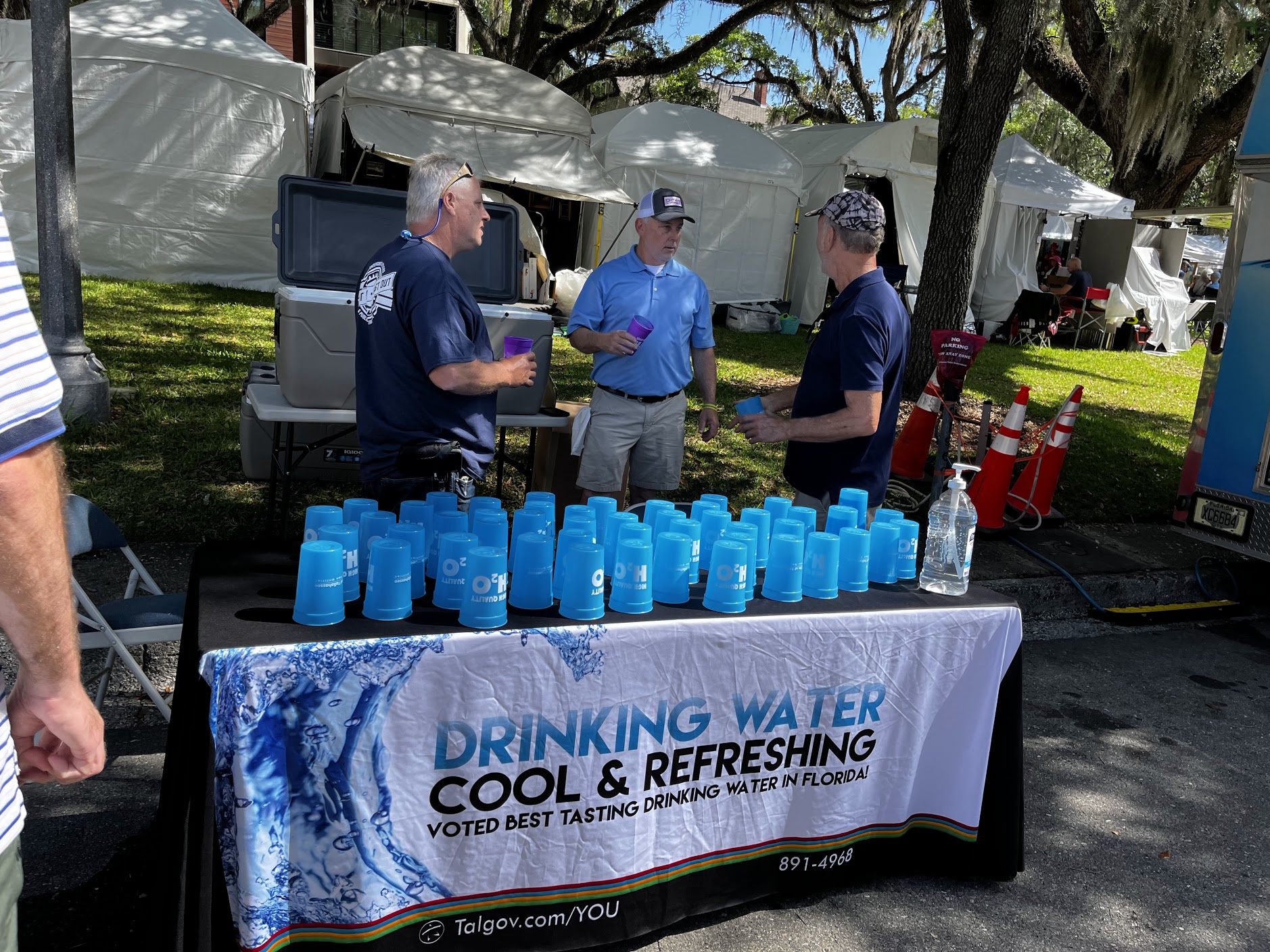 "The entire Festival team is thrilled to be planning for the event to return to its full offerings and more in 2022," said Kelly Dozier, Chain of Parks Art Festival Chair and Sponsor Chair. "We'll be bringing back children's programs and activities and are looking forward to more live entertainment all day long. It will be a weekend of old favorites plus new aspects to enjoy, bringing together our community's fine art fans and cultivating new art lovers."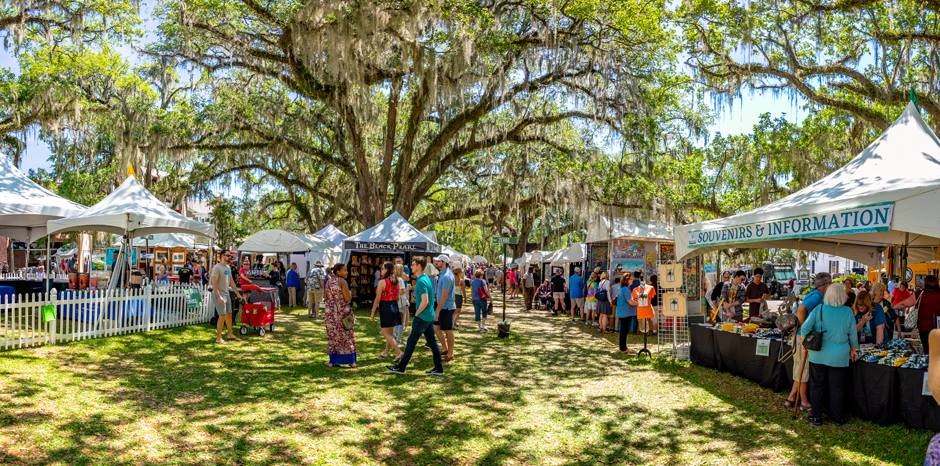 "One of the coolest events in Tallahassee. Wonderful art. Engaging artists. Tunes, too."
– Patrick Yack