Artist Application
2023 Festival Artist applications are now closed
2024 applications will be available between August – October, 2023
However! We do have a new call-to-artists for a special Birdhouse Sculpture Pop-up Exhibit!
The Chain of Parks Art Festival is back with an exciting new competition and public art exhibit leading up to the Festival weekend! This call-to-artists invites up to 10 local or regional artists to create Birdhouse Sculptures, which will be on display throughout Downtown Tallahassee March 15 – April 14, and then transferred to the Festival for a Silent Auction, April 15 & 16, 2023.
Each selected artist will get a $150 reimbursement stipend after they have created the piece and will also qualify for an extra $150 for the People's Choice Award (during the silent auction).
The jury is looking for whimsical, creative, artful, unique, sustainable, and (ideally) functional birdhouses for silent auction winners to take home! We strongly encourage utilizing upcycled materials to help with our Greening efforts. Mixed media is welcome! Design themes should be community-friendly and focused on sustainability, birds, local nature, landmarks, colorful abstract designs, and anything Tallahassee-friendly.
*While it is preferable to have the sculpture be a functional birdhouse, it is not required. 
We hope you will participate in this exciting public art project!
Application deadline = Thursday, Jan. 26, at 11:59pm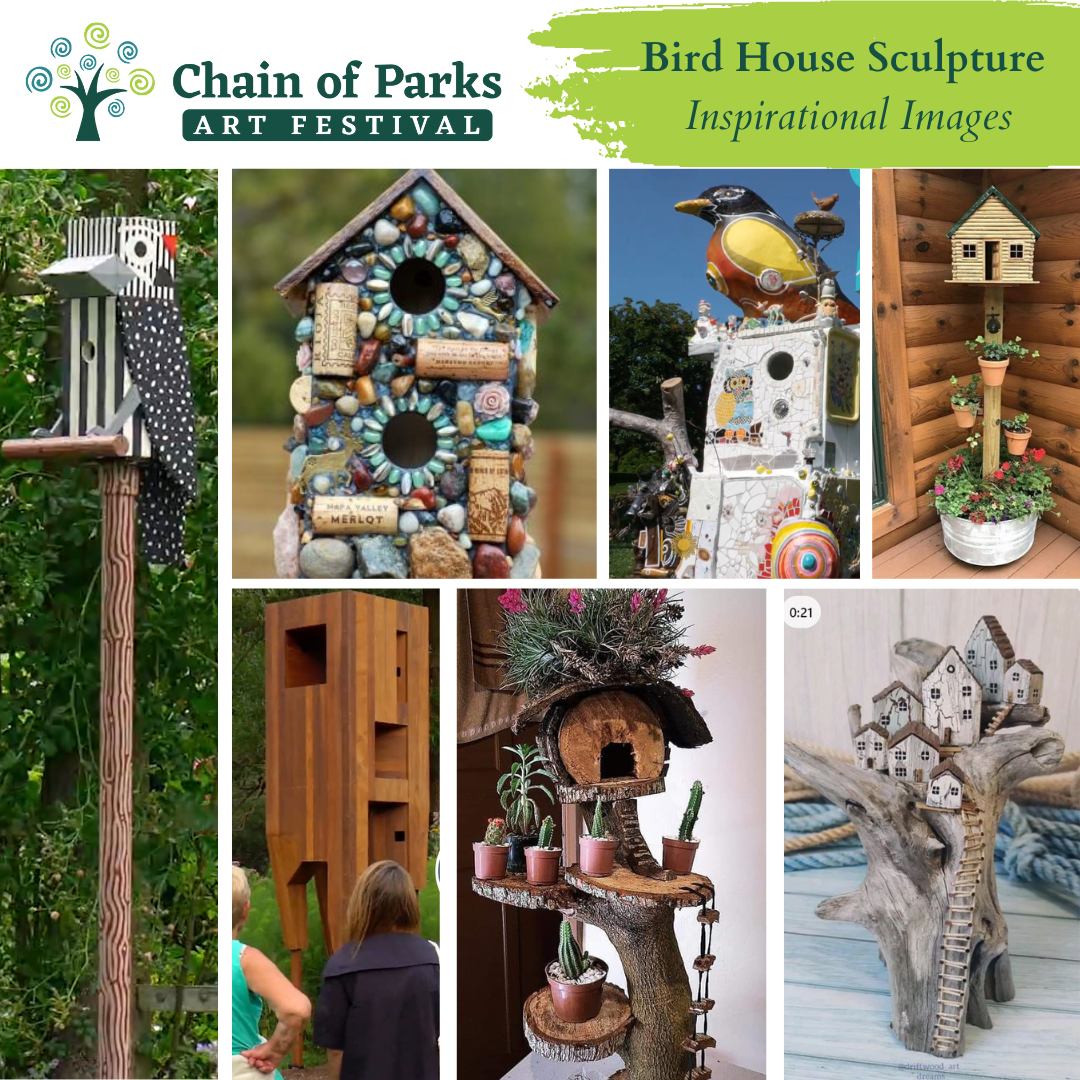 IMPORTANT DATES FOR ARTIST PARTICIPATION
Application Deadline: October 31, 2022
Jury Notification: November 15, 2022
Booth Fee Due: January 2, 2023
Event Setup: April 14, 2023

Artist booths in the parks = 8:00 am
Artist booth on the streets =12:00 pm

Show Date/Times: April 15 & 16, 2023

Saturday 10 am – 5 pm
Sunday 10 am – 4 pm

Event Breakdown: April 16 2023 (after show closing at 4 pm)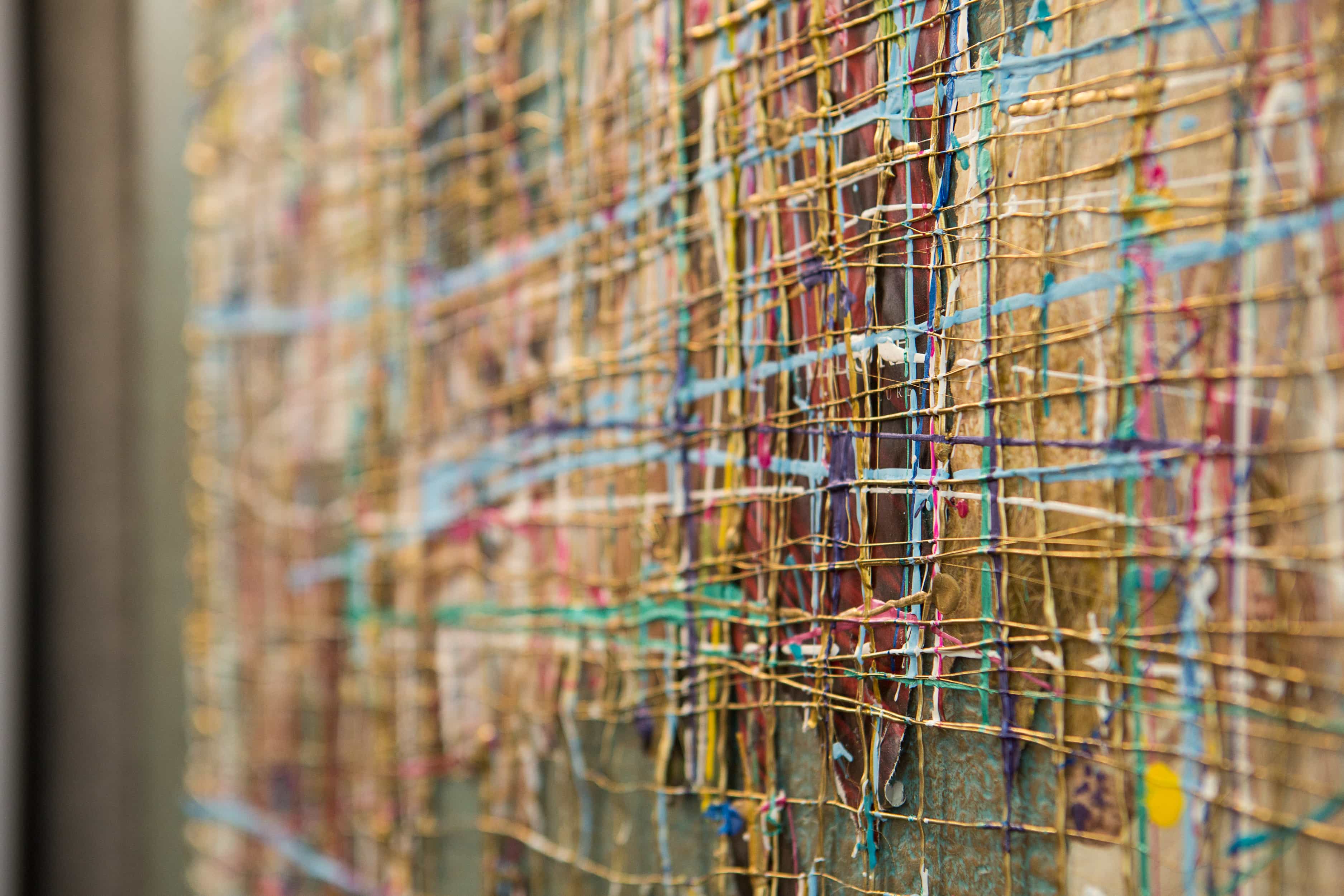 2023 Festival Information:
The annual Chain of Parks Art Festival is a multi-day Fine Art Festival with a two-day outdoor exhibit held in a group of city parks known as the 'Chain of Parks' in downtown Tallahassee, Florida. The festival is ranked in the Top 100 Fine Art festivals by Sunshine Artist Magazine, reaching #1 in 2017, #5 in 2018 and #3 in 2019. The Festival awards over $10,000 in cash prizes with 150 juried artists competing. The Chain of Parks Art Festival has been recognized as a Legacy Event by Visit Tallahassee due to the 40,000+ visitors and patrons it attracts. All proceeds from this juried Fine Art festival benefit LeMoyne Arts, a non-profit community-based art center.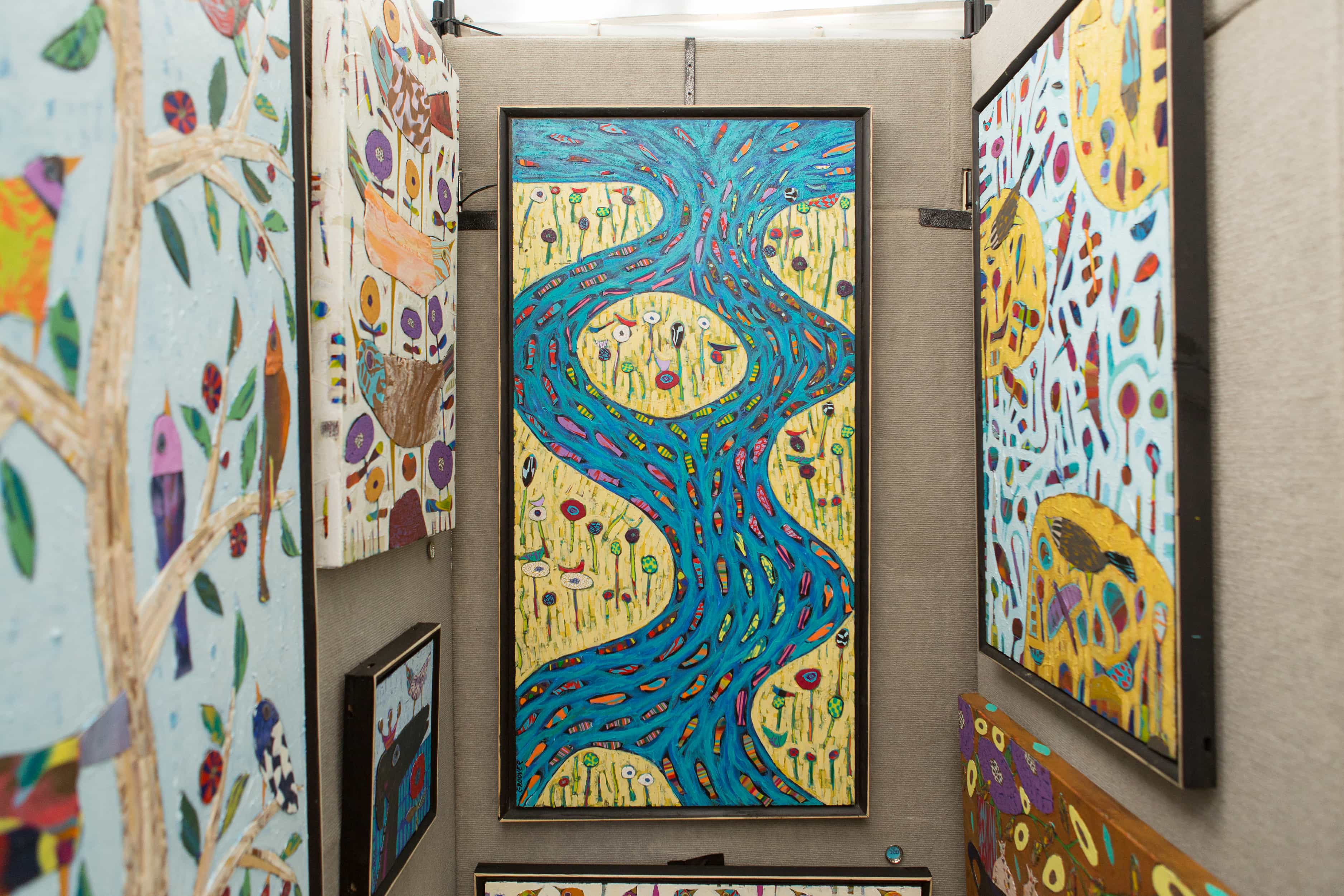 CASH AWARDS – $10,000+ TOTAL
 Best of Show – $2,000.00
Award of Excellence – $1,000.00
Recycle Art Award – $300 – Open to all artists in all mediums.
Additional Awards – The Festival will use a weighted award system for the balance of award prize monies to be divided among mediums based on the number of artists in each, up to the total prize money amount.
ARTIST AMENITIES
Artist Awards of over $10,000
Artists retain 100% of sales of artworks sold
Artist hospitality area with all-day complimentary refreshments and reserved portable toilets
Quality style event T-shirt
Volunteer booth sitters
Limited to less than 150 artists
Combined artist sales of over ½ Million
24-hour on-site security provided by uniformed Police Officers (Tallahassee Police Dept.)
The Festival website includes artist image and live link to artist website
High quality printed program with a sample image and website information for each artist
Digital marketing opportunities provided
Complimentary reserved parking
Limited, first-come-first-served basis, complimentary RV parking located close by
Friday set-up beginning as early as 8:00 am
Top award winners are automatically juried into next year's Festival
The cover artist is selected from participating festival artists
FESTIVAL HIGHLIGHTS
Sunshine Artist Magazine, Fine Art & Design Show Artist Survey – Ranked in top 100 Fine Art Festivals for 7 years in a row.
Attendance of 40,000 visitors and patrons
Over $75K in Marketing & PR throughout North Florida & South Georgia
The Festival kicks off on Thursday evening with a presentation by an accomplished artist through a partnership with the art festival and Florida State University's Opening Nights program. The public is invited to come and hear about the careers and adventures of visual artists who have spent time making a living creating art.
Free evening concert after show closing on Saturday from 5:30-7:30 pm. Award announcements are made available prior to the evening concert
Festival Village with children's art workshops and community partners to promote art education
Festival hosted by a non-profit art center
On-site festival staff
Volunteer committee with 35 members who work year-round to produce the festival experience for artists, patrons, sponsors, and attendees
BOOTH FEES
Application Fee: $30.00 (non-refundable)
Booth Fees: A standard 12×12 booth is $350.00.
A limited number of Double, Corner and Priority Placement booths are available for an additional charge. Layout map to be provided to accepted artists prior to the purchasing process.
GENERAL SHOW POLICIES
Open to all artists 18 years or older and are accepted for participation by a blind-jury.
Artists are REQUIRED to present and sell their own work. Absolutely NO agents, dealers, or sales representatives may work the booth in place of the artist.
Images submitted for jury acceptance must be of artwork created within the last 3 years and must be consistent with the work to be displayed in your booth.
Booth to exhibit at least 50% artist-created original art. Signed and limited edition/numbered reproductions of original artwork are eligible for presentation in conjunction with original works. Work not numbered editions may be displayed in bins.
The Chain of Parks Art Festival is a family-oriented event, and exhibits must be in keeping with this atmosphere.
THE FESTIVAL COMMITTEE CAN NOT STRESS ENOUGH ITS COMMITMENT TO MAINTAINING A HIGH-QUALITY FINE ART EVENT. Dealers, buy-sell products, and other infringements on this core mission will be addressed on an individual basis.
SALES & TAXES: Each artist is responsible for collecting and reporting 6% Florida sales tax + 1.5% local sales tax and remitting it to the Florida Department of Revenue (FDoR). We are required to provide the FDoR your name and contact information as record that you participated in the event.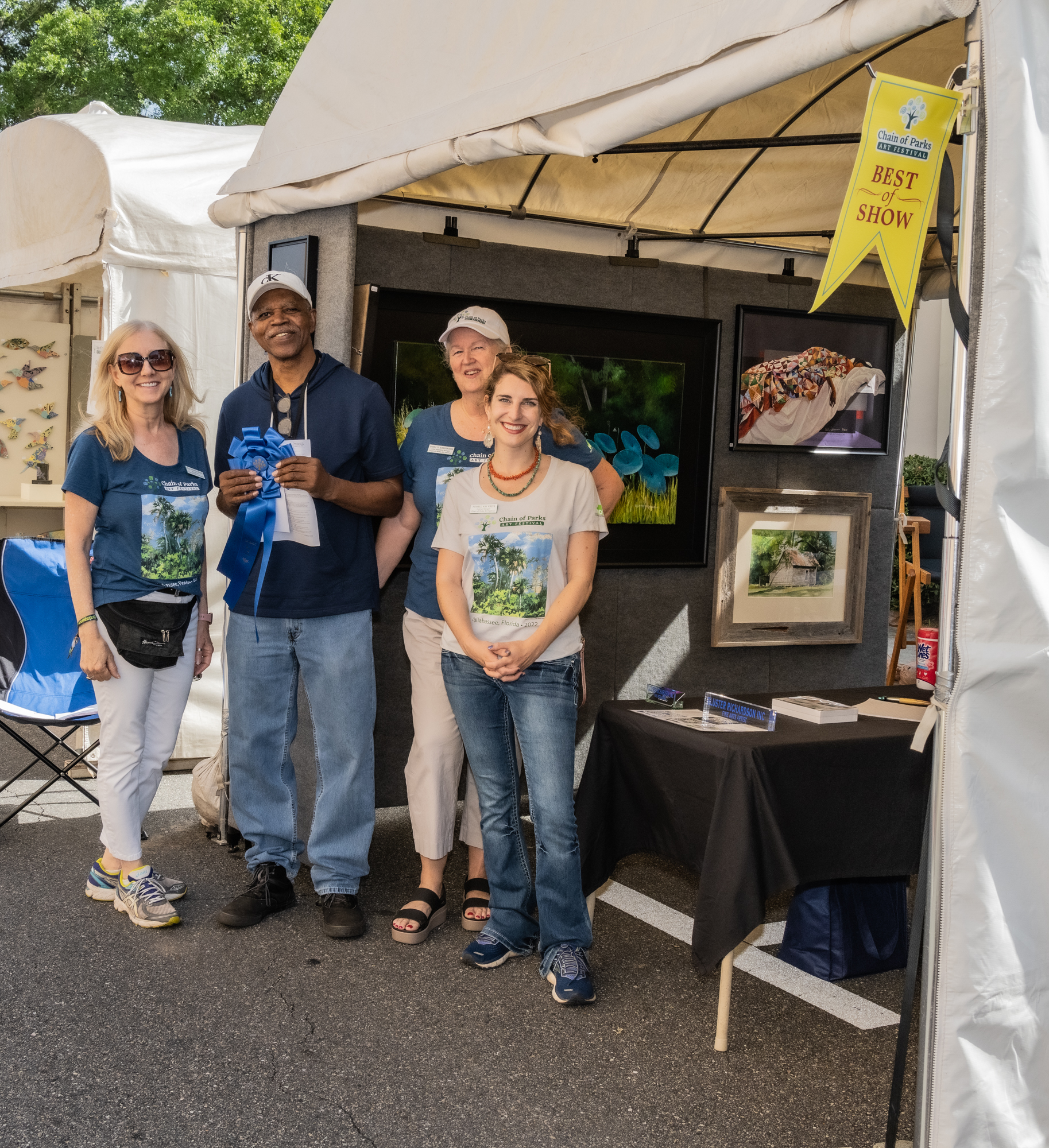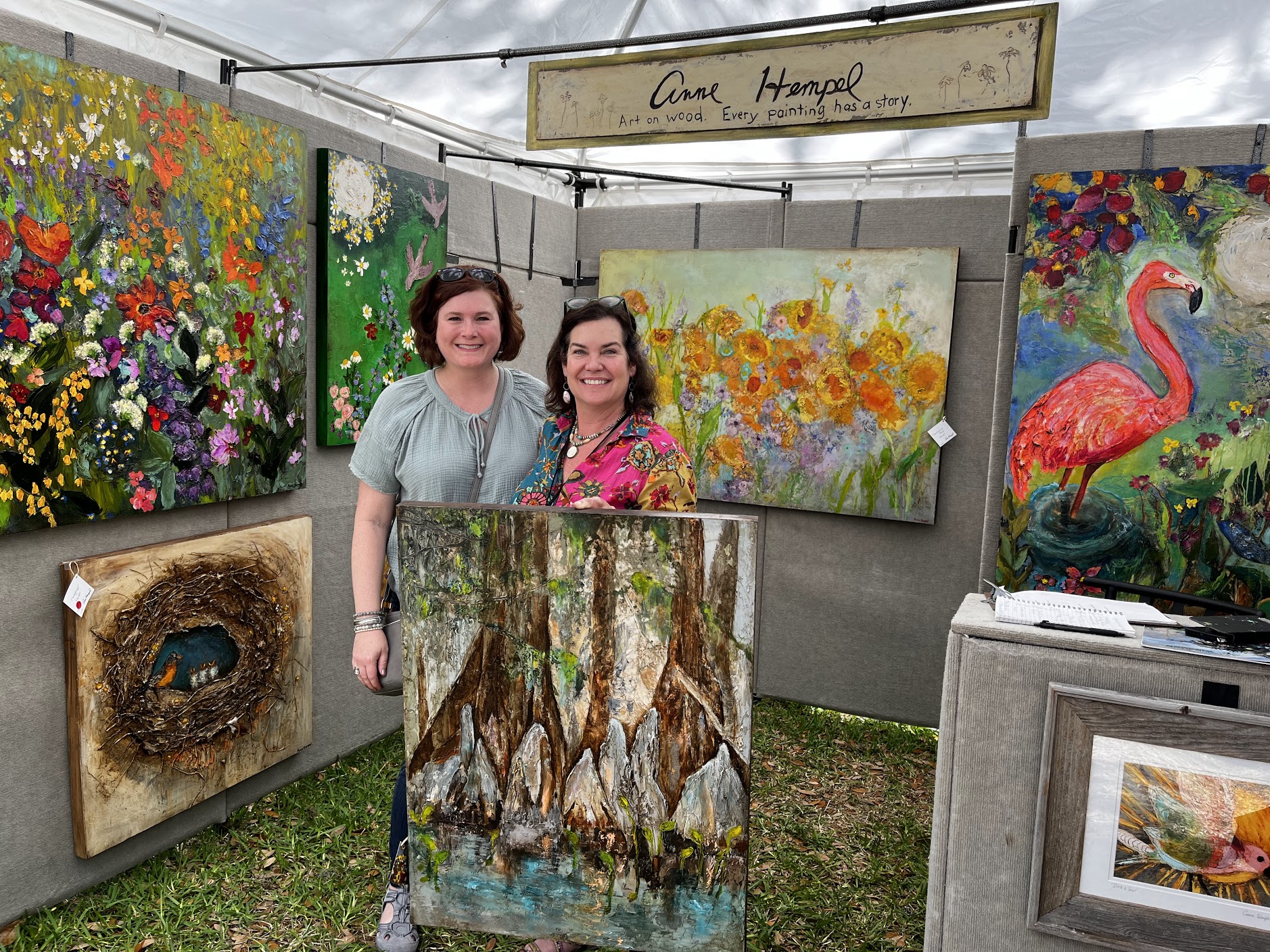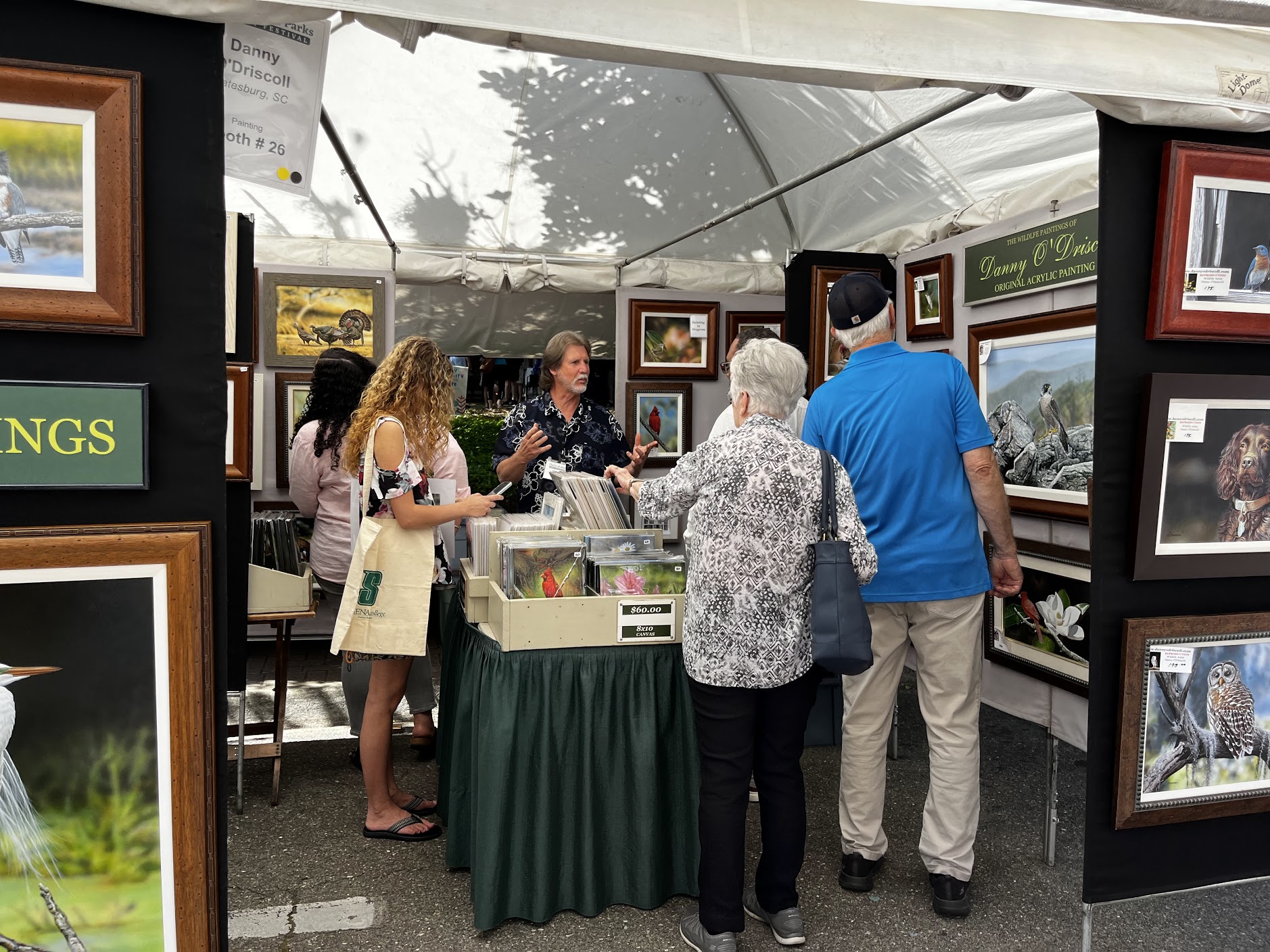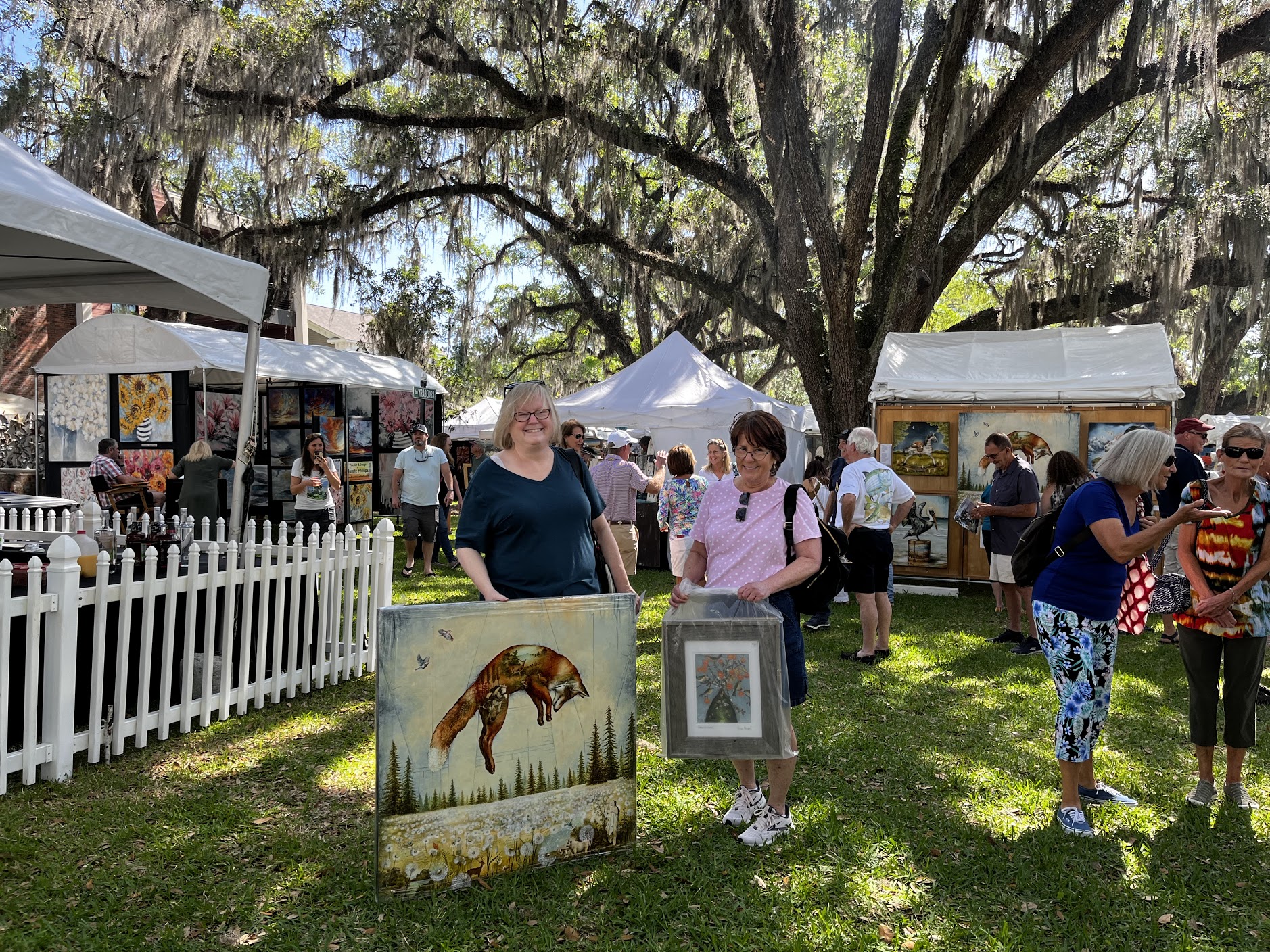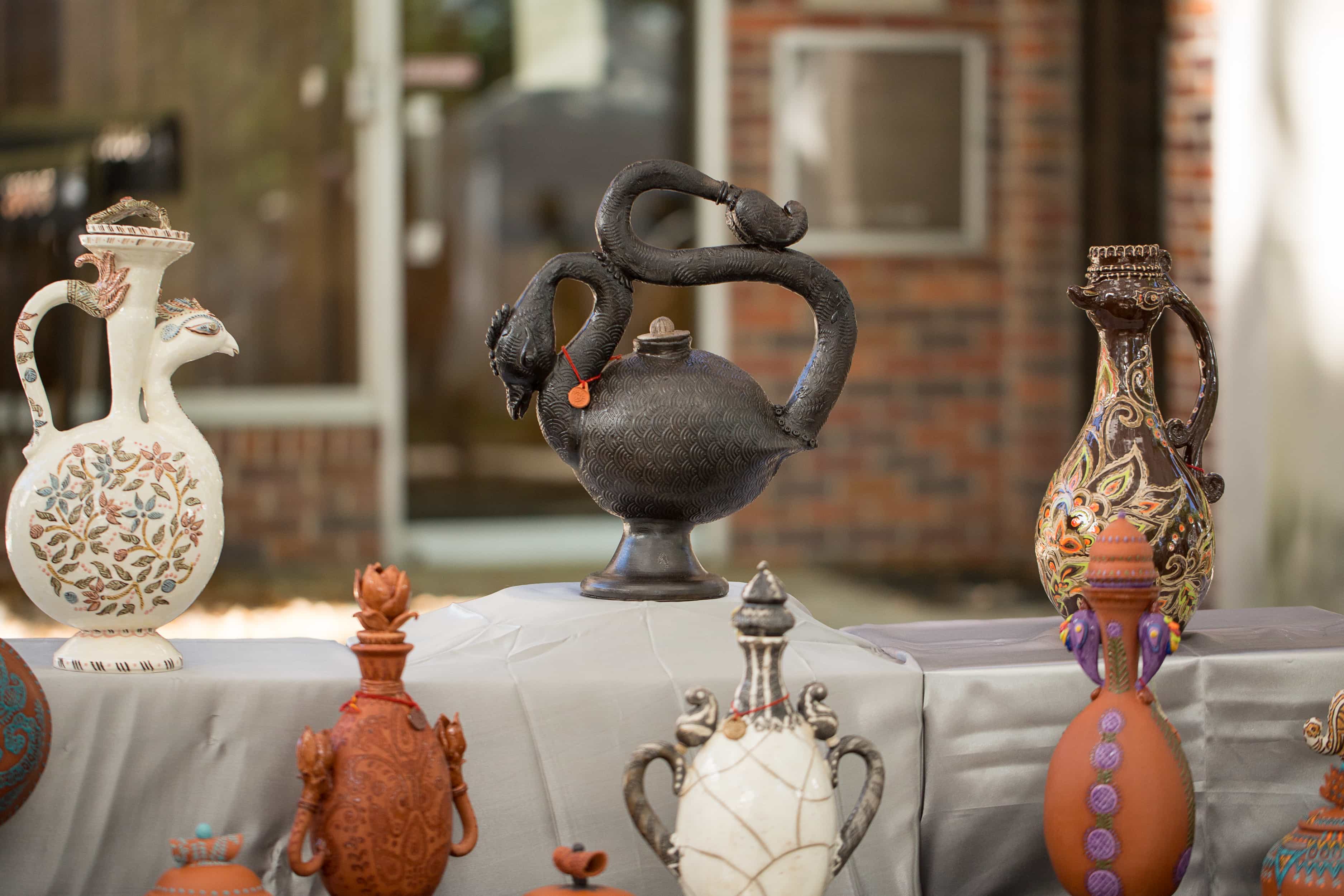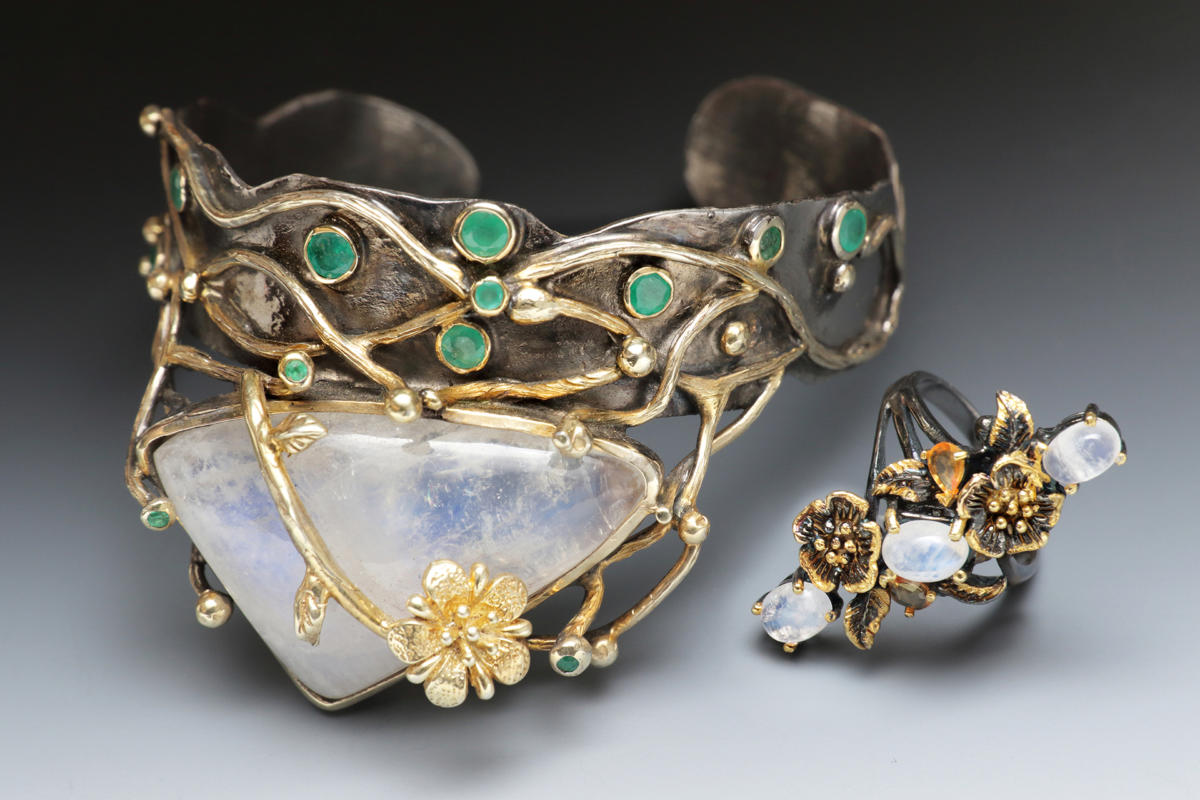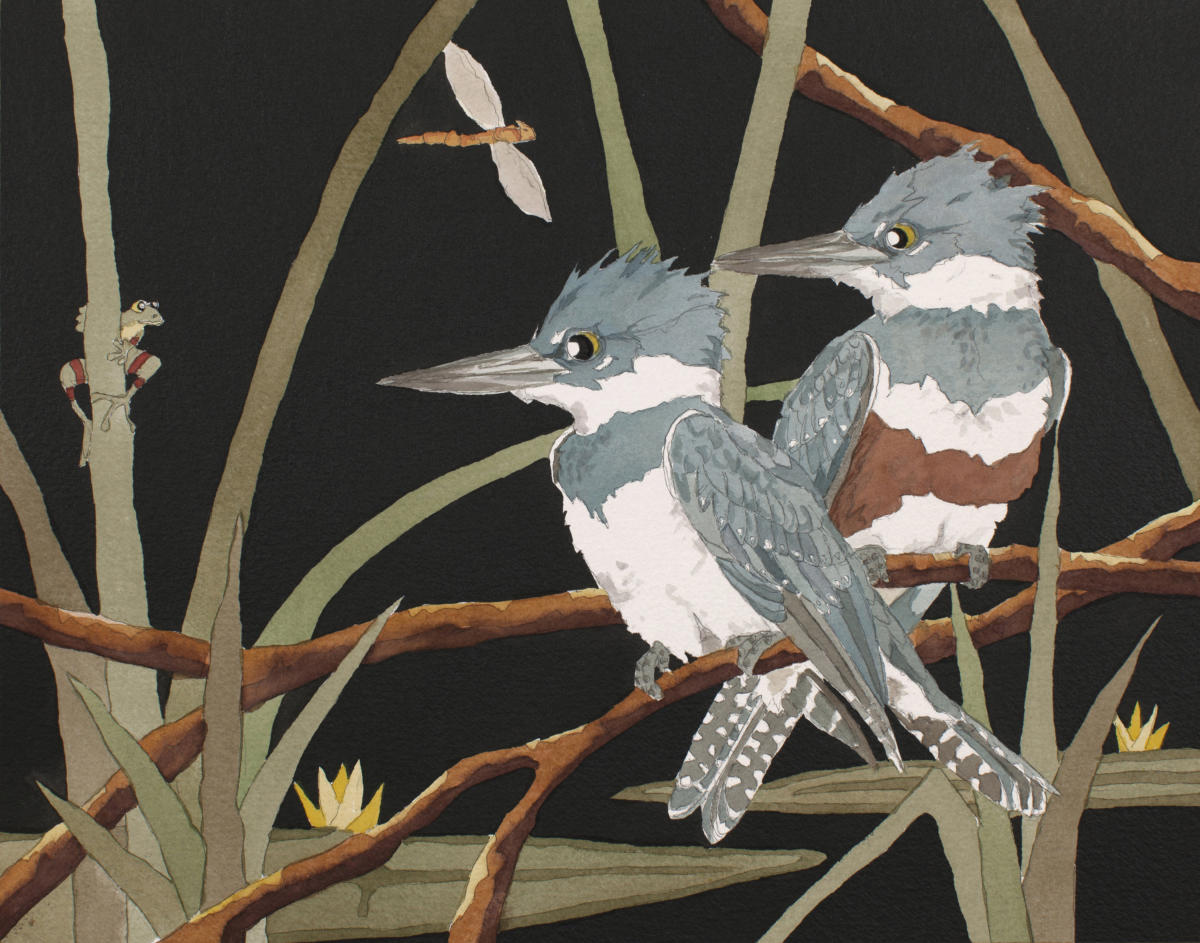 For additional questions, feel free to contact:
Sheri@LeMoyne.org
850.222.8800