Artist Application

The 2024 Artist Application is LIVE!
Available between August 15 – November 5, 2023
For additional questions, feel free to contact:


Sheri@LeMoyne.org
IMPORTANT DATES FOR ARTIST PARTICIPATION
Application Deadline: October 31, 2023
Extended Deadline: November 5, 2023
Jury Notification: November 15, 2023
Booth Fee Due:  January 5, 2024
Event Setup: April 19, 2024 (parks-8:00 am, streets-12 noon)
Show Date/Times: April 20 & 21, 2024
Saturday 10 am – 5 pm
Sunday 10 am – 4 pm
Event Breakdown: April 21, 2024 (after show closing at 4 pm)
EVENT DATES & HOURS
Wednesday, April 17: Special Presenting Artist Event with FSU Opening Nights
Friday, April 19: Artist set up in parks begins
The deadline for booth set-up completion is midnight
Saturday, April 20: Festival Artists open in the park 10:00 am – 5:00 pm
Artist Award Announcements via social media 5:00 pm
Sunday, April 21: Festival Artists open in the park 10:00 am – 4:00 pm
Artist breakdown 4:00 pm & Streets reopen 8:00 pm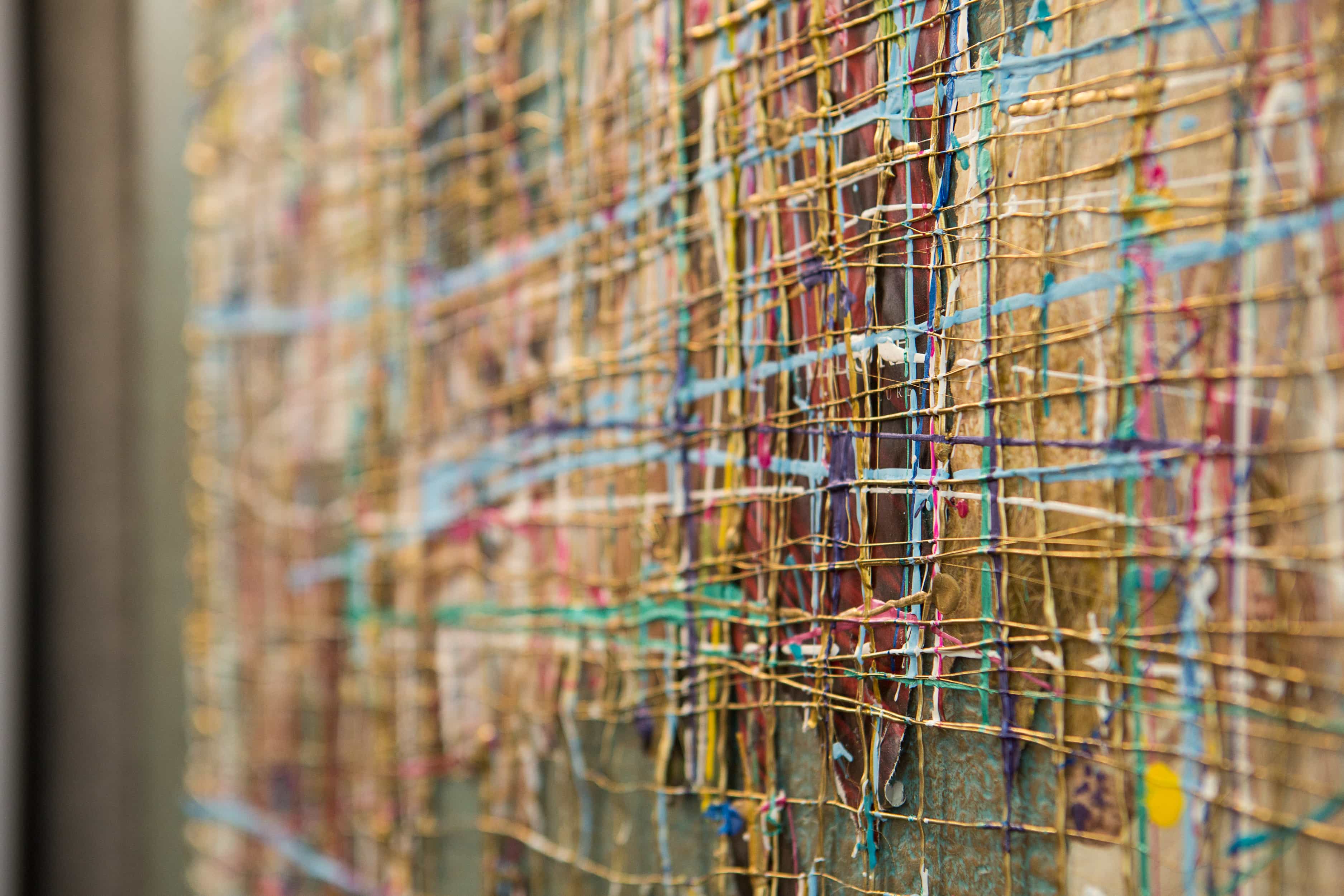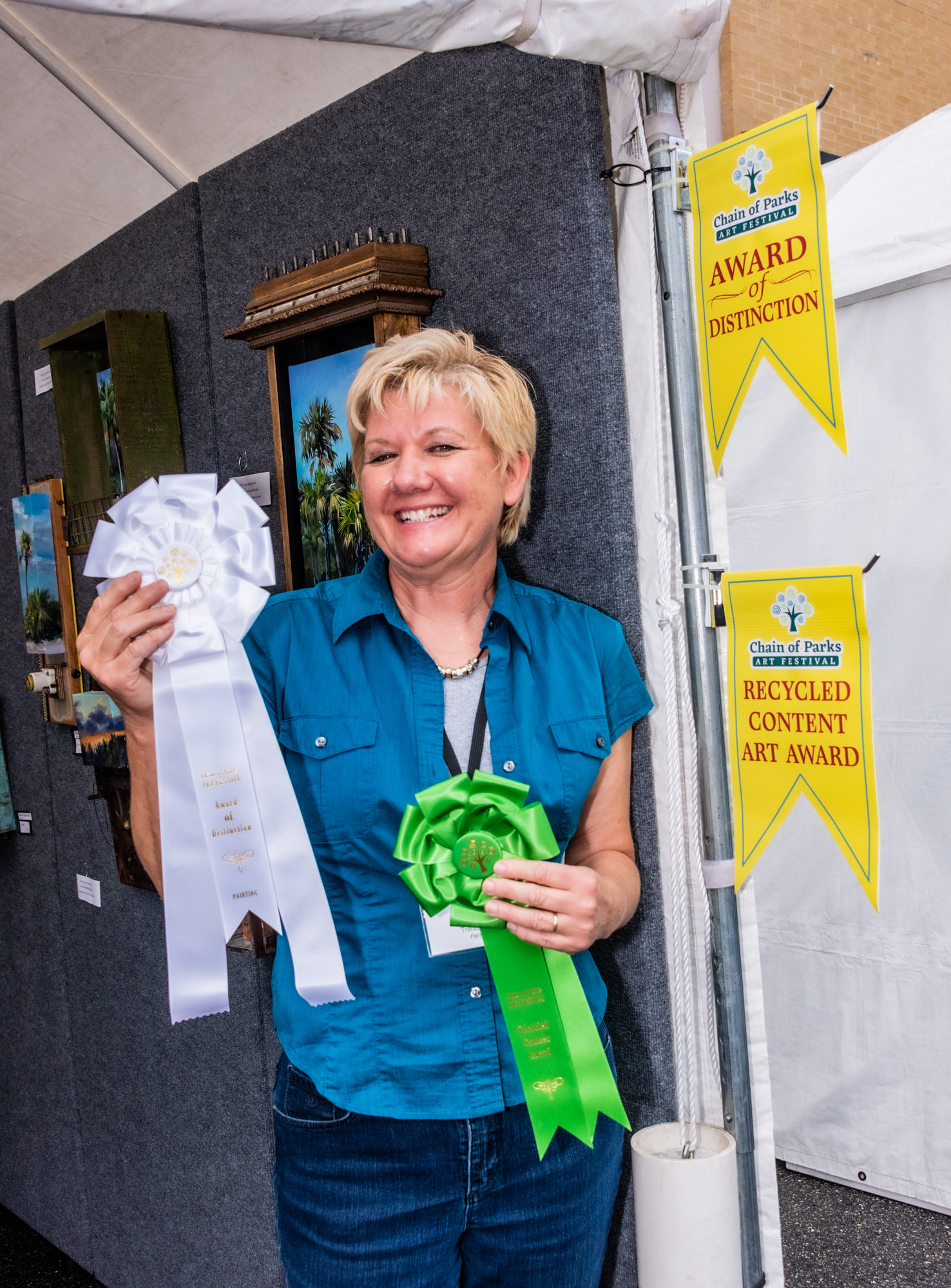 2024 Festival Information:
The annual Chain of Parks Art Festival is a multi-day Fine Art event that includes this two-day outdoor artist exhibit. The festival has been ranked in the Top 100 Fine Art Festivals by Sunshine Artist Magazine for 8 straight years. Awarding over $10,000 in cash prizes with no more than 150 juried artists accepted to participate. Held in a group of city parks known as the 'Chain of Parks' in downtown Tallahassee, Florida, the Chain of Parks Art Festival has been recognized as a Legacy Event by Visit Tallahassee due to the 35,000+ visitors and patrons it attracts. All proceeds from this juried Fine Art festival benefit LeMoyne Arts, a non-profit community-based art center.
Folk Art Feature:
LeMoyne Arts, in partnership with the John G. Riley Center & Museum, will host a special exhibit celebrating local folk artists and their contributions to the visual arts experience in our community. This exhibit will take place in April, providing an opportunity for the Chain of Parks Art Festival to showcase folk artists from our region and beyond during the festival weekend. The festival is introducing this new special category and section focused on the traditions of Folk Art and Fine Craft. While always featuring fine art, the festival celebrates all of the arts including music, dance, culinary art, street art, and now, Folk Art!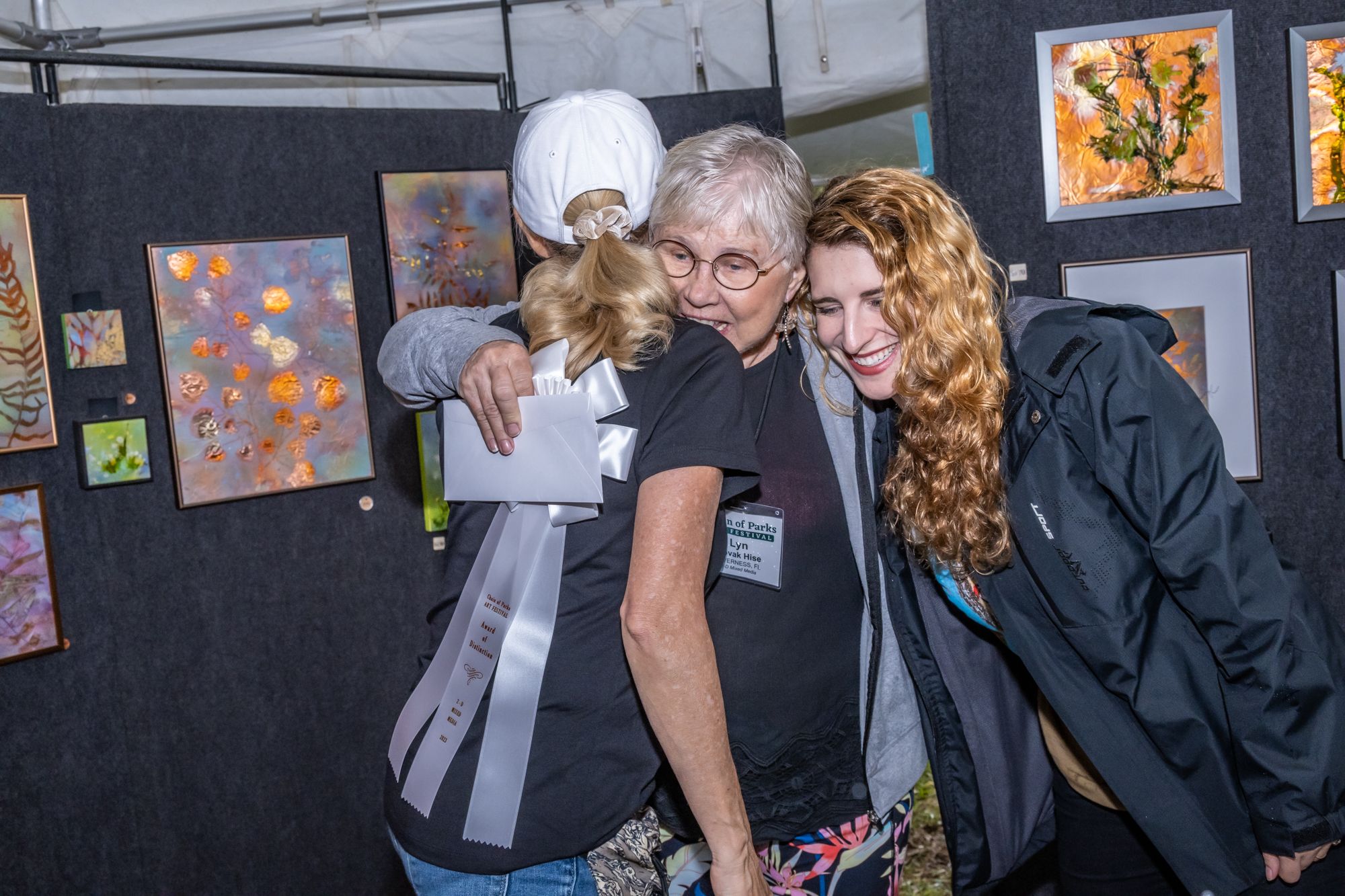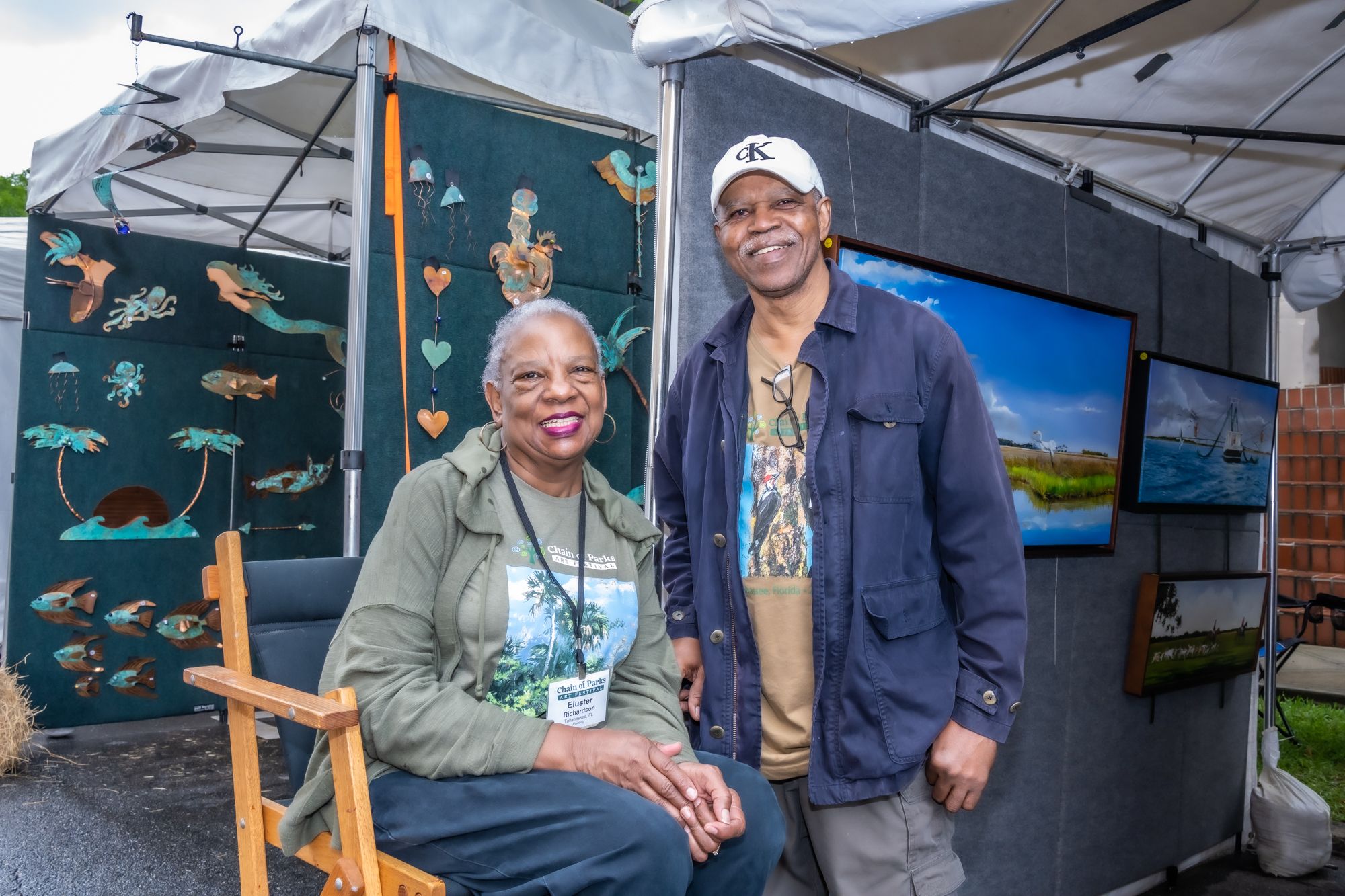 ARTIST AMENITIES
Artist Awards of over $10,000
Artists retain 100% of sales of artworks sold.
Artist hospitality area with all day complimentary refreshments and reserved portable toilets
Quality style event T-shirt
Volunteer booth sitters
Limited to less than 150 artists
Combined artist sales of over ½ Million
24-hour on-site security provided by uniformed Police Officers (Tallahassee Police Dept.)
Festival website includes artist image and live link to artist website
High quality printed program with sample image and website information for each artist
Digital marketing opportunities provided
Complimentary reserved parking
Limited, first-come-first-served basis, complimentary RV parking located close by
Friday set-up beginning as early as 8:00 am
Top award winners automatically juried into next year's Festival
Cover artist selected from participating festival artists
FESTIVAL HIGHLIGHTS
Sunshine Artist Magazine, Fine Art & Design Show Artist Survey – Ranked in top 100 Fine Art Festivals for 8 years in a row.
Attendance of 40,000 visitors and patrons
Over $50K in Marketing & PR throughout North Florida & South Georgia
The Festival kicks off on Wednesday evening with a presentation by an accomplished artist through a partnership with the festival and Florida State University's Opening Nights program. The public is invited to come and hear about the careers and adventures of visual artists who have spent time making a living creating art.
Award announcements made available Saturday evening via social media
Festival Village with children's art workshops and community partners to promote art education
Festival hosted by non-profit art center
On-site festival staff
Volunteer committee with 25 members who work year-round to produce festival experience for artists, patrons, sponsors and attendees
BOOTH FEES
Application Fee: $30.00 (non-refundable)
Booth Fees: A standard 11×11 booth is $350.00.
A limited number of Double, Corner and Priority Placement booths are available for additional charge. Layout map to be provided to accepted artists prior to the purchasing process.
JURY PROCESS
Participation is determined by a 5-7-person blind jury in that jurors will not see artist name. The jurors will only see the artist ID, price, three required images, booth image, and artist statement. Your name or business should not appear in your application images. Jurors are keenly interested in the processes and techniques used to make your work so please describe in detail. This statement is often critical in determining originality and hand-crafted nature of presented work. We allow 500 characters in the application Artist Process Statement for this purpose. Jurors evaluate work based on originality, concepts, execution and consistency of style & presentation. Jurors also consider artist pricing for suitability to achieve success at this event with a positive selling experience, which generally includes artists whose works fall between the range of $250-$1,500.
Note: If selected to participate in the Festival, Image #1 will be used to represent your art in the printed program. 
The Chain of Parks Art Festival is designed for exhibiting artists who create and execute their own original, professional quality art. All work displayed MUST be produced by the exhibiting artist or two-person team collaboration and consistent with the images submitted to jury. Categories are outlined and developed as a tool to organize works into logical, related groups for judging competitions. The Festival reserves the right to add media categories or change an artist category.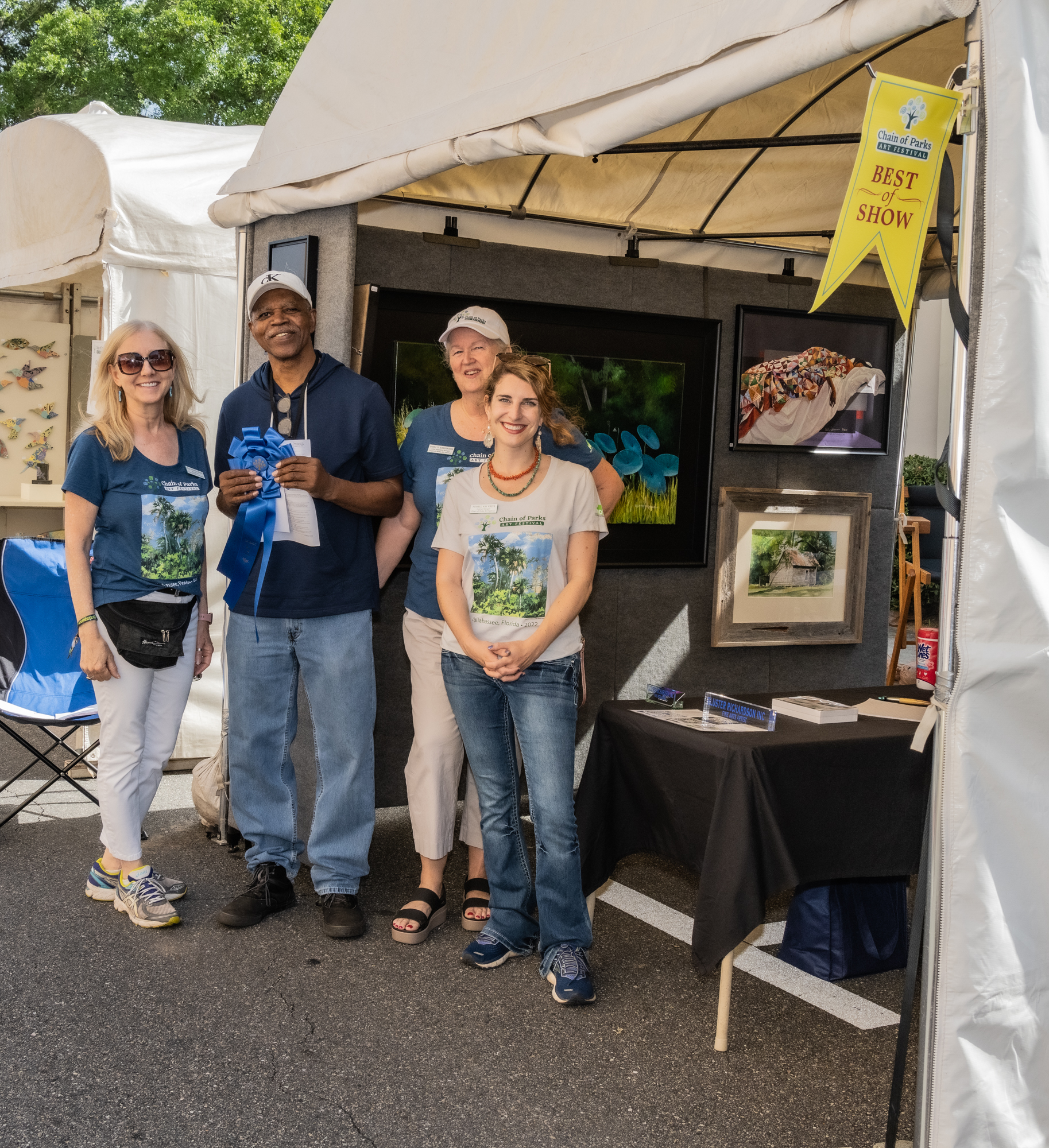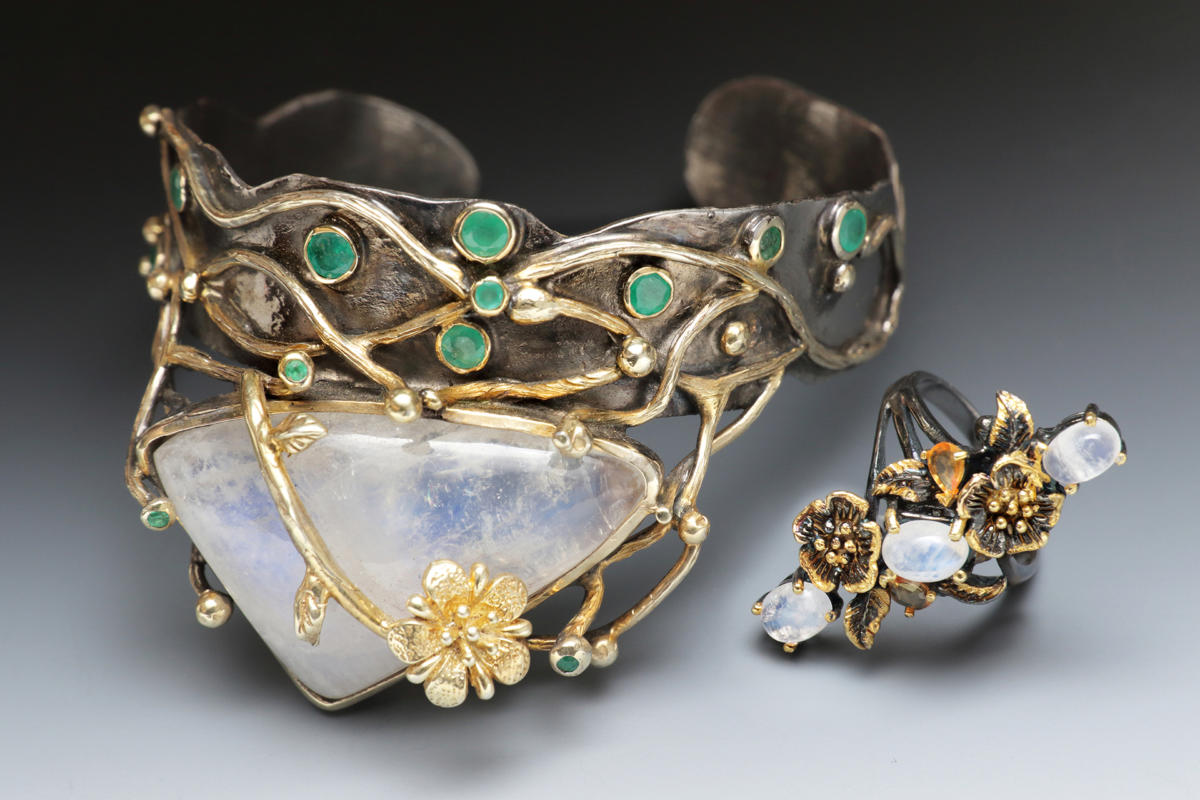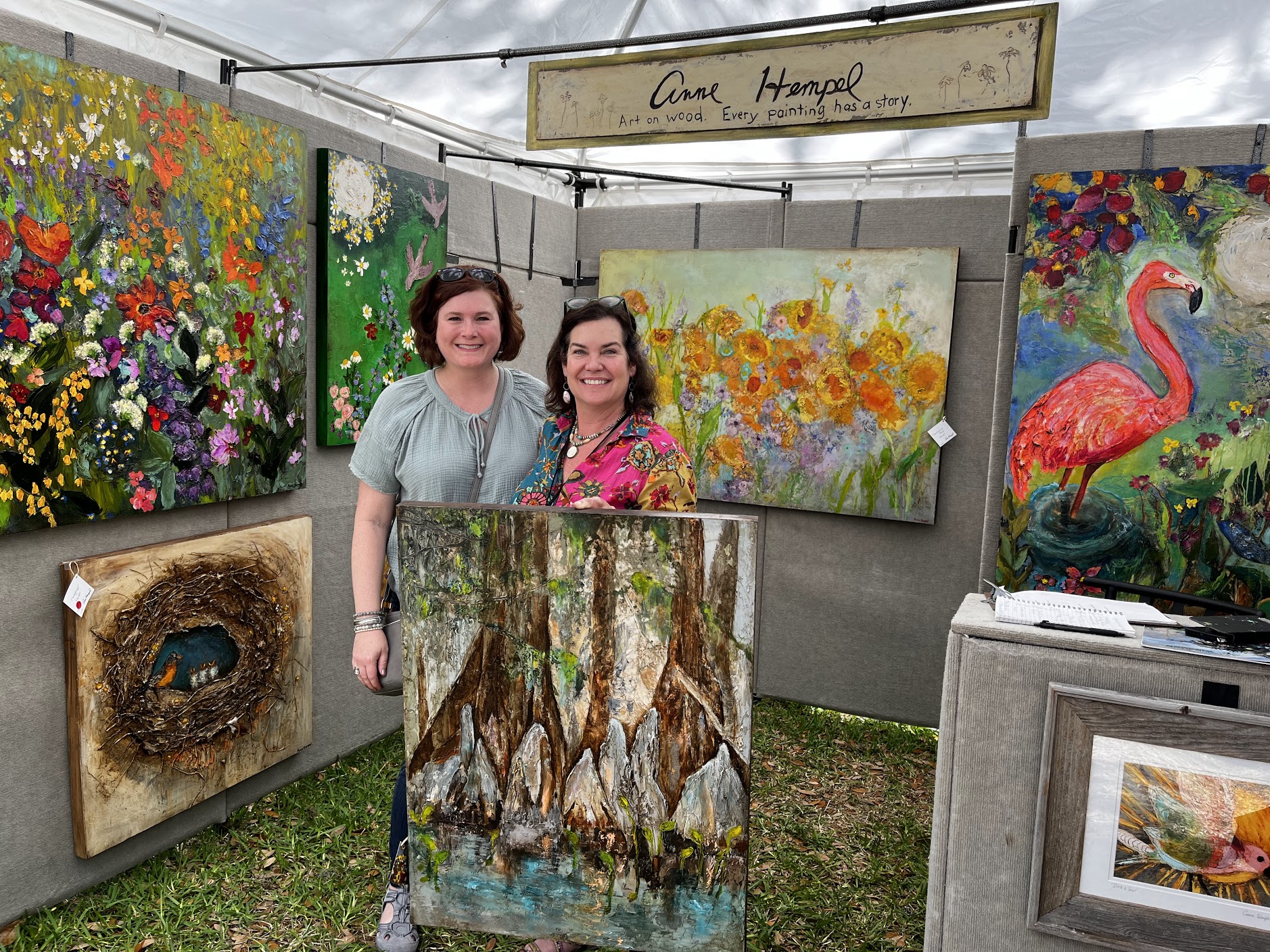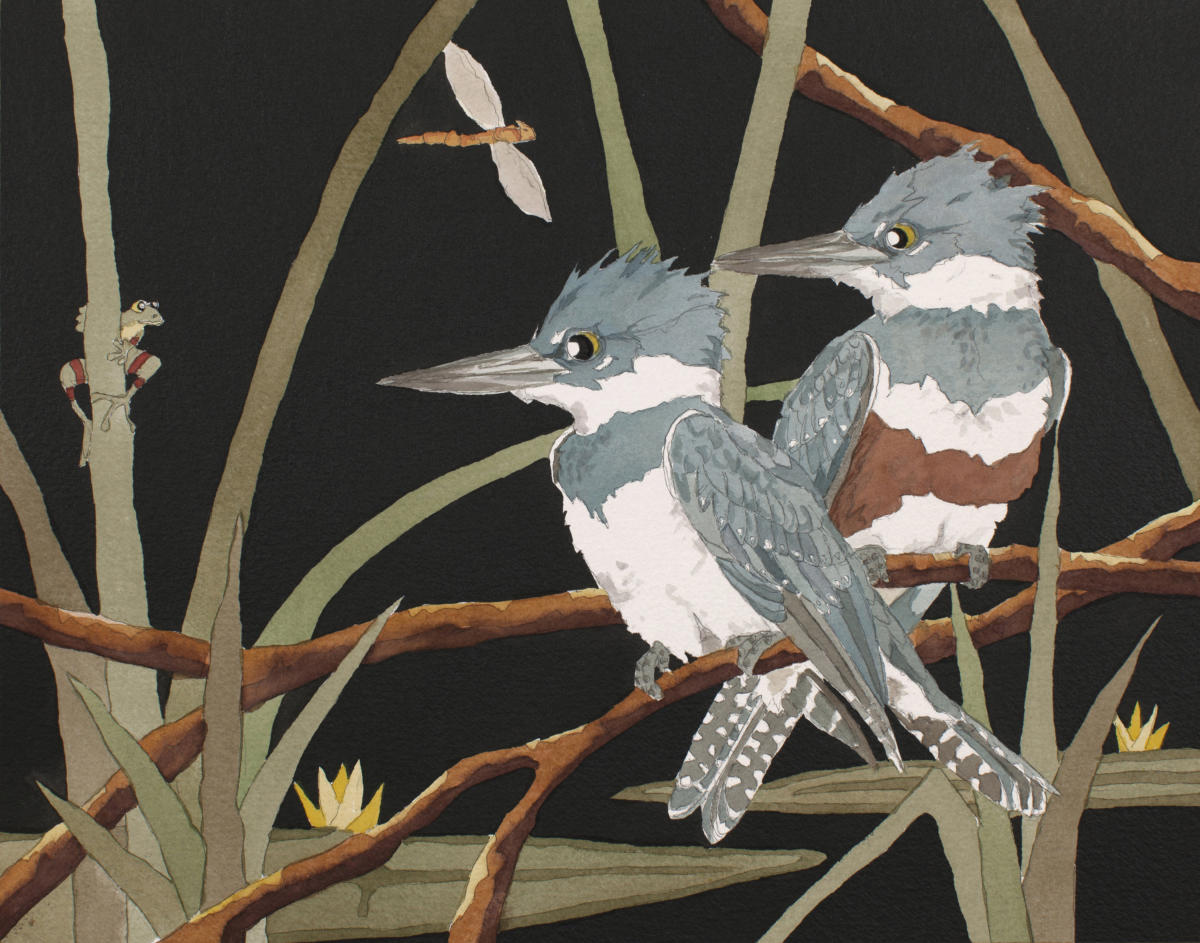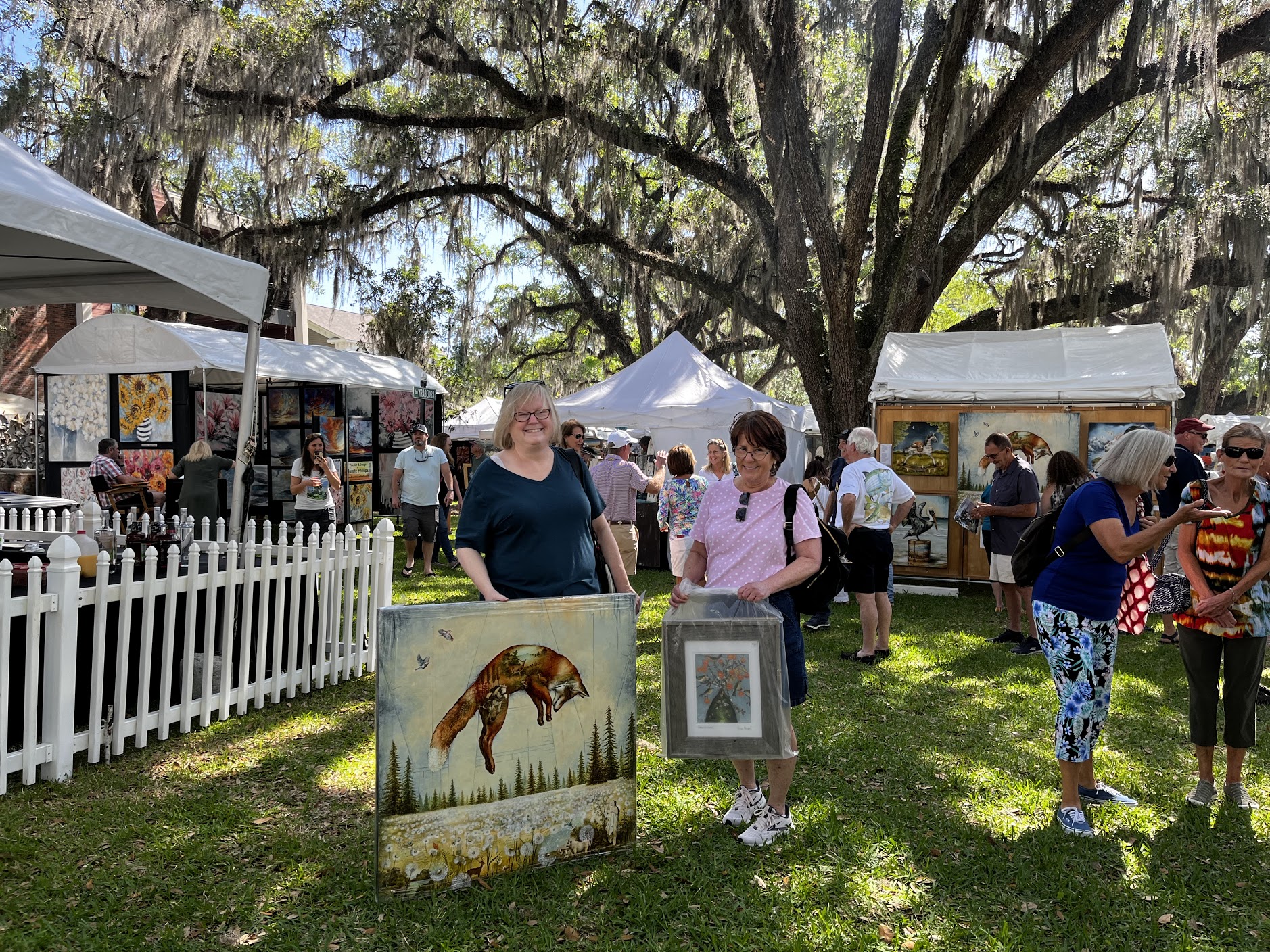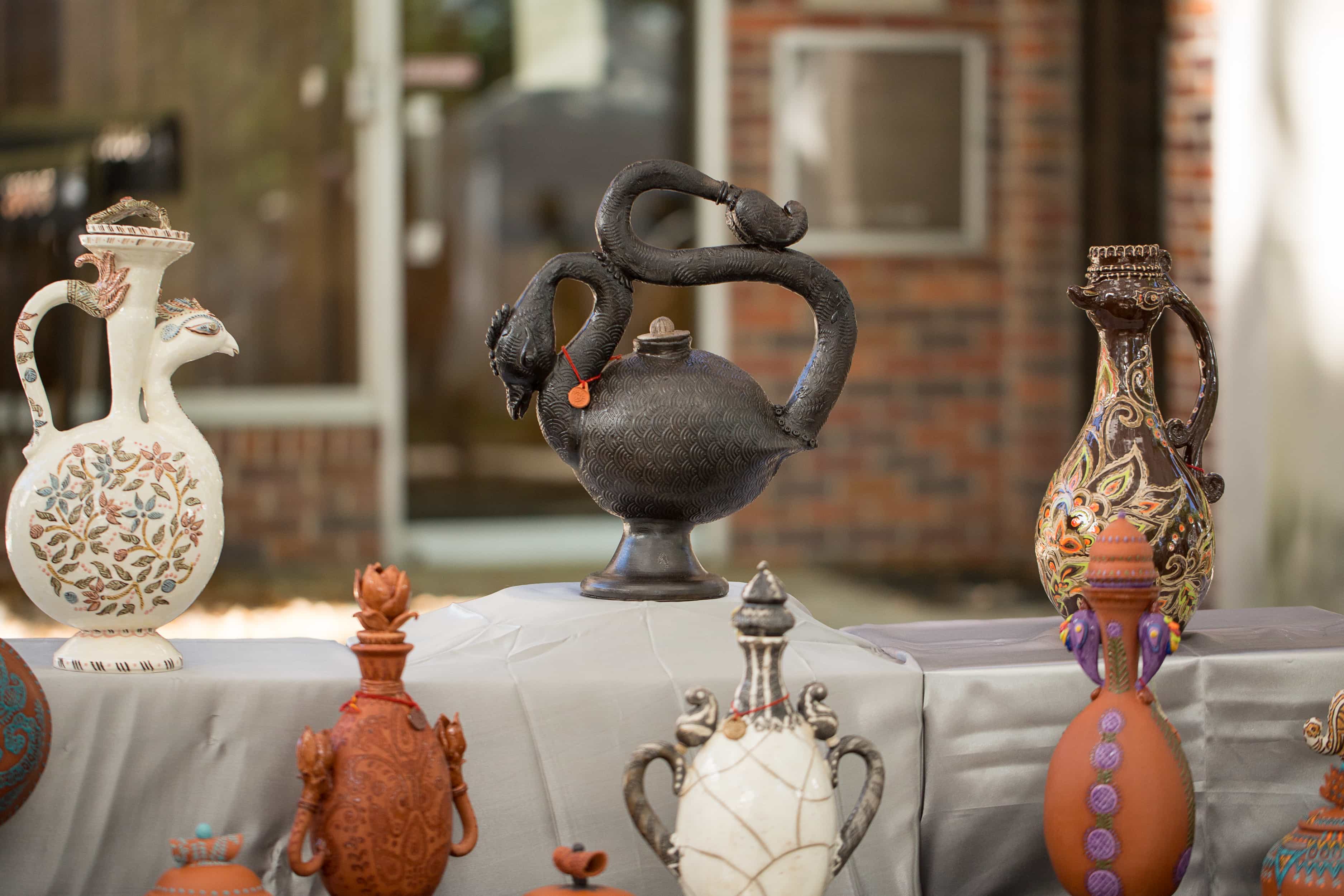 "I am a proud Floridian and have had the honor of being an artist exhibitor at the Lemoyne Chain of Parks Art Festival for many years.  I can't tell you how much I love & appreciate the Lemoyne Arts organization.  I am always impressed by their cultural impact but also for the great service they provide for artists like myself and for the community." ~Hugo Cruz (artist)