The Children's Park
Hosted by The Apalachee Center
2024 Information Coming this February! 
What to Expect in the Village:
The Village is a highly interactive part of the art festival. The purpose of The Village is to promote organizations that support the arts in our community. Children's Pop-Up Studios offers art projects for children to make while they experience a wide variety of art media reflecting the art of the participating professional artists in the festival. Community Partners inform and educate visitors while providing art activities for children and adults. Jacques LeMoyne Living History Encampment provides interactive opportunities for learning about the first European artist to visit Florida. The Village also features fun foods, games, chalk art, pop-up entertainment, and more.
There will be games, fun snacks, chalk art, live entertainment, and much more!  It's FREE and FUN, so make sure you take some time to visit this interactive area.
More About The Village Offerings:
Jacques Le Moyne Living History Encampment
Discover the 1560's early Florida exploration with Jacques Le Moyne interpreters and learn about the first artist to draw images of La Florida. Take a picture with Jacques or step into the art and become a Huguenot soldier.
NEW! Local Heritage Booths 
In addition to the Jacques Le Moyne Encampment, we are expanding this educational offering to include other local heritage groups to tell their story!
Community Partners
Local non-profits bring fun educational activities to engage everyone in hands-on interactions to broaden your experience and knowledge. There is something for everyone so stroll down North Gadsden Street to LeMoyne Arts as you visit these fascinating community booths. Do not miss the FREEBIES!
Specialty Vendors
Delight your little ones by engaging with face painters, henna artists, hair weavers, and more!
2024 Partners will be announced in the Spring.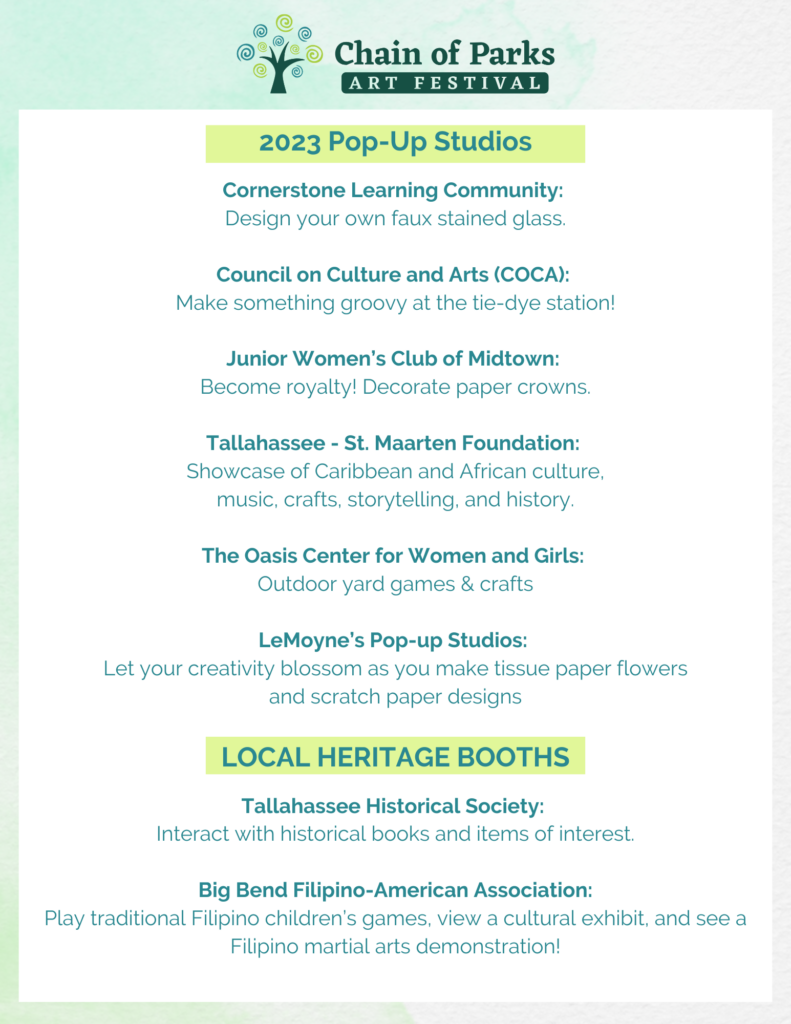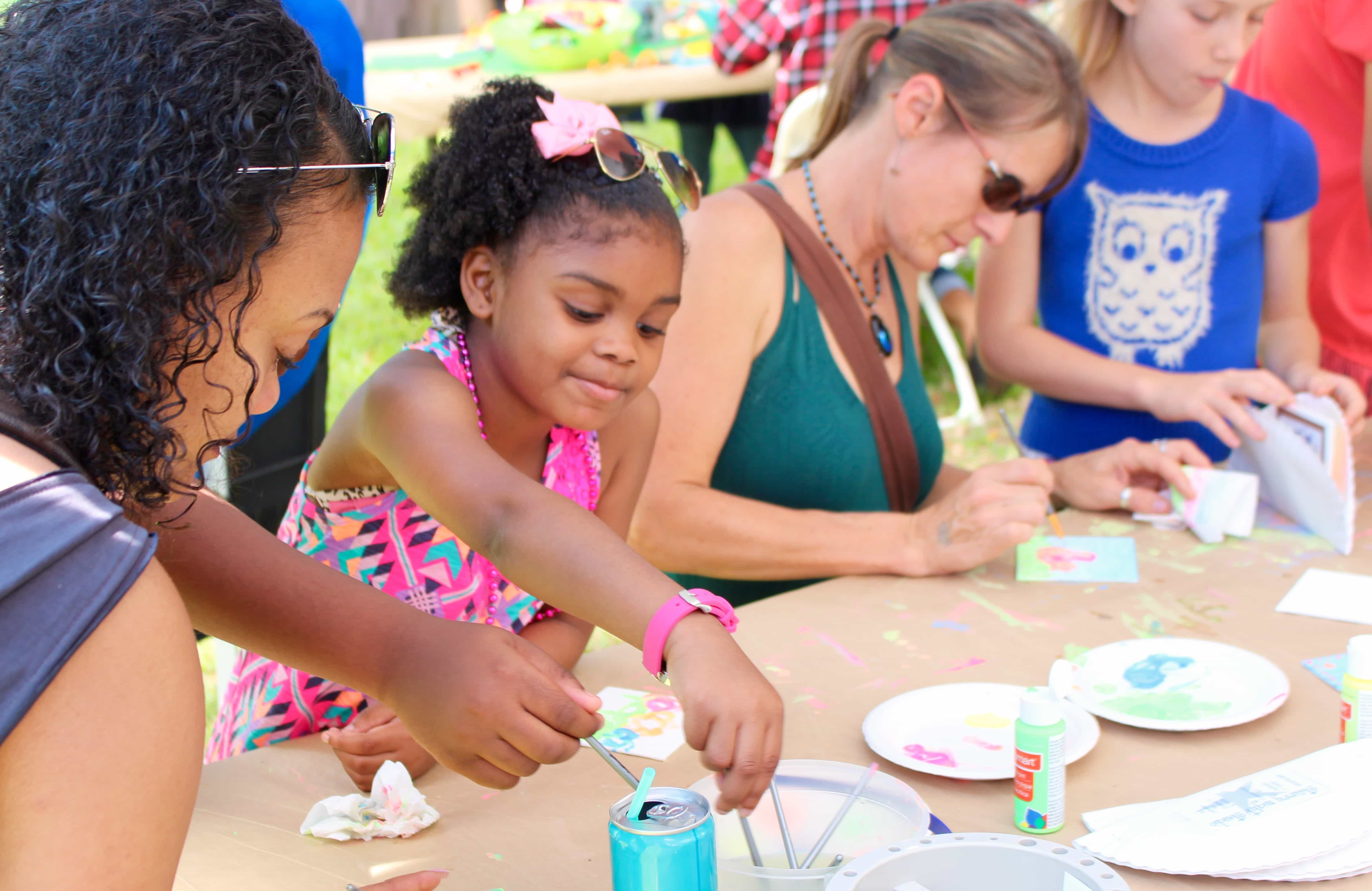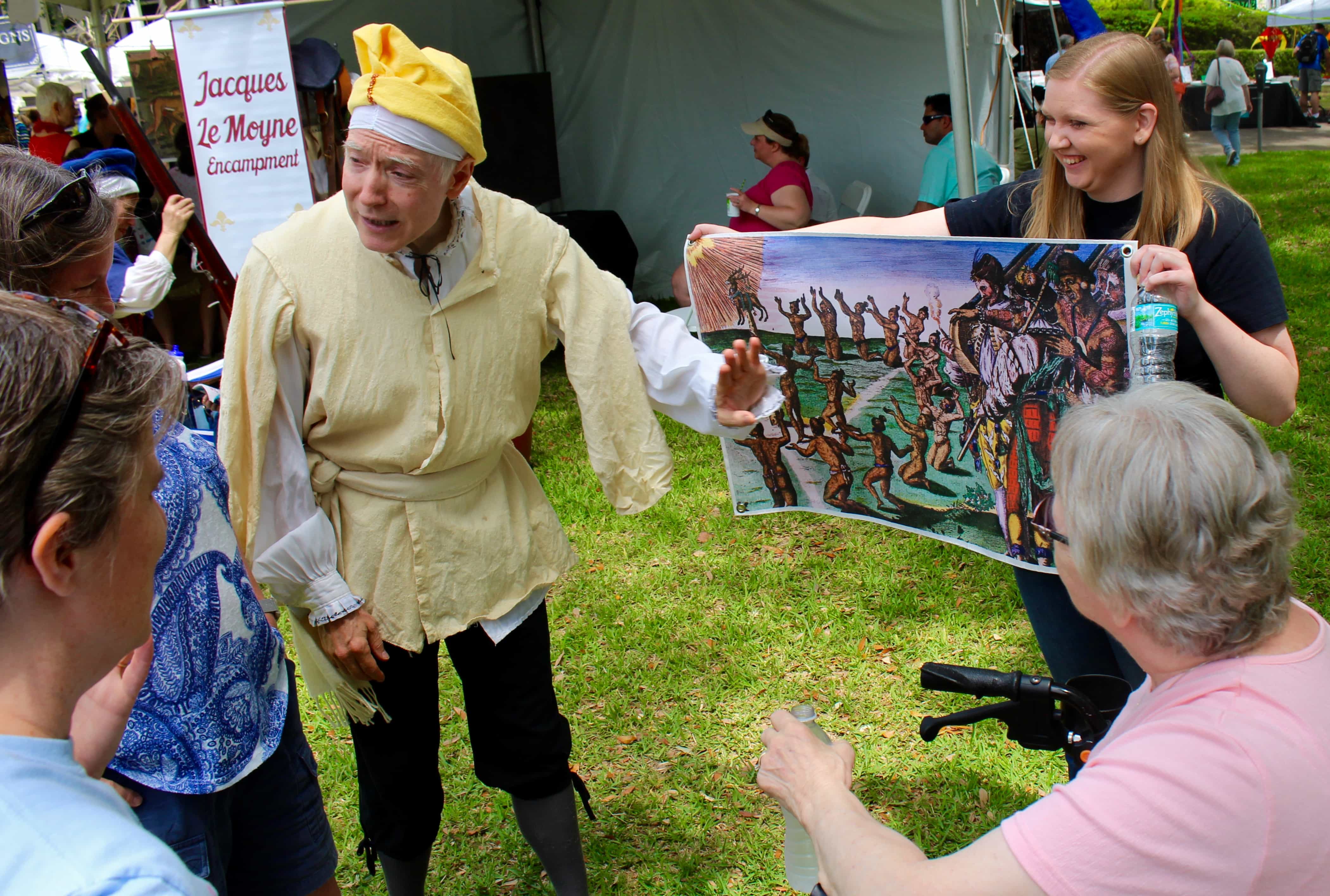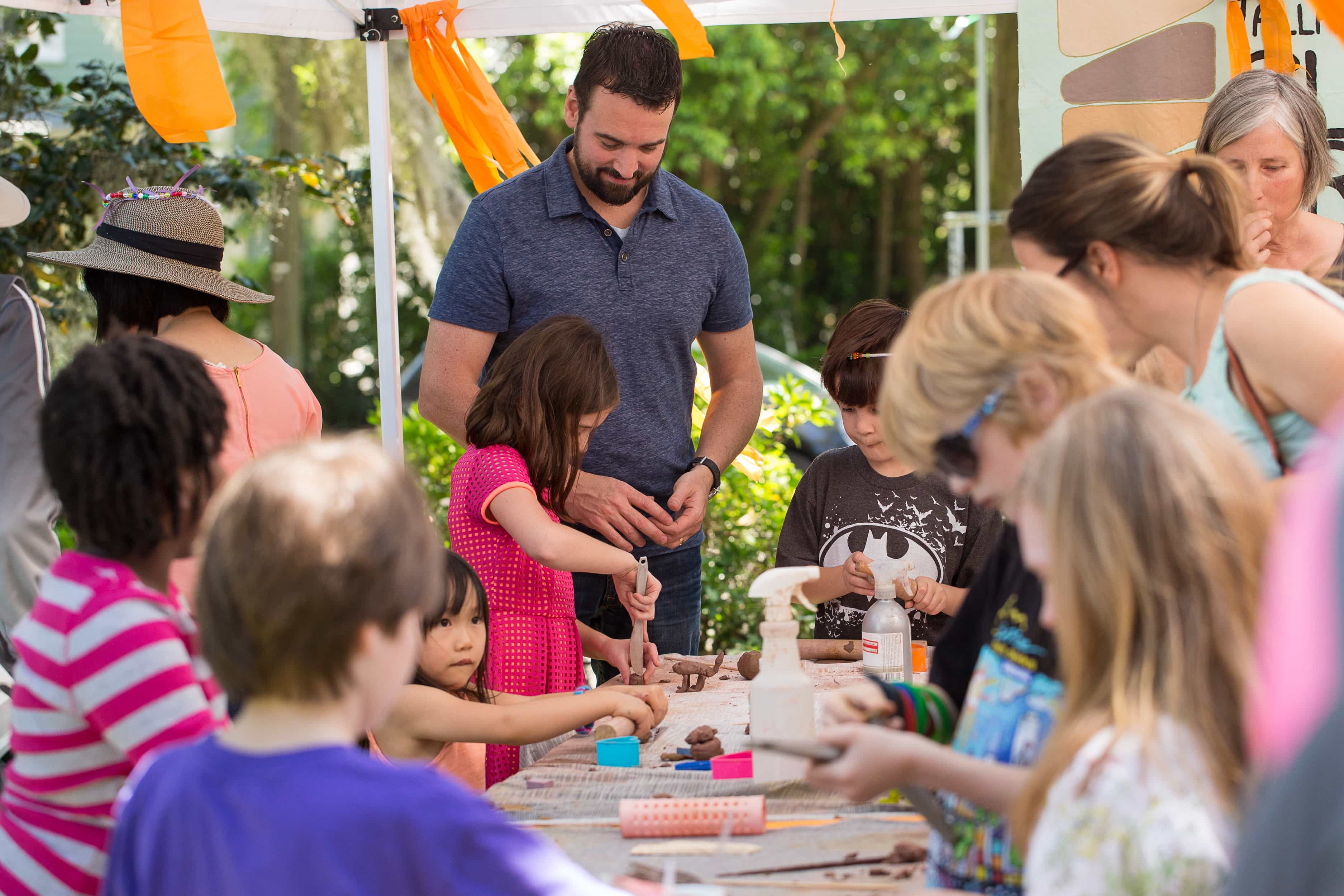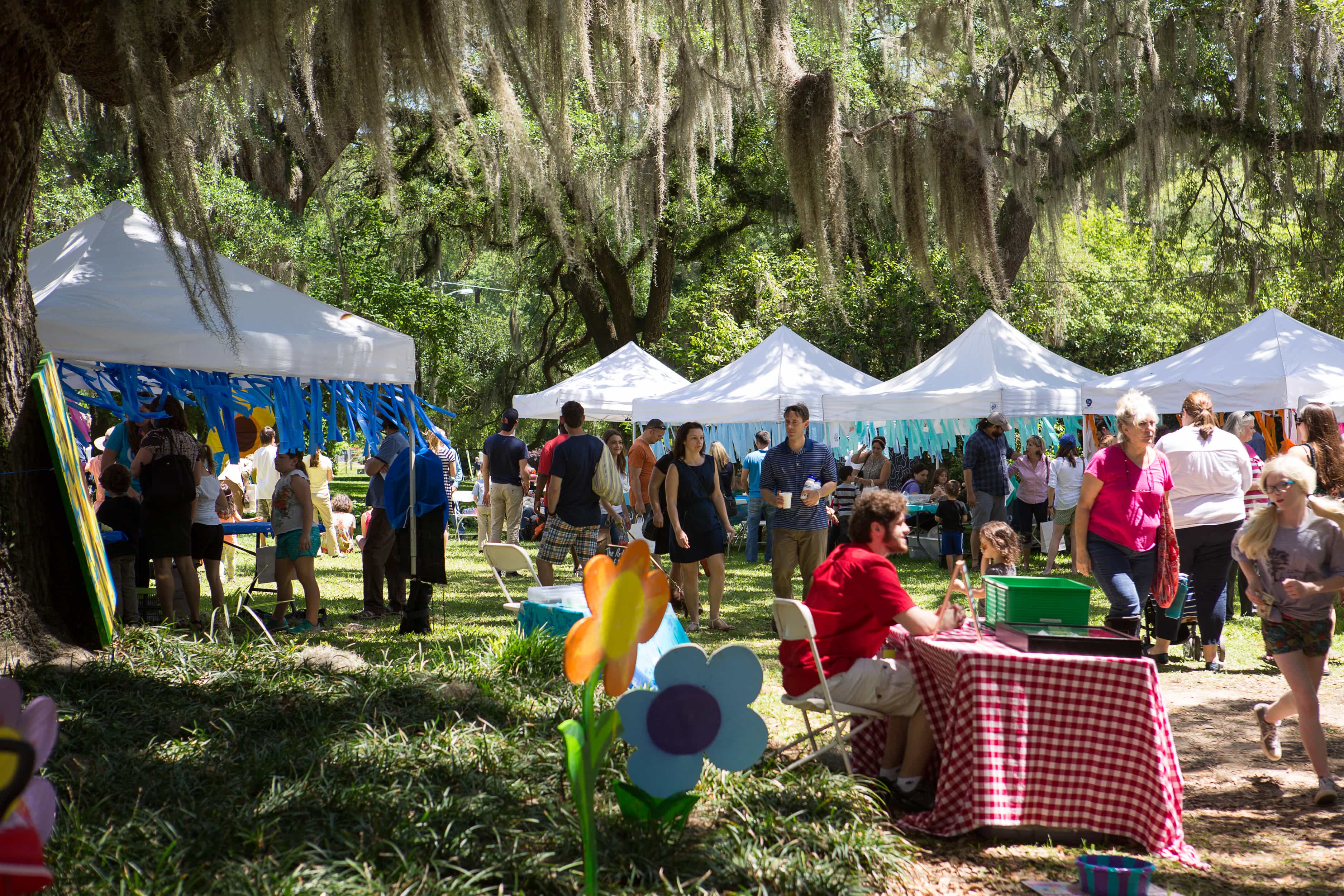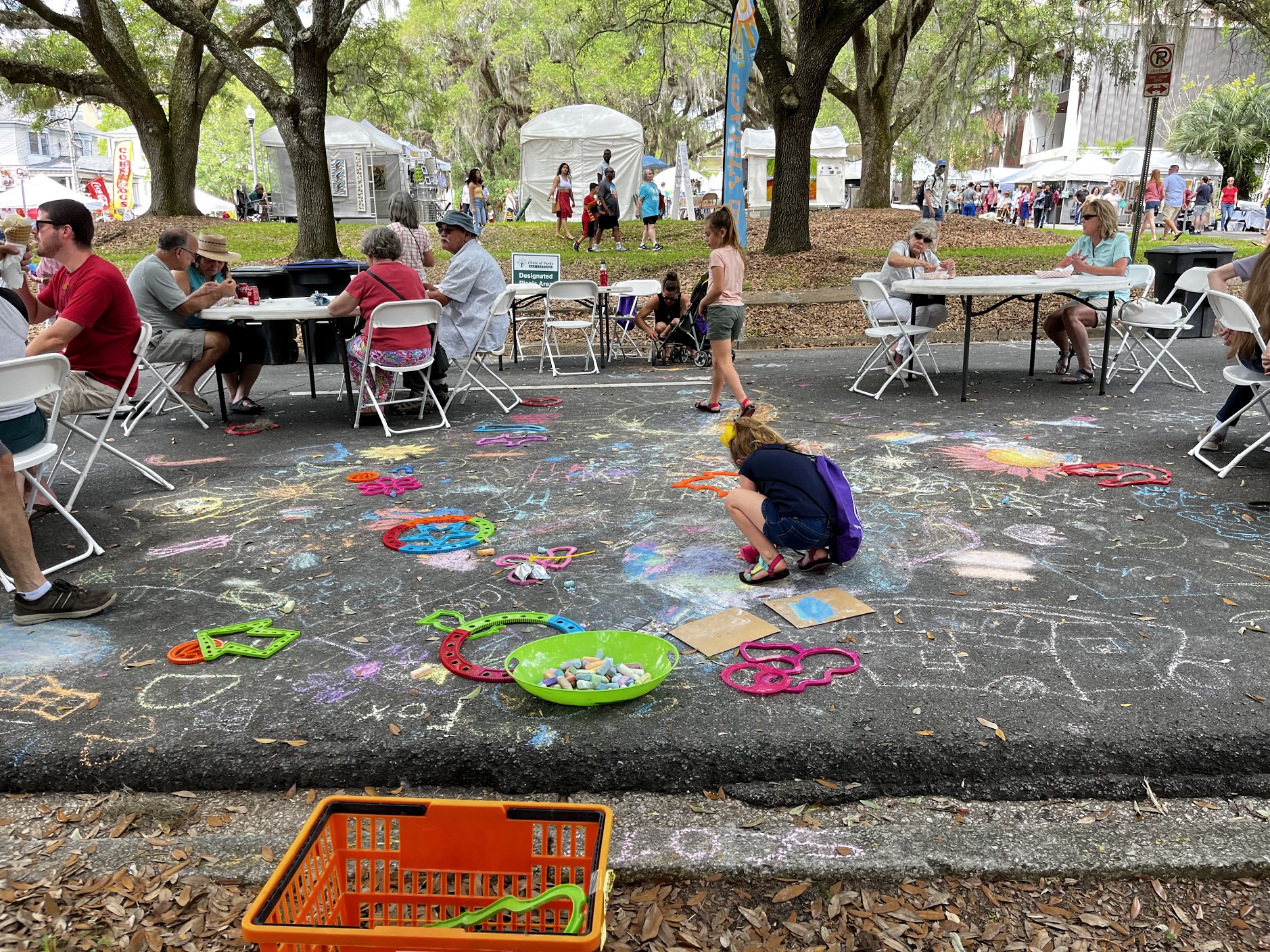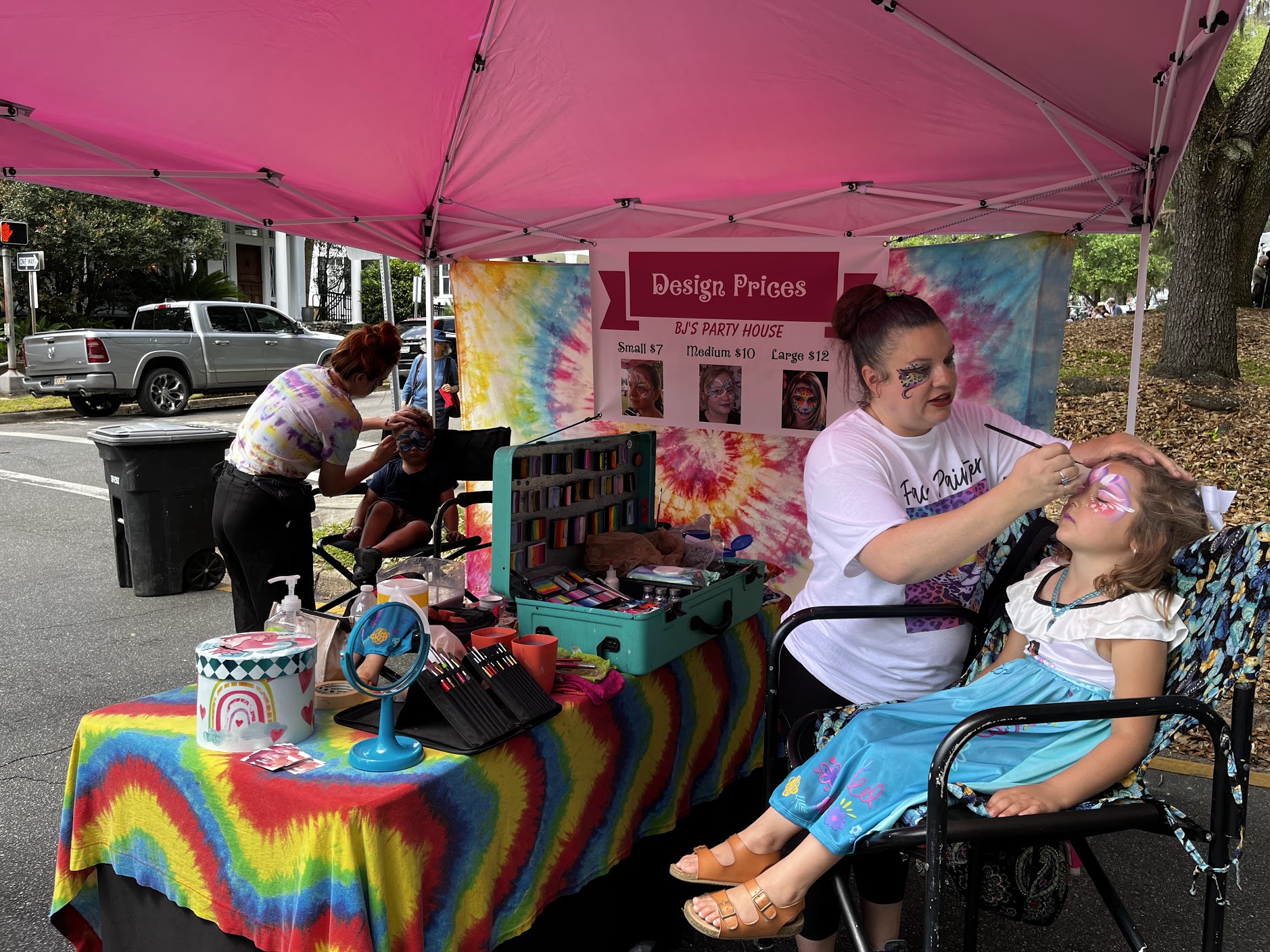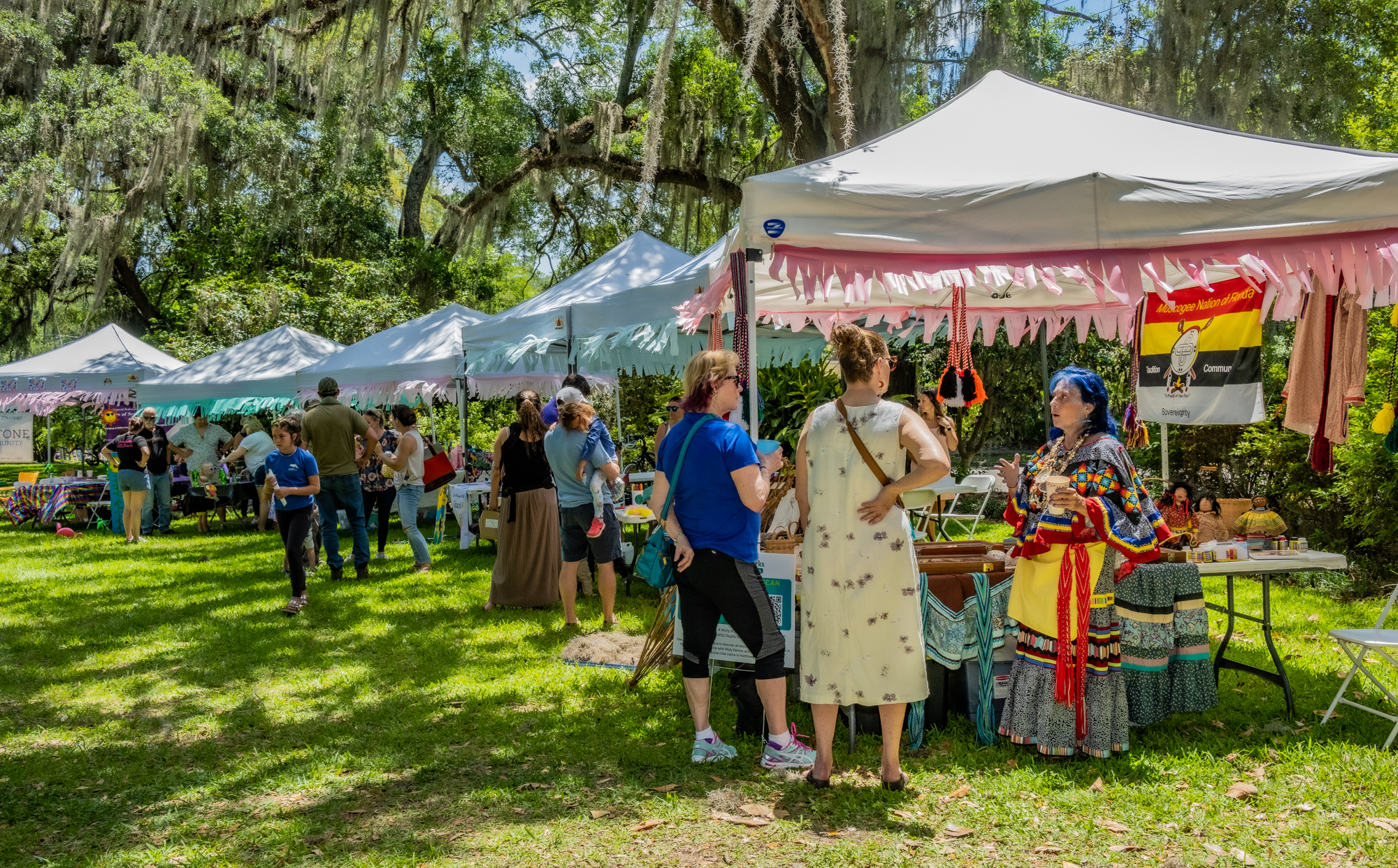 "Last year we went to the LeMoyne Arts Festival for the first time, and I have I say, it was our favorite festival all year. There were probably a dozen separate booths with activities and crafts for my kids to try, including pipe cleaner sculpture, several types of painting, clay, fashion photography, and more! I think their favorite was getting to try their hand at the pottery wheel. We got to see all the amazing chalk art (and contribute to it) on the roadway, and blow bubbles with wands and giant loops on the hill. We hadn't allowed enough time in the day and had to leave before even scratching the surface. This year we are making a day of it and hope it'll be an annual tradition my kids look forward to for years to come!" -Audrey Charice Haas