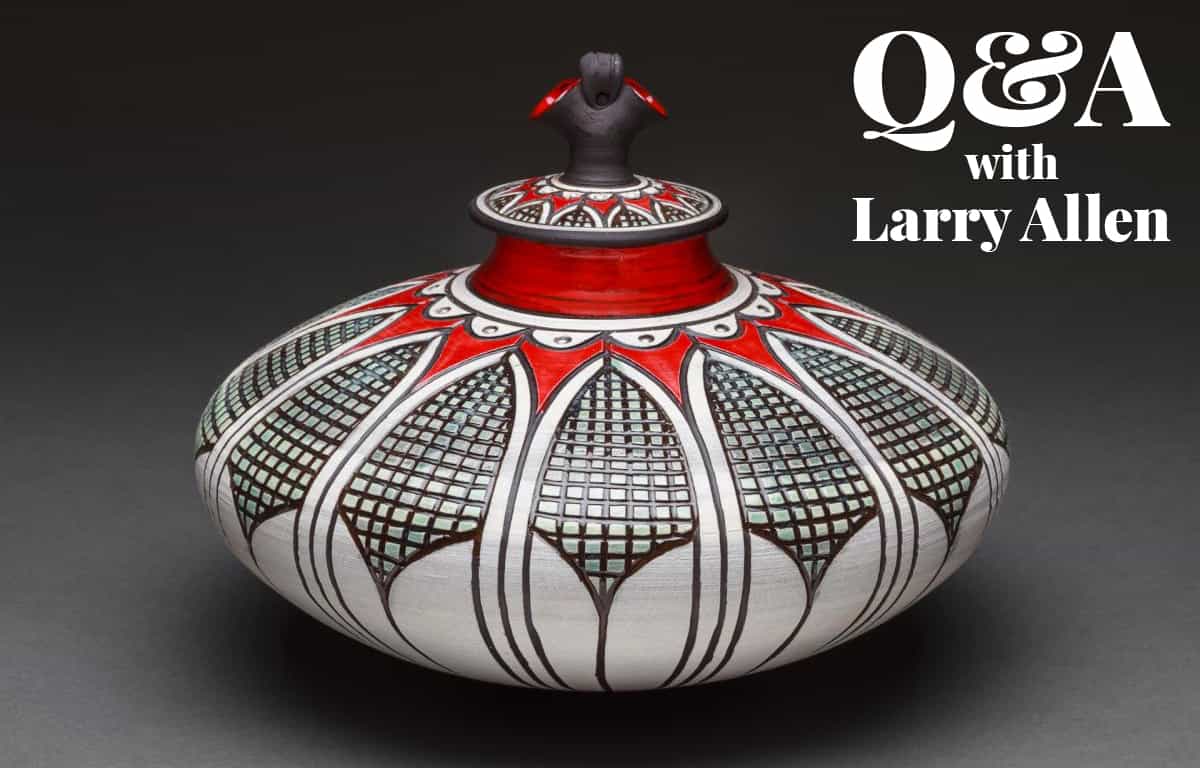 Q&A with Larry Allen
Tell us about yourself! How did you get your start?
Larry: I have always wanted to be an artist since middle school. I have loved drawing and painting for as long as I can remember, but it was in college where I was introduced to clay for the first time. My first attempt at pottery was hand building (in jr college) and let me say, it did not hold my attention. When I transferred To Berea College that was the first time that I saw someone throwing a vessel on the potter's wheel. That was my "lighting strike moment". I knew at that moment that I had to do it (learn to make pottery).
Tell us about your work and the medium you specialize in.
Larry: As you have probably guessed I am a professional potter and have worked in the field since the mid 80's.
Outside of your own, what art form/medium interests you the most?
Larry: If where not making pottery I would love to play a musical instrument. I can't sing but I love good music.
Where do you see traditional art going in an increasingly digital world?
Larry: I think good art that comes from the soul will always find its way.
What advice would you give aspiring artists?
Larry: To those who are just getting into art I would say just be true to yourself and as original as possible, and be dedicated to your truth. Others will see it if you are committed.
What makes festivals like Chain of Parks so important?
Larry: Festivals like Chain of Parks are important because it keeps the artist and the public engaged. We both need each other.