Birdhouse Sculptures
Call-to-Artists:
The Chain of Parks Art Festival is back with an exciting new competition and public art exhibit leading up to the Festival weekend! This call-to-artists invites up to 10 local or regional artists to create Birdhouse Sculptures, which will be on display throughout Downtown Tallahassee March 15 – April 14, and then transferred to the Festival for a Silent Auction, April 15 & 16, 2023.
PROPOSAL DEADLINE EXTENSION: Feb. 6, 2023
Artist Drop-off at LeMoyne Arts = Friday, March 10-13, between 11-6pm.
Please make sure to select the correct application and click "Submit" when you're done filling out the application. You will get an automatic confirmation email from Eventeny once completed.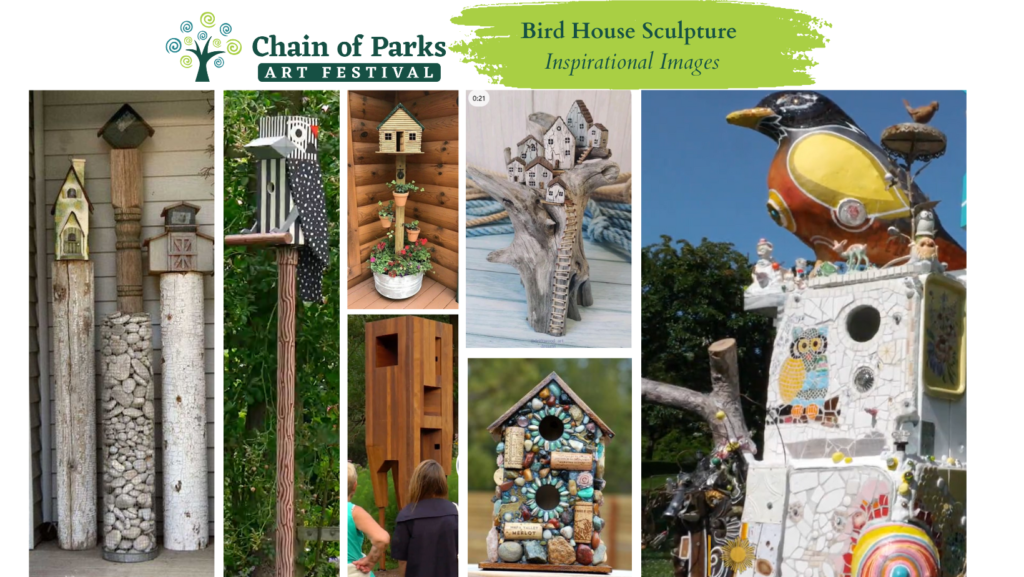 Important Dates:
1.     Application deadline = Monday, Feb. 6, at 11:59pm 
2.     Jury result notification = Tuesday, Feb. 7 (or sooner)
3.     Progress & behind-the-scenes photos = Monday, Feb. 20
4.     Artist Drop-off at LeMoyne Arts = Friday, March 10, Saturday, March 11, or Monday, March 13, between 11-6pm.  All birdhouses must be dry and ready to go on display. 
5.      Birdhouse Sculpture Public Exhibit = Wednesday, March 15 – Friday, April 14
6.      Silent Auction = April 15 (10am-5pm) and April 16 (10am-3pm)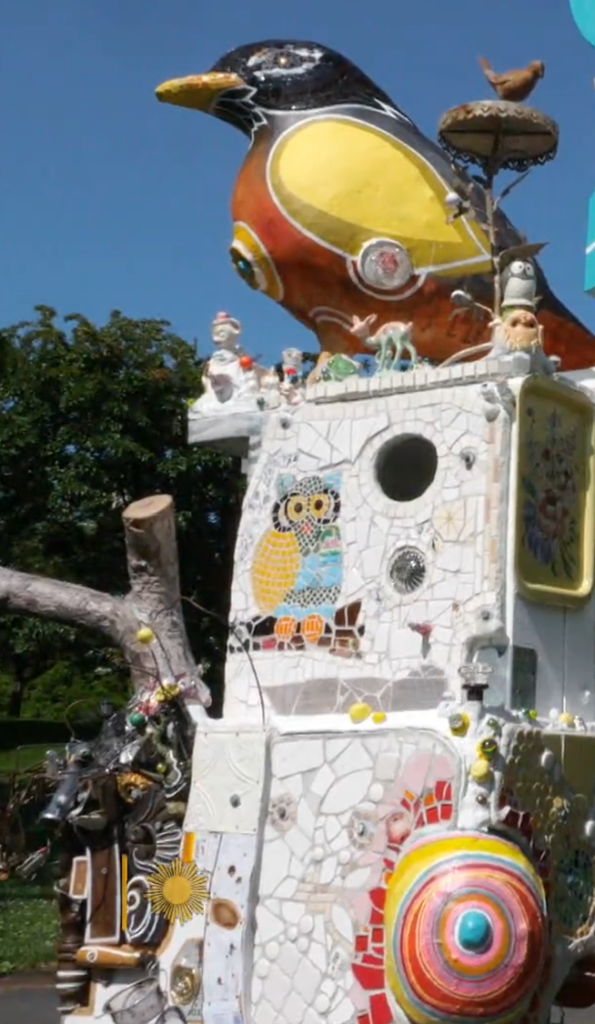 Each selected artist will get a $150 reimbursement stipend after they have created the piece and will also qualify for an extra $150 for the People's Choice Award (during the silent auction).
The jury is looking for whimsical, creative, artful, unique, sustainable, and (ideally) functional birdhouses for silent auction winners to take home! We strongly encourage utilizing upcycled materials to help with our Greening efforts. Mixed media is welcome! Design themes should be community-friendly and focused on sustainability, birds, local nature, landmarks, colorful abstract designs, and anything Tallahassee-friendly.
*While it is preferable to have the sculpture be a functional birdhouse, it is not required. 
If you are an artist, but not a sculptor, feel free to join forces and create your masterpiece with a partner or small group! Just make sure to add all their information into the application as well so that we can give them proper credit within our marketing efforts. This information can also be emailed to powell@lemoyne.org once you start creating if you're not sure right now. 
We hope you will participate in this exciting public art project!